Beautiful Pre-wedding Photoshoot of Dharmik & Jinal at Alibag, Maharashtra.
 This Pre-wedding Photoshoot has many themes from  Romantic to funny. We planned something different for this shoot as Dharmik and Jinal wanted some elements different. Hence we arranged this beautiful setup at the beach.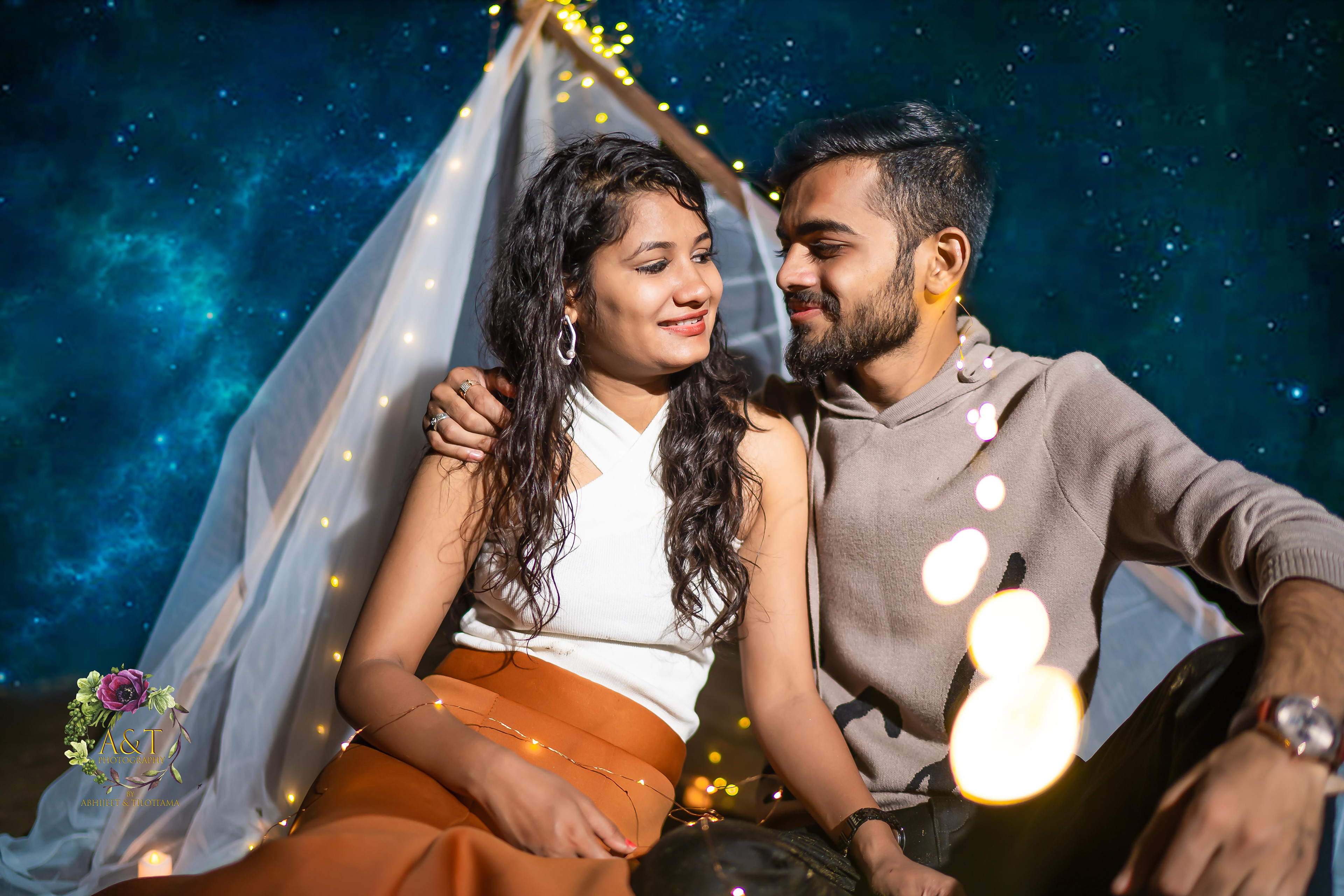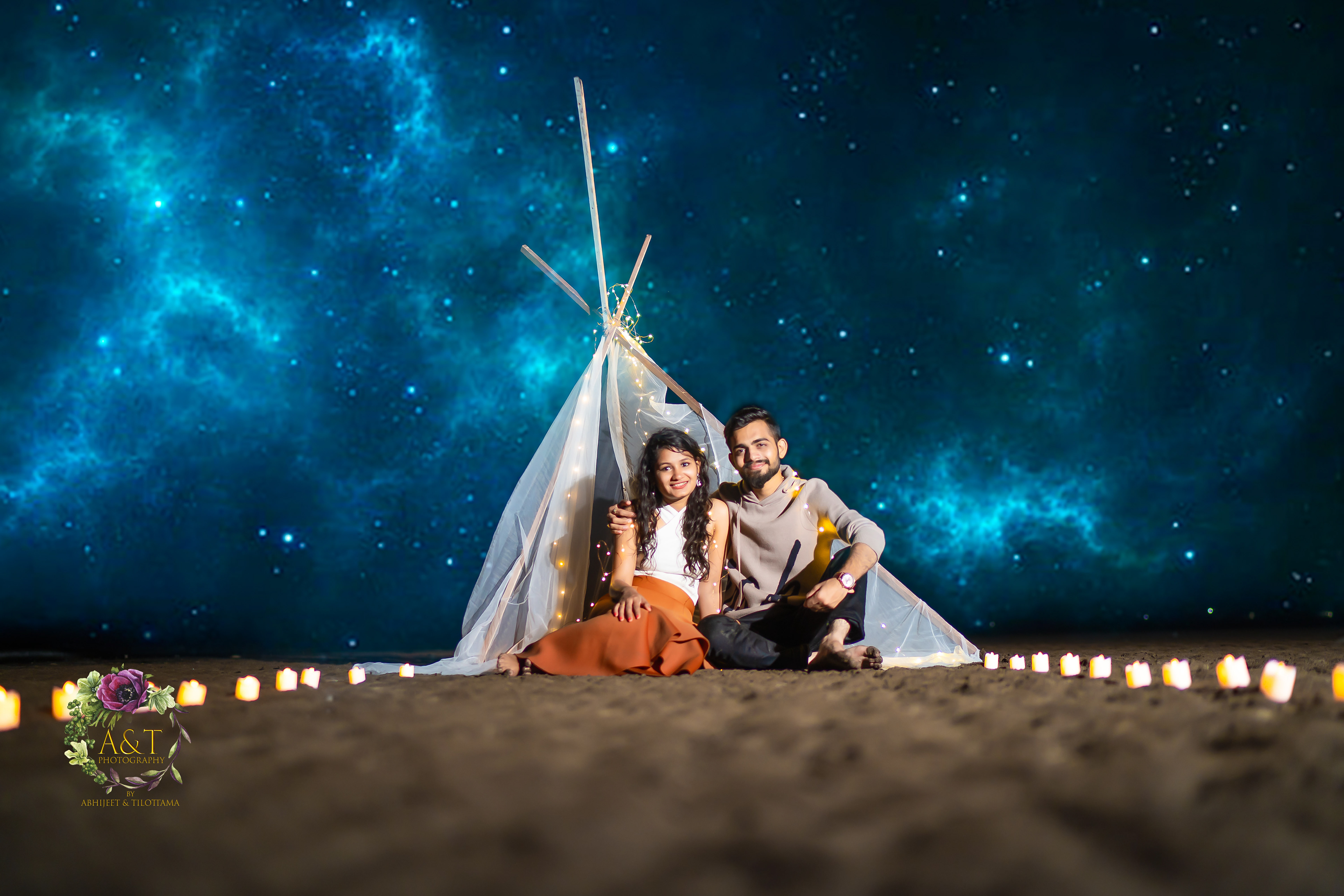 Prewedding Photoshoot is all about personal preferences. So Dharmik and Jinal consulted us about all their likes and expectations. 
As wedding/pre-wedding  photographer I always suggest all the new comers who want to flourish there career in photography field that always know the expectations of your clients.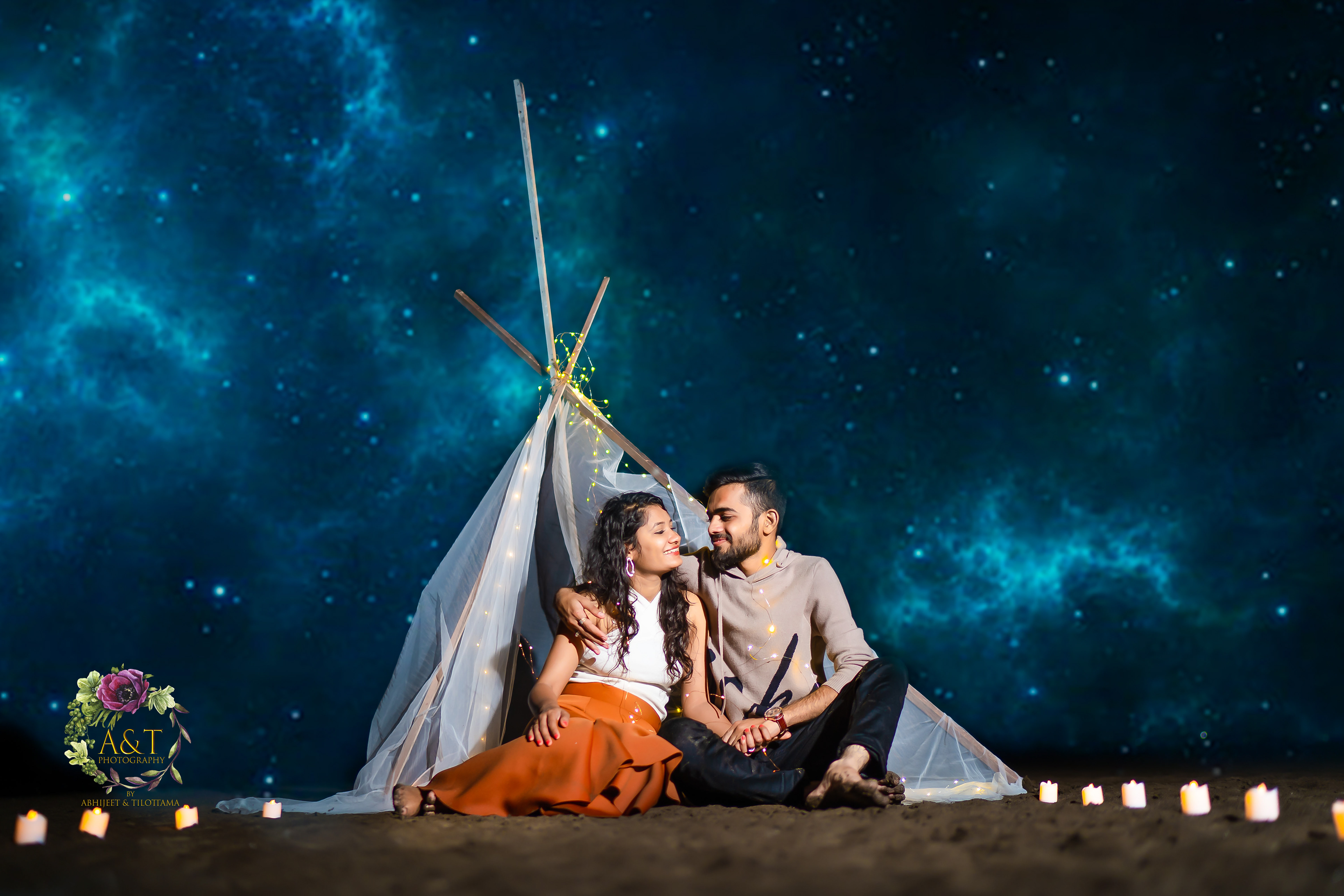 Sunsets on the beach are most beautiful and romantic. As a professional wedding/pre-wedding photographers, we always try to do shoots in the golden hour.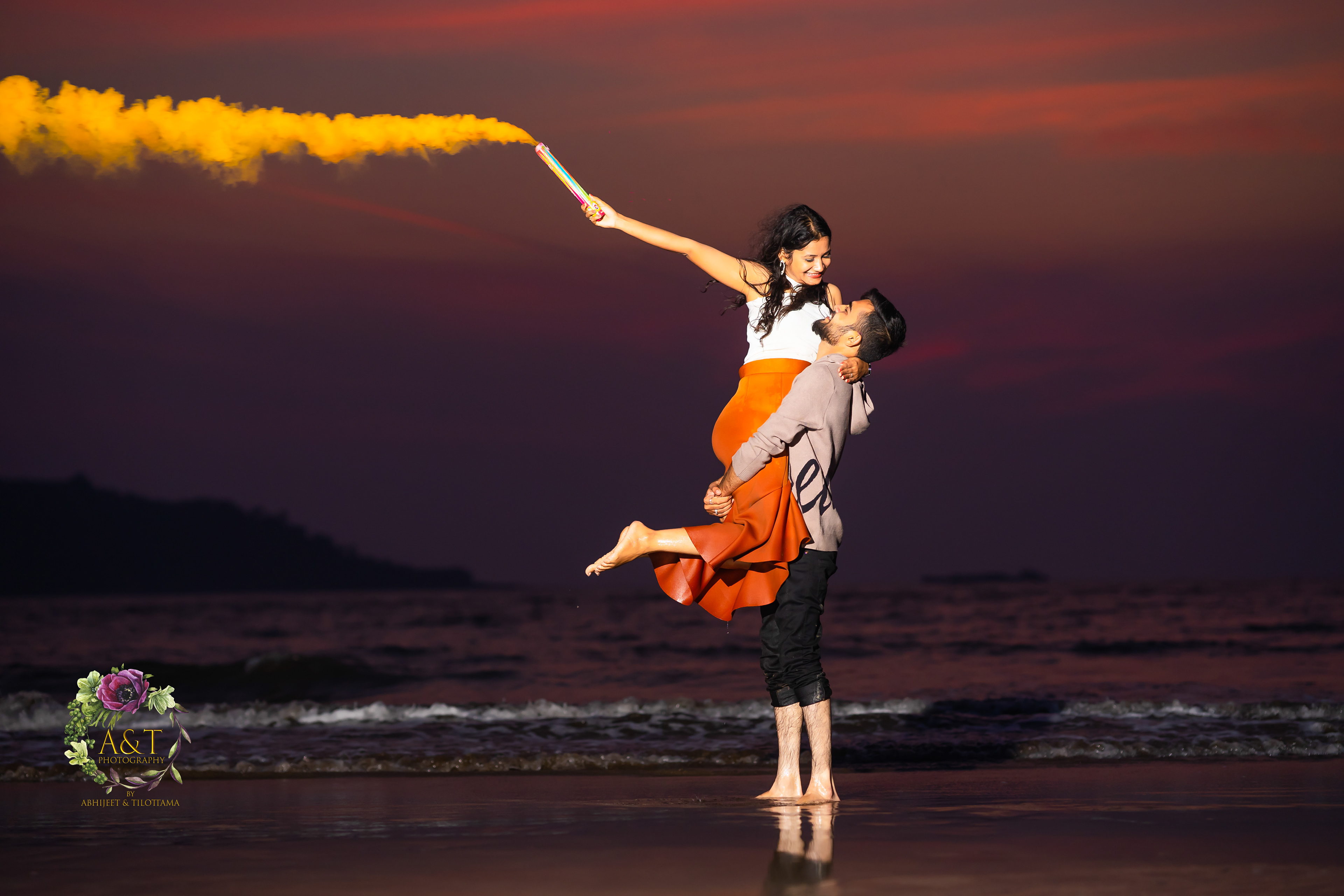 In the prewedding photoshoot of Dharmik and Jinal in Alibag we used many props to try something new. We also used smoke-bombs