Best Luxury Wedding Photographer of Pune & Mumbai
Welcome to A&T Photography!
Wedding Photography brand A&T Photography and films started by husband and wife duo Abhijeet & Tilottama and we are based in Pune. We love to capture candid photographs of our couple in their romantic moment, Our biggest strength is our style of photography where we never say to pose to the client we just say stay there and do as much as romance! because we believe memories are always defined in simplicity and best memories can be captured when lovebirds are into a pure romance!
We are always rated as one of the best wedding photographers and pre-wedding photographers in Pune by various newspapers and online magazines and our clients always showered their love by rating us five stars for our service and because of them we are the player with a consistent five-star rating on every major online platform. 
Our journey as a photographer starts with the simple search for a wedding photographer for our wedding, to know more about us
click here
WE ARE THE FIVE STAR RATED BRAND BY OUR CUSTOMERS

Media Appreciation of our work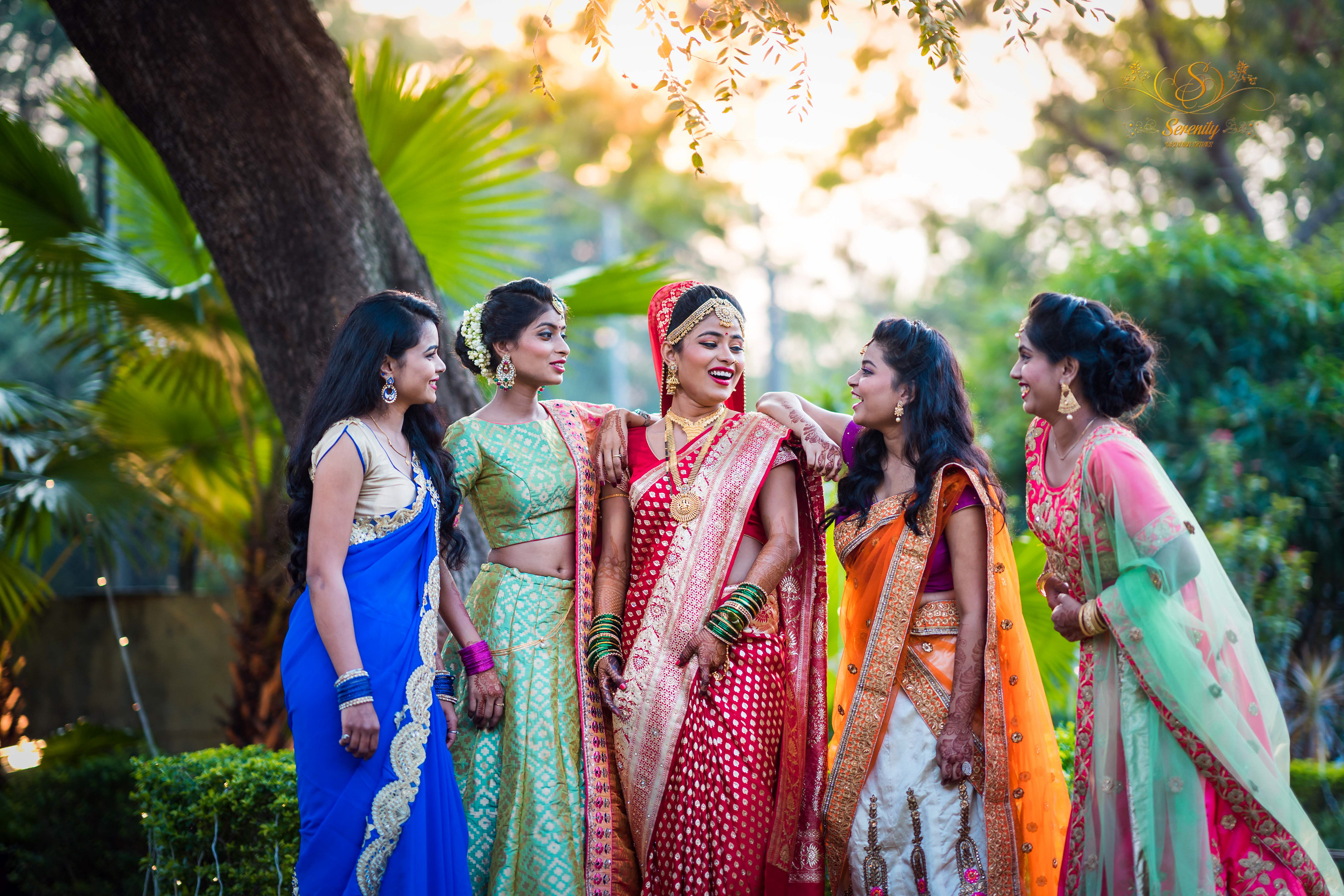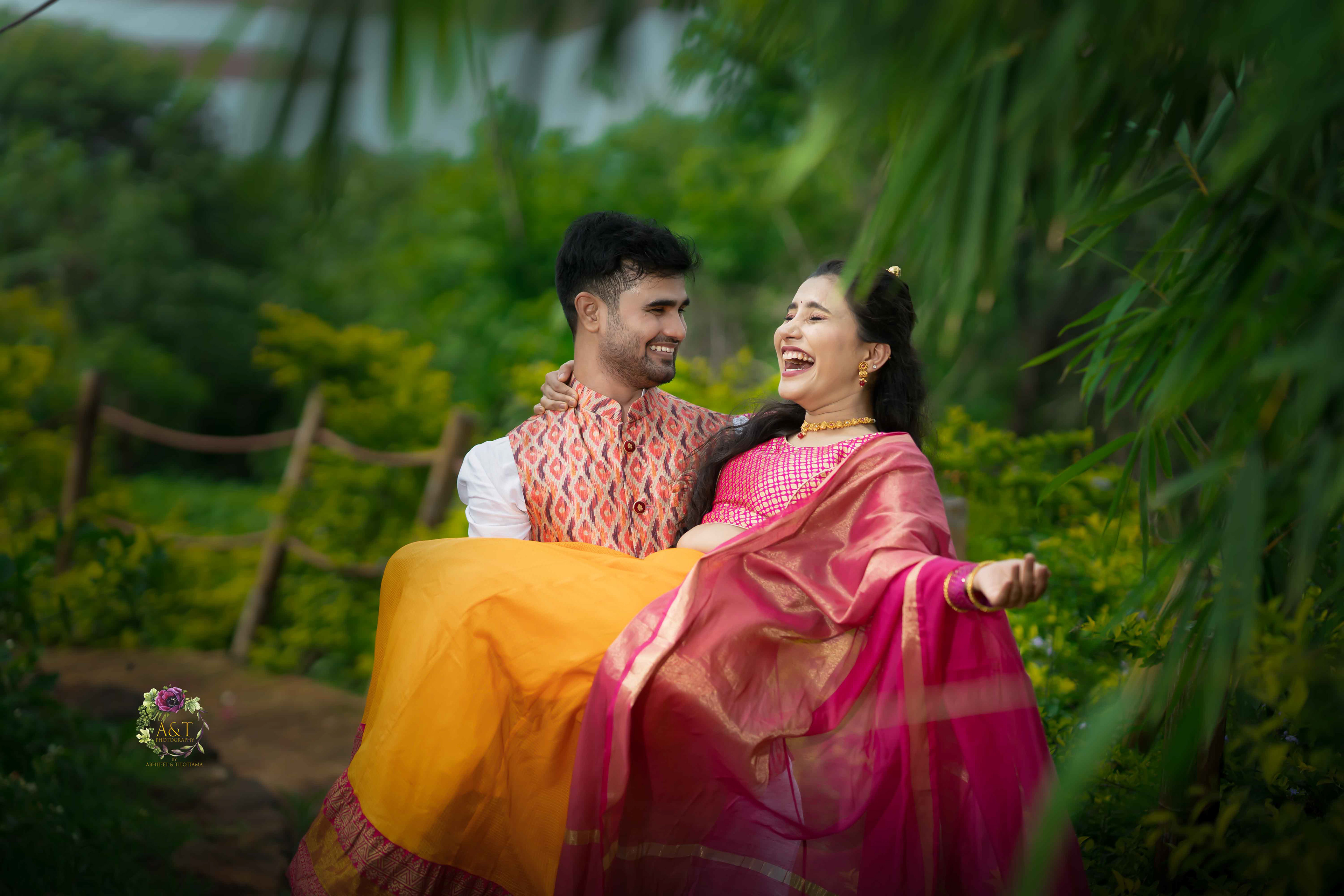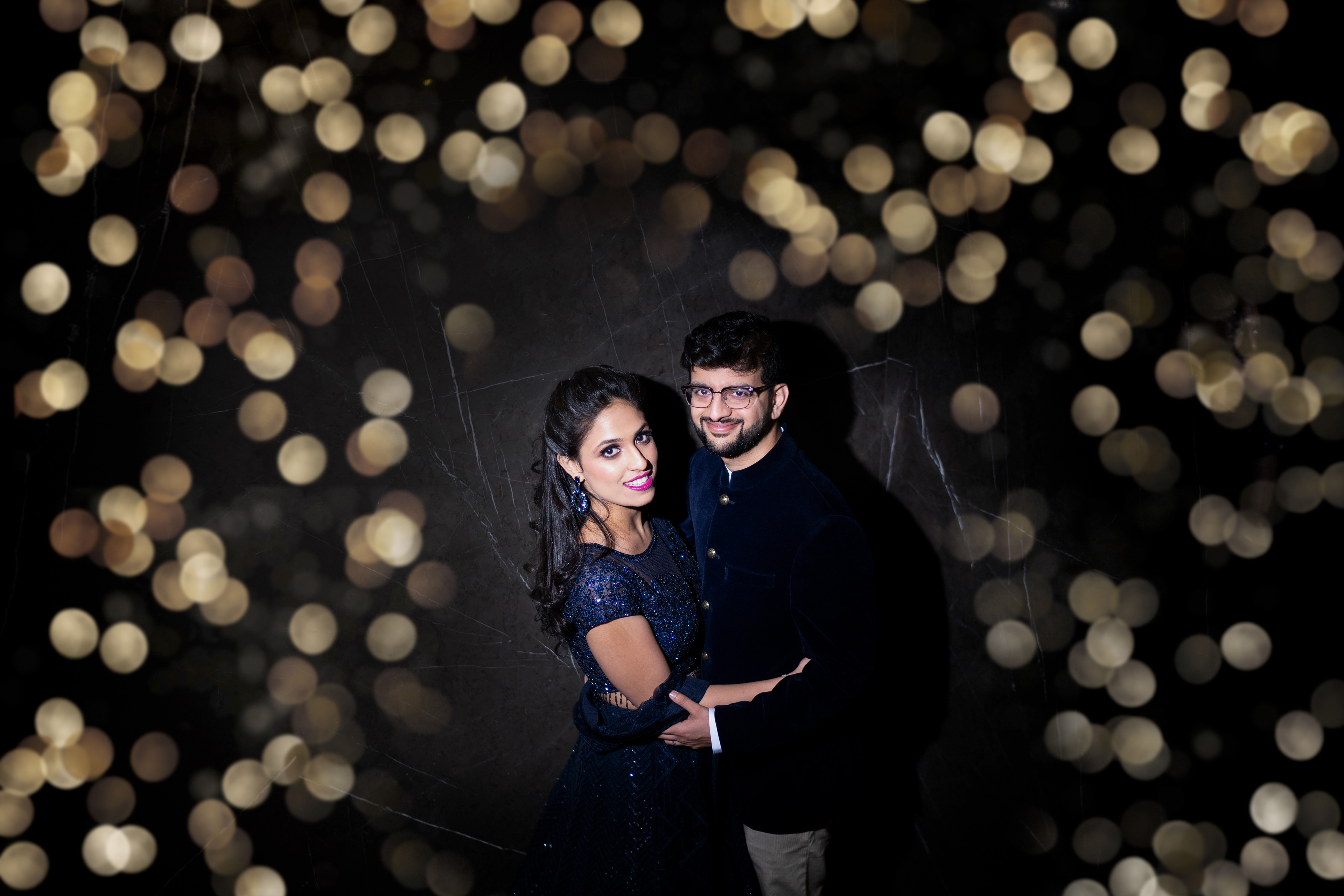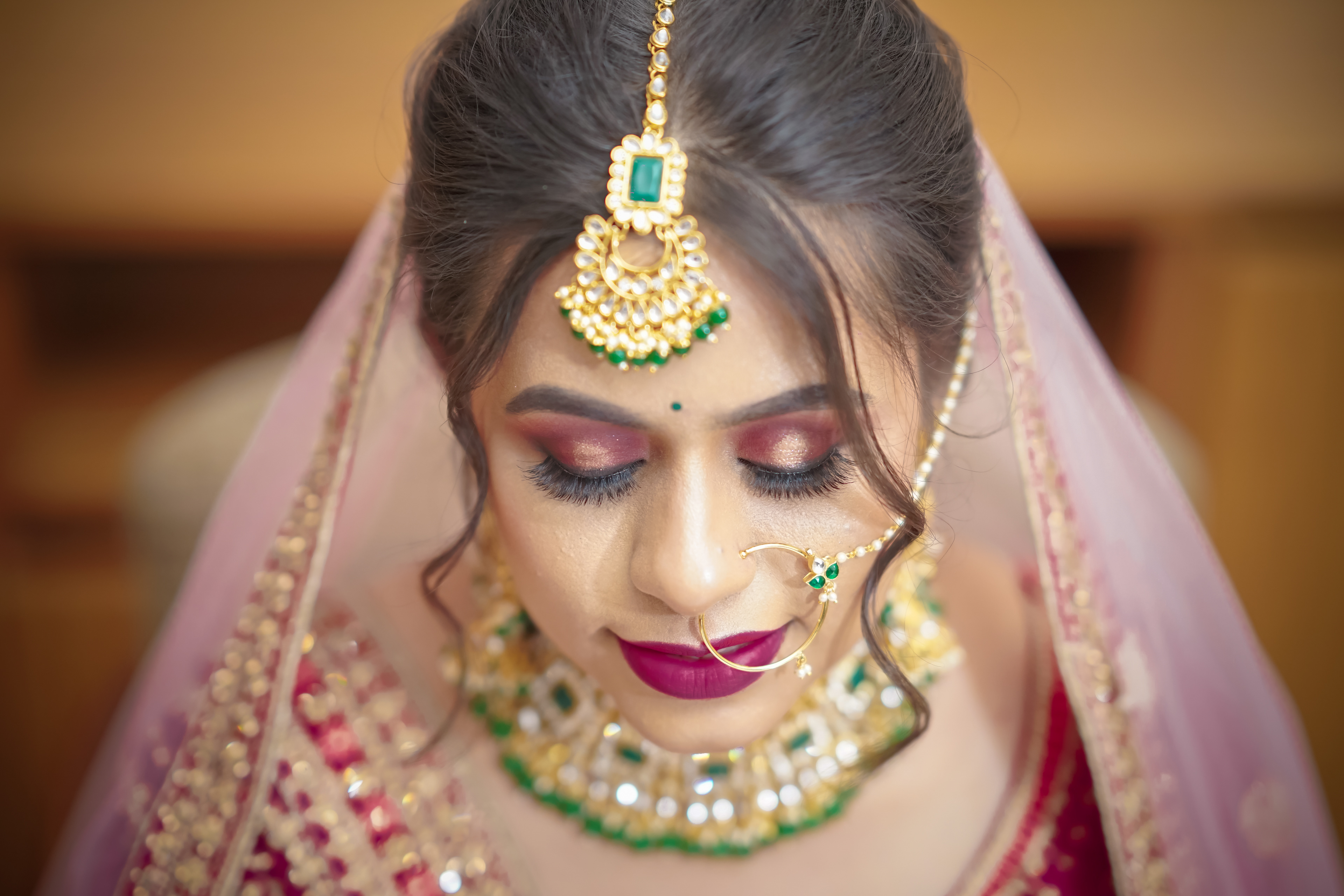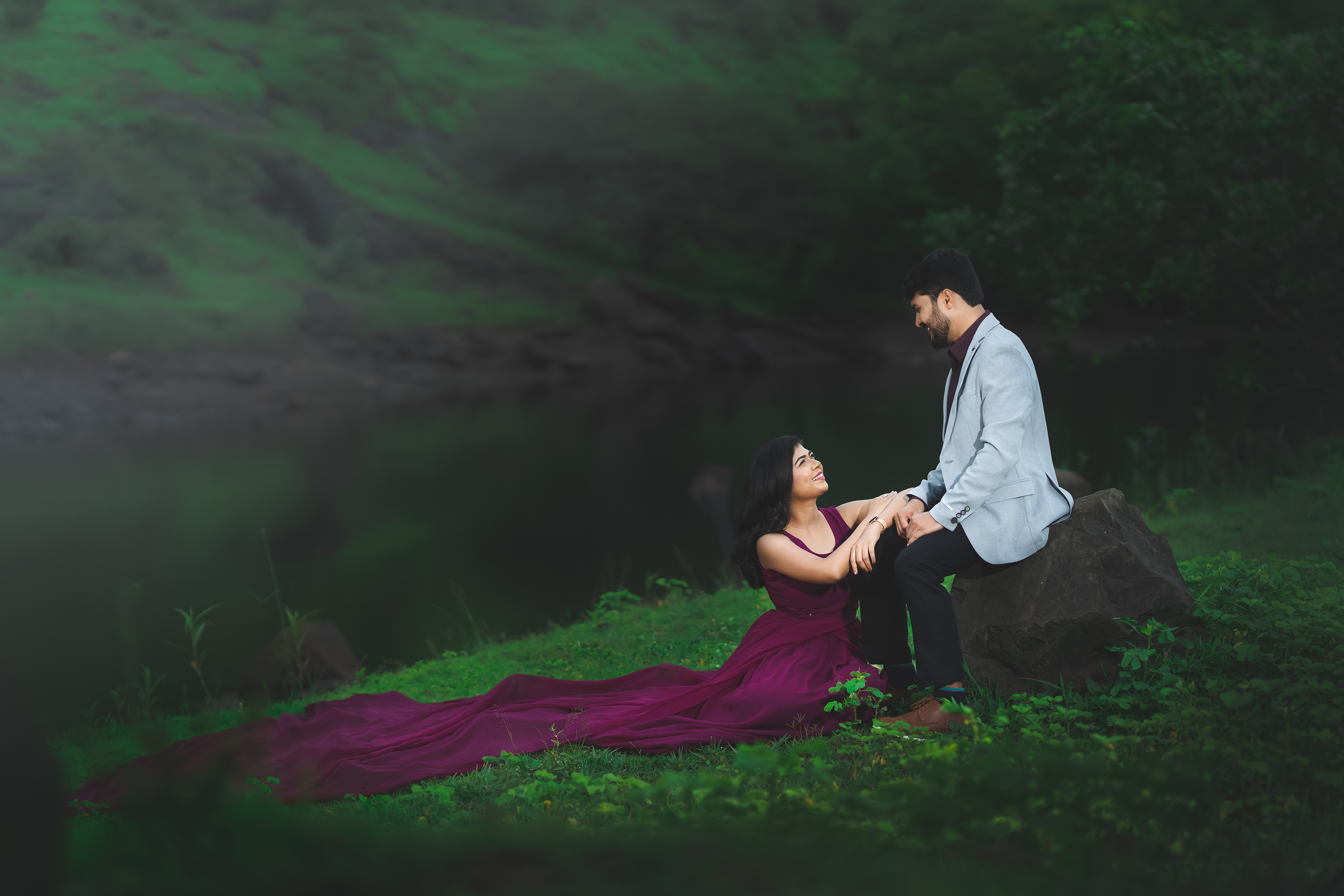 Thank you! Our team will contact you soon.
Marriages are built in heaven, and every couple dreams of their perfect wedding day. So, if you're planning a wedding and want to preserve all of the special moments in priceless photographs, make sure you select a reputable and professional wedding photographer. If you are searching for the

best wedding photographer in Pune

, contact A and T Photography right away. We welcome you to visit our website to check out the style of our wedding photography and the quality of work. Allow our incredibly talented photographers, Abhijeet and Tilottama, to take care of all of your wedding photography needs so you don't have to. They have numerous years of professional wedding photography experience, allowing them to capture unforgettable wedding moments in the most creative way possible.
All wedding ceremonies, rites, and customs are documented by A&T Photographers, leaving no particular moment undocumented. By planning ahead of time, you can keep your wedding photoshoot within your budget. We provide a variety of basic and customised wedding packages, each with a set of pre-defined services, to fit the needs and budgets of different clientele. The cost of our wedding photography Pune packages varies based on the length of the shoot, the number of functions and ceremonies to be covered, the number of photographs to be delivered, the type of camera and equipment needed, the use of props, accessories, and so on. Our breathtaking wedding photography is both realistic and spontaneous, capturing the couple's entire range of emotions, expressions, and feelings. We want to capture every wedding moment as naturally as possible as candid photographers.
Our luxury wedding photography covers larger-than-life weddings that include engagement photography, pre-and-post wedding shoots, bridal photoshoots, and more. As one of the leading luxury wedding photographers in Pune, we do everything to make your nuptials look dreamy, celebrity-like, and picture-perfect! Even when it comes to luxury destination weddings, we make classic wedding films that perfectly capture the uniqueness of the wedding destination and the luxurious arrangements. We create customisable albums that are timeless and allow you to revisit the special moments time and again in the future. They are perfect for intimate weddings.
At AandT Photography, we also specialise in capturing the couple's growing bond over the pre-wedding days. So, if you are looking for one of the most sought-after pre-wedding photographers and photoshoot Pune, don't hesitate to contact us. Abhijeet and Tilottama, our immensely brilliant and creative photographers, can produce some of the most gorgeous pre-wedding sagas by sewing together all of the beautiful fairy-tale photographs recorded before the wedding day. We design coffee-table books and albums that highlight the most memorable moments from your wedding reception. Each story describes the couple's first meeting, their sentiments and emotions, and their growing chemistry and emotional tie. To discover more about our candid photography approach, have a peek at our classic collection of pre-wedding photographs. They are professionals in photographing all types of weddings, whether you are planning a traditional Indian wedding, a modern wedding, or a destination wedding.
If necessary, we can even create a pre-wedding shooting package tailored to your exact requirements. For pre-wedding photography Pune, we favour outdoor venues because the gorgeous scenery backdrops help to generate amazing, movie-style shots. To organise pre-wedding photoshoots for our clients, our skilled and creative photographers use distinctive themes and concepts. Our photographs talk about our rigorous planning and execution of each shot, which enabled us to get the best outcomes possible.
So, when you are looking for the best
wedding photographer in Pune
, contact
A
and
T Photography
. We will m
ake your dream wedding most memorable!
Please call us at +91 9538588088 to request a quotation today.