We shot this Romantic Pre-wedding Shoot of Vaibhavi and Tejas at beautiful plateau of Panchgani, Mahabaleshwar and Wai.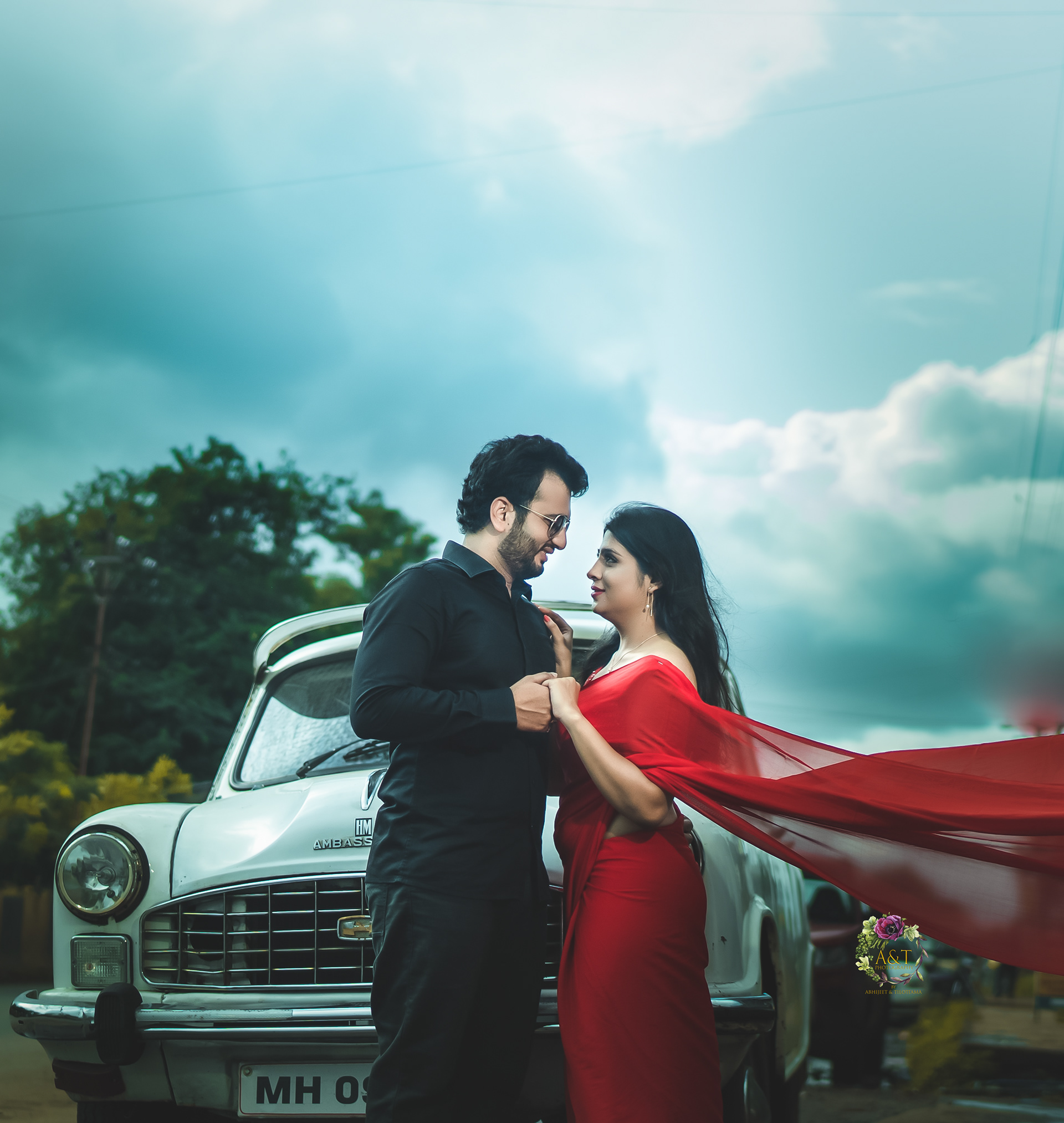 We shot this pre-wedding in month of August. When we started this Pre-wedding it was little bit drizzles  of rain. But the it was extremely heavy raining in some parts of Mahabaleshwar. But we were so lucky as we were getting window of 15 minutes to 30 minutes for shoot. And as wedding photographer I always say that I love doing Pre-weddings in Rainy season.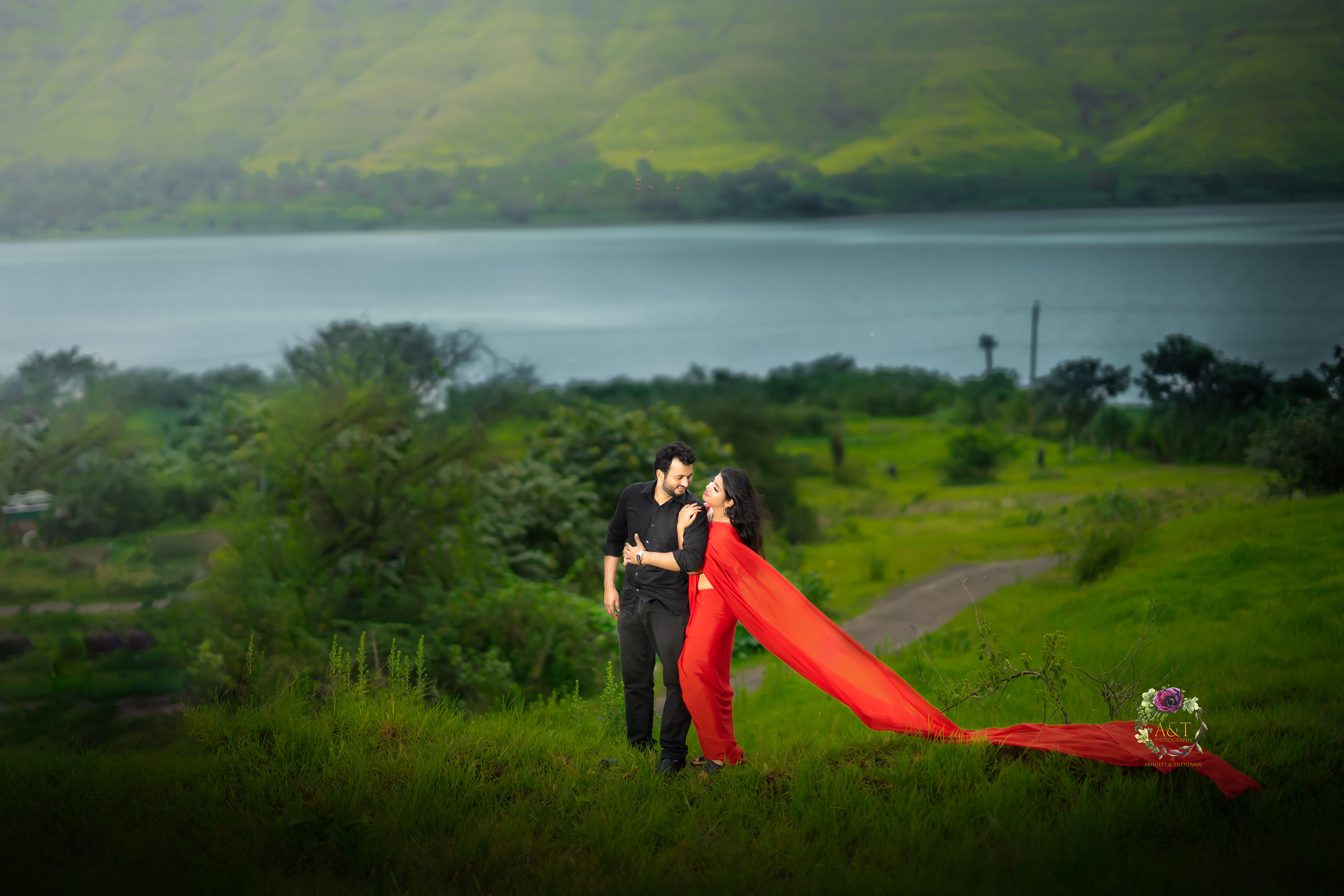 It was a very unique pre-wedding shoots as Vaibhavi and Tejas wanted to do the shoot in filmy style in long Saree at amazing greenery.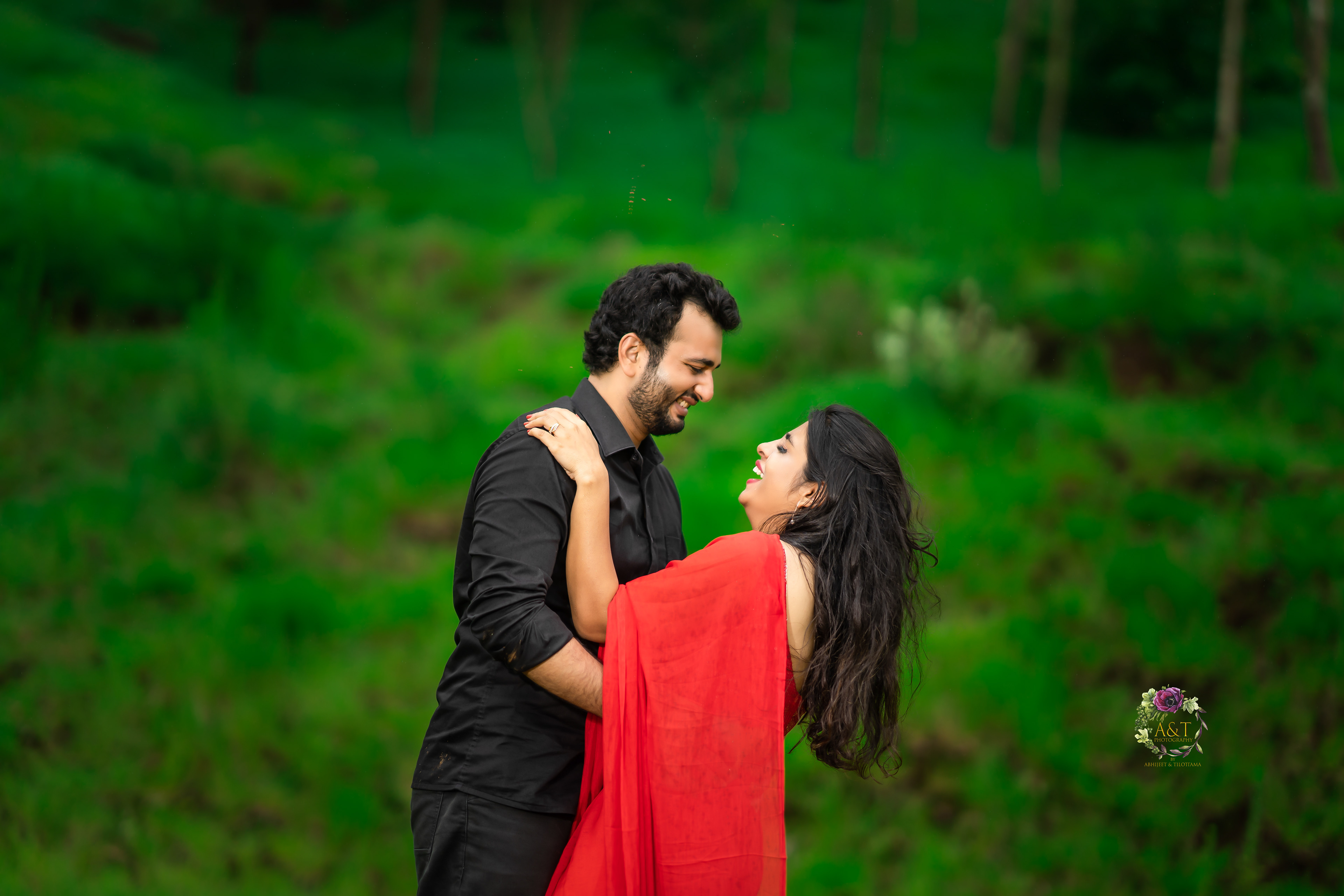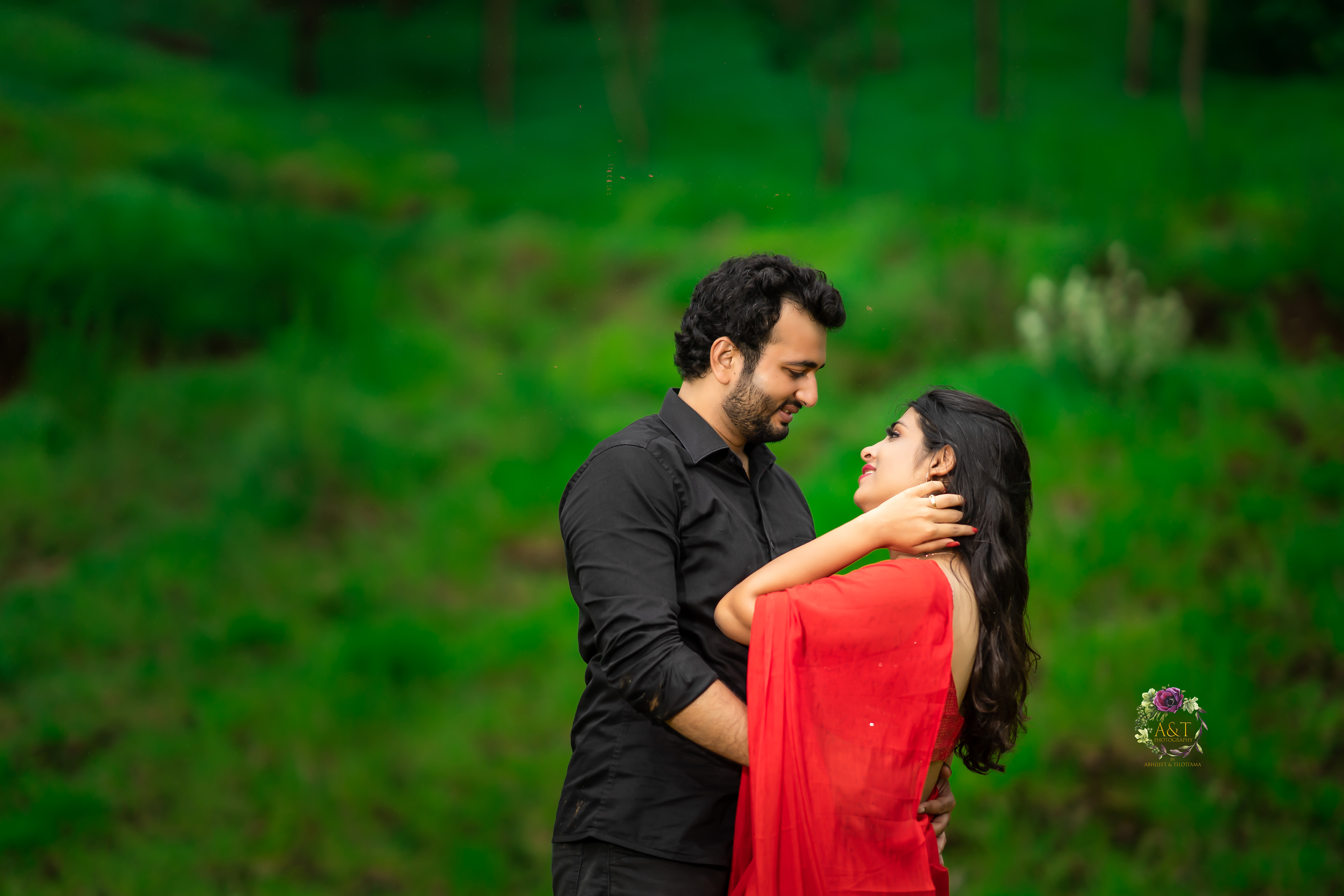 It was such a wonderful location for pre-wedding shoot with lake view.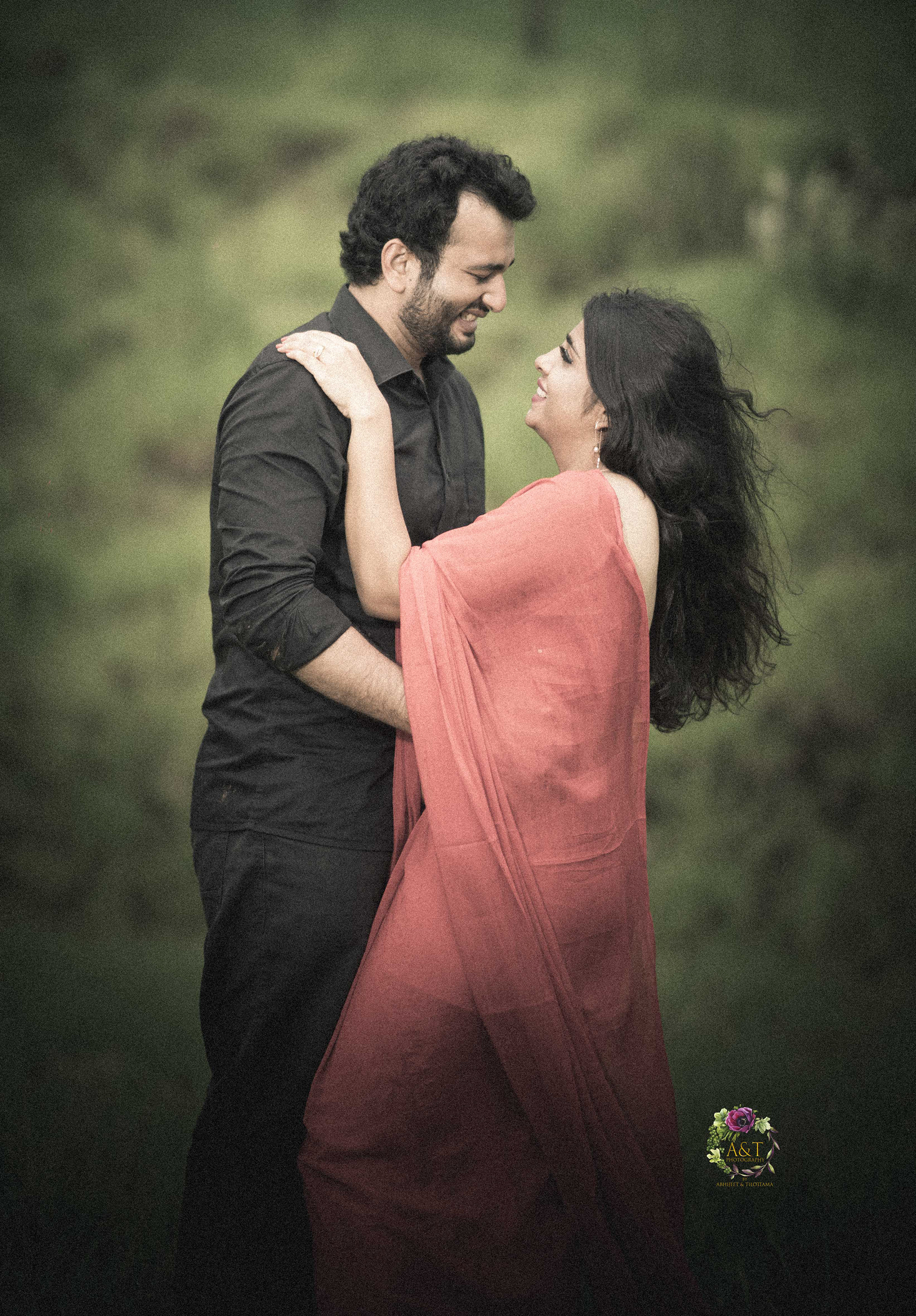 Tejas and Vaibhavi were so happy at there pre-wedding shoot.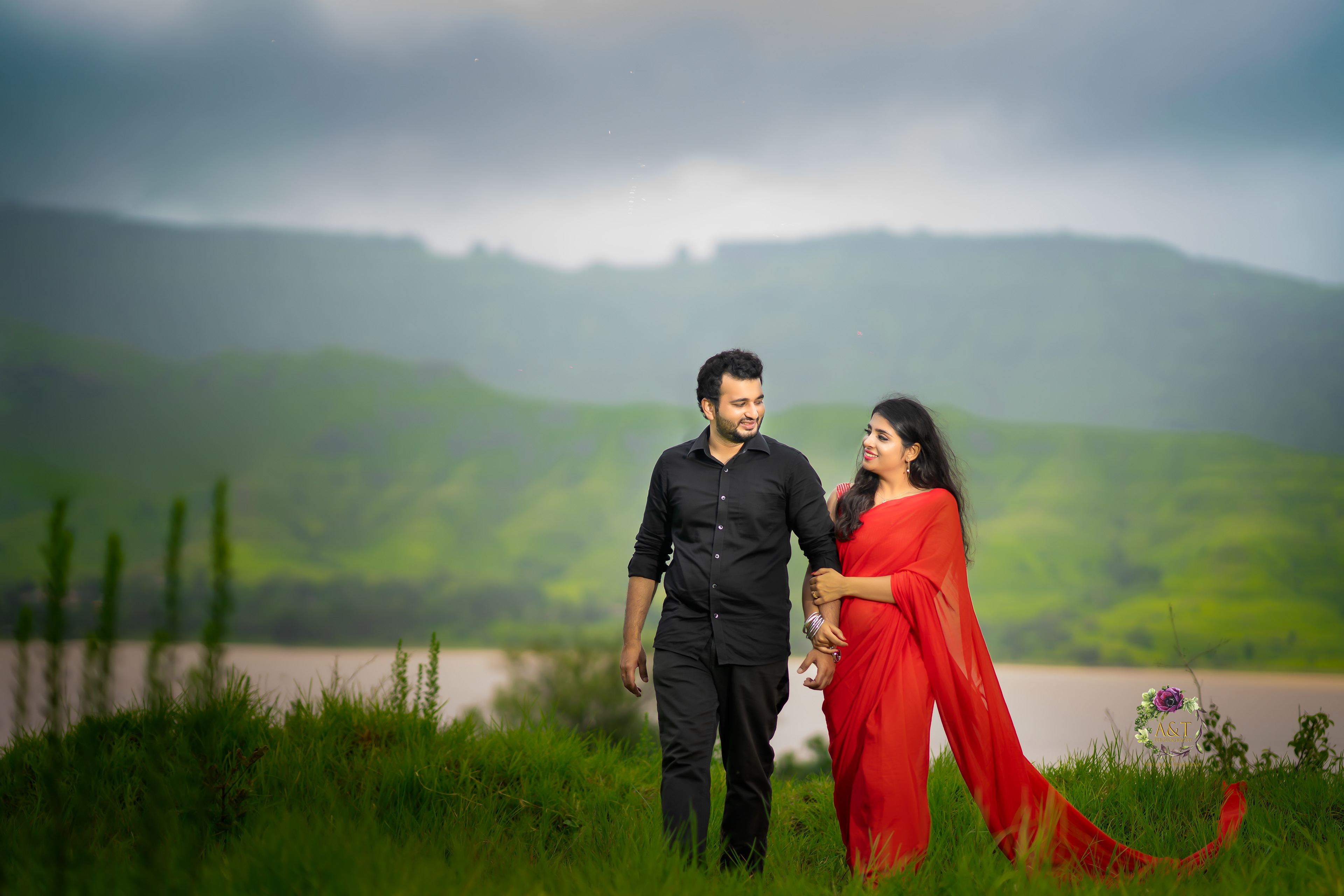 As wedding and pre-wedding photographers in Pune, we like to shoot all kind of themes with couple from romantic to some lifestyle kind of shots.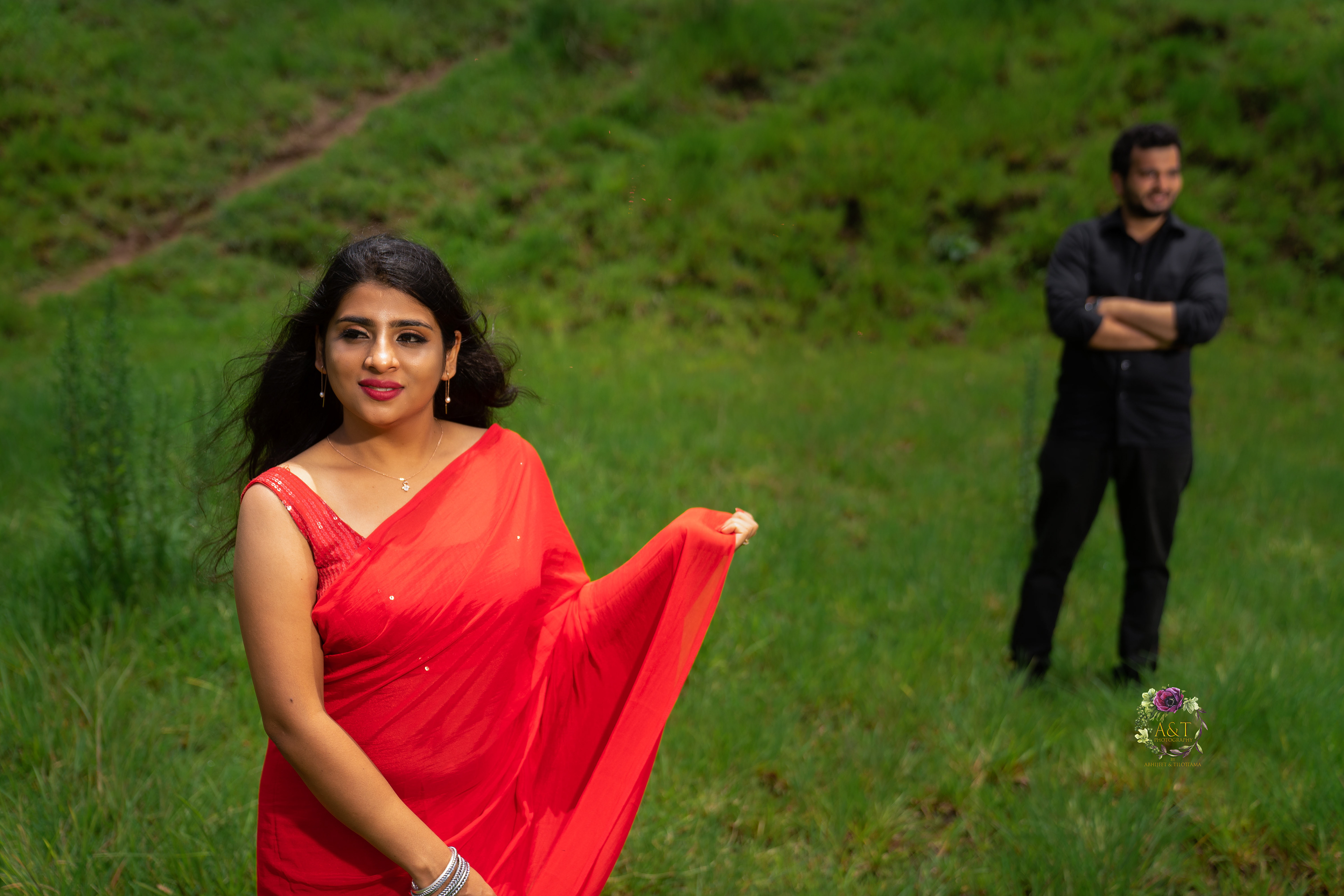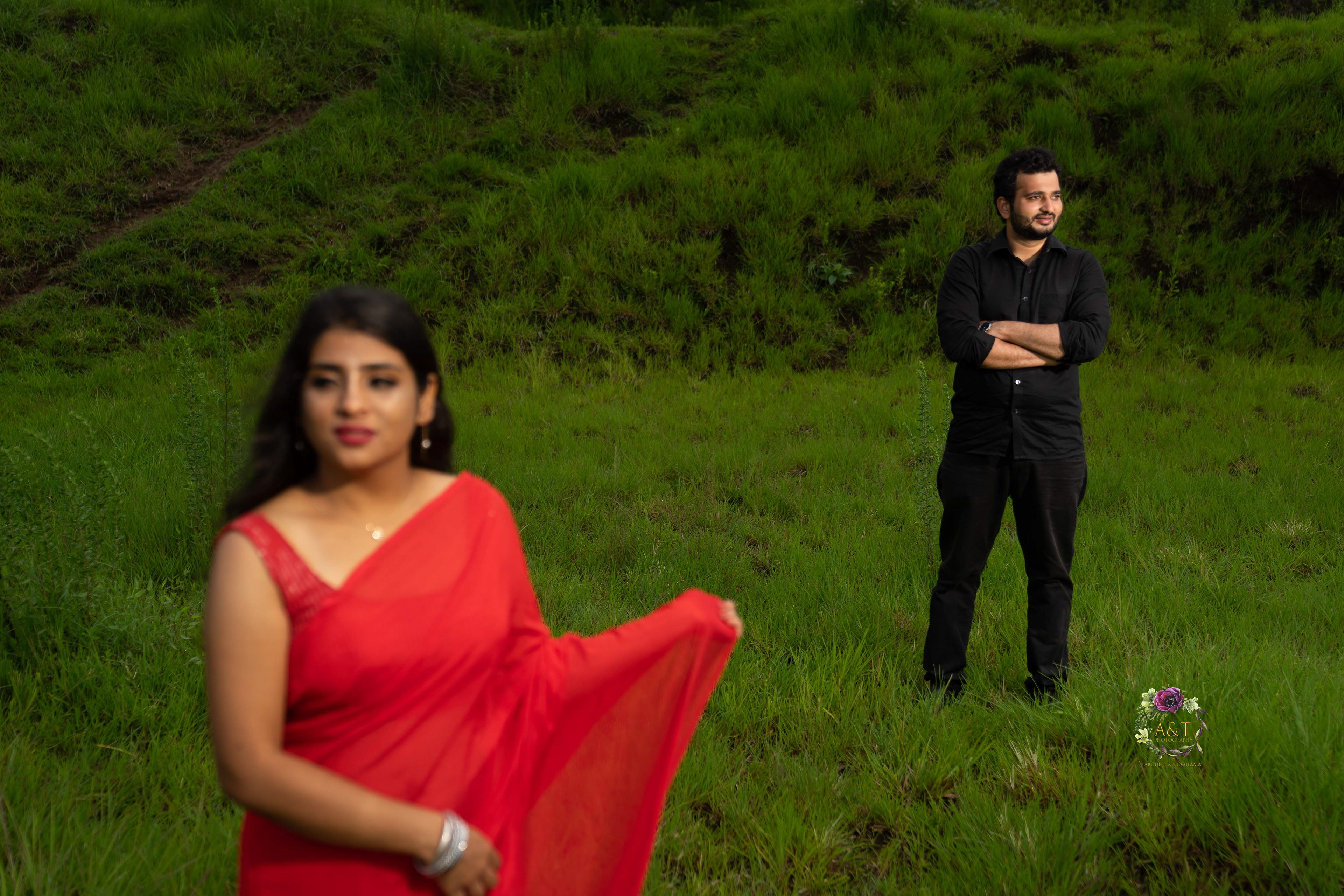 This is one of the favourite shot of us from the Pre wedding shoot of Vaibhavi and Tejas at Mahabaleshwar. Whole background was so beautiful along the costumes of this amazing couple.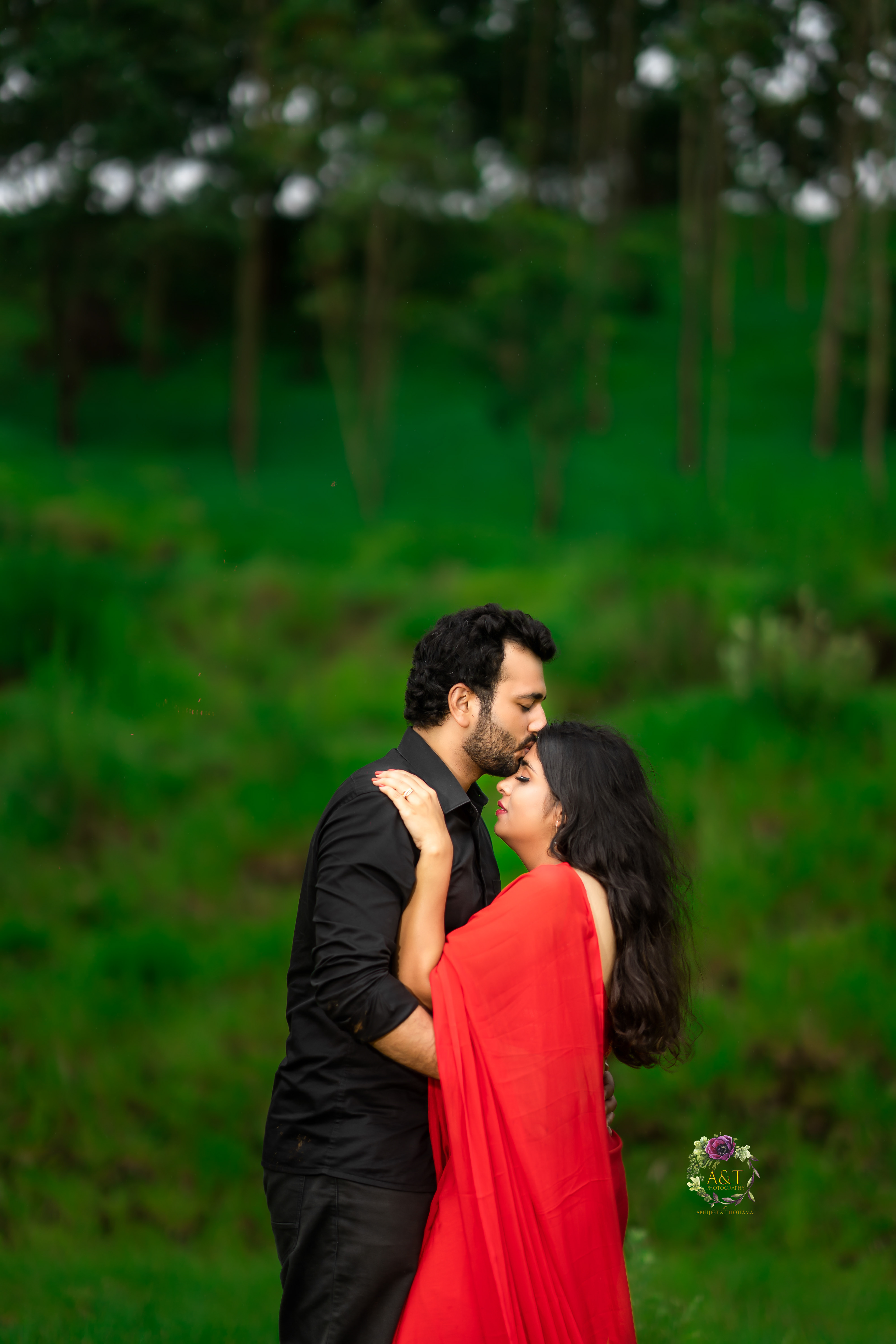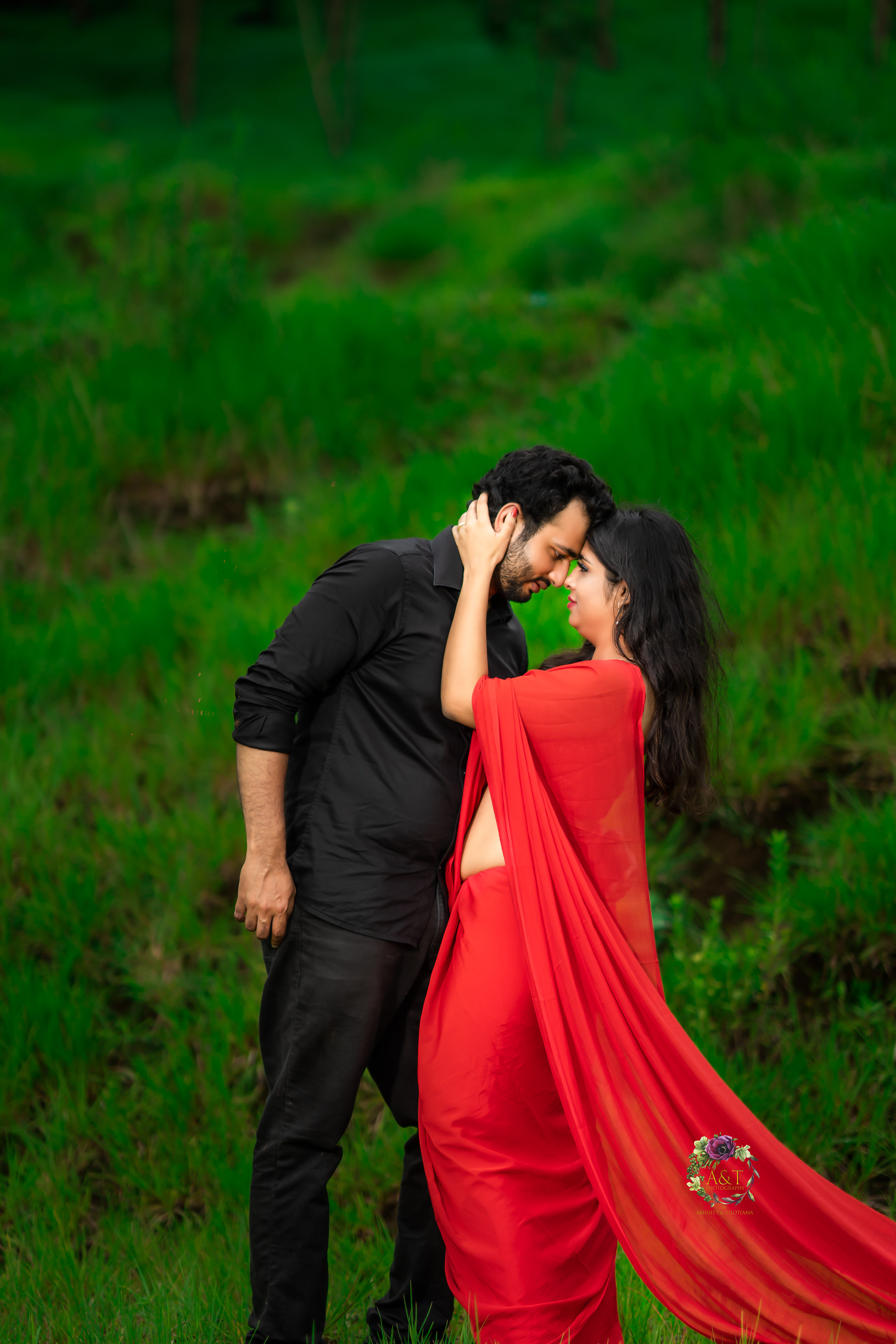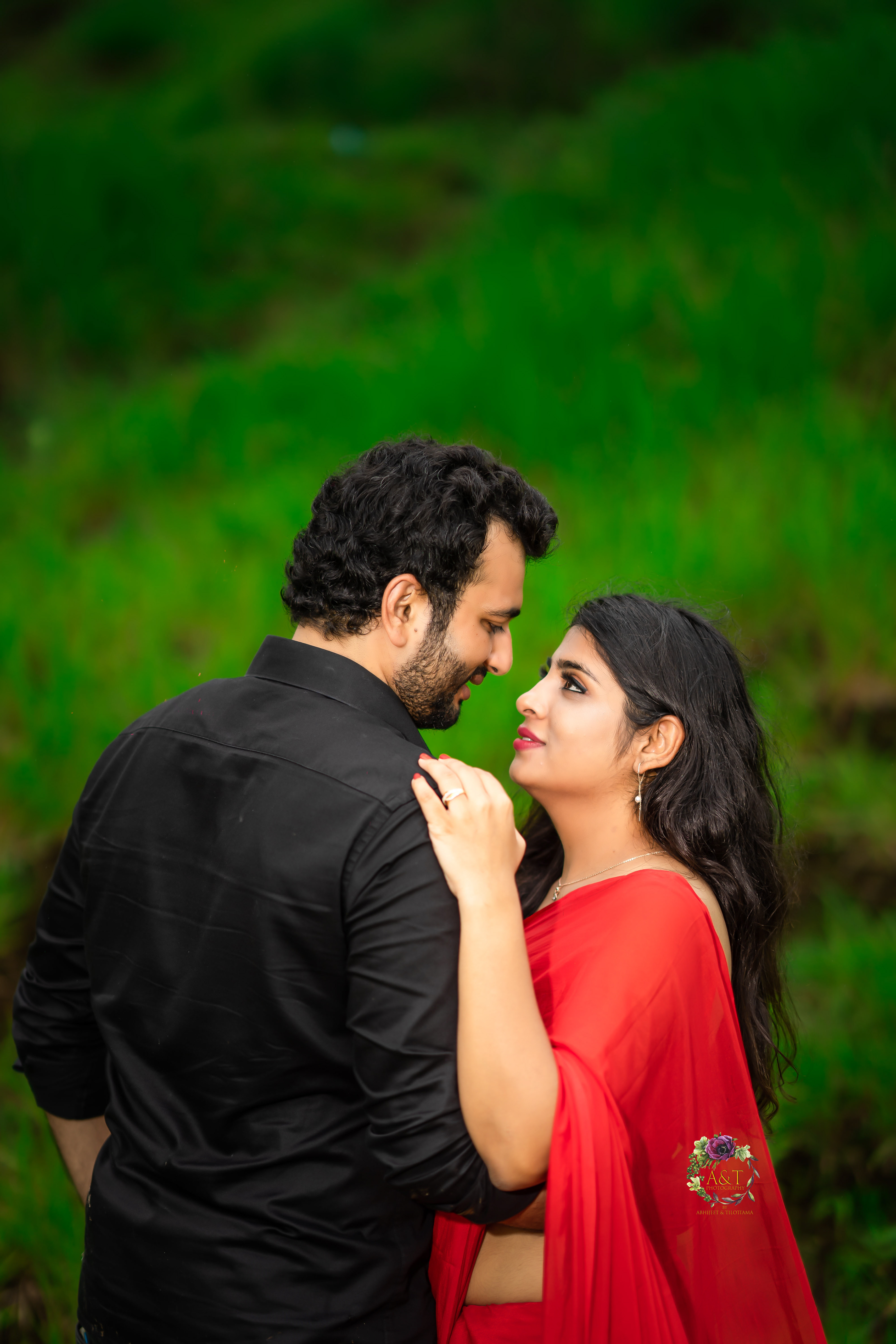 Weather of Mahabaleshwar and Panchgani/Wai region was so pleasant when we shot this Pre-wedding shoot.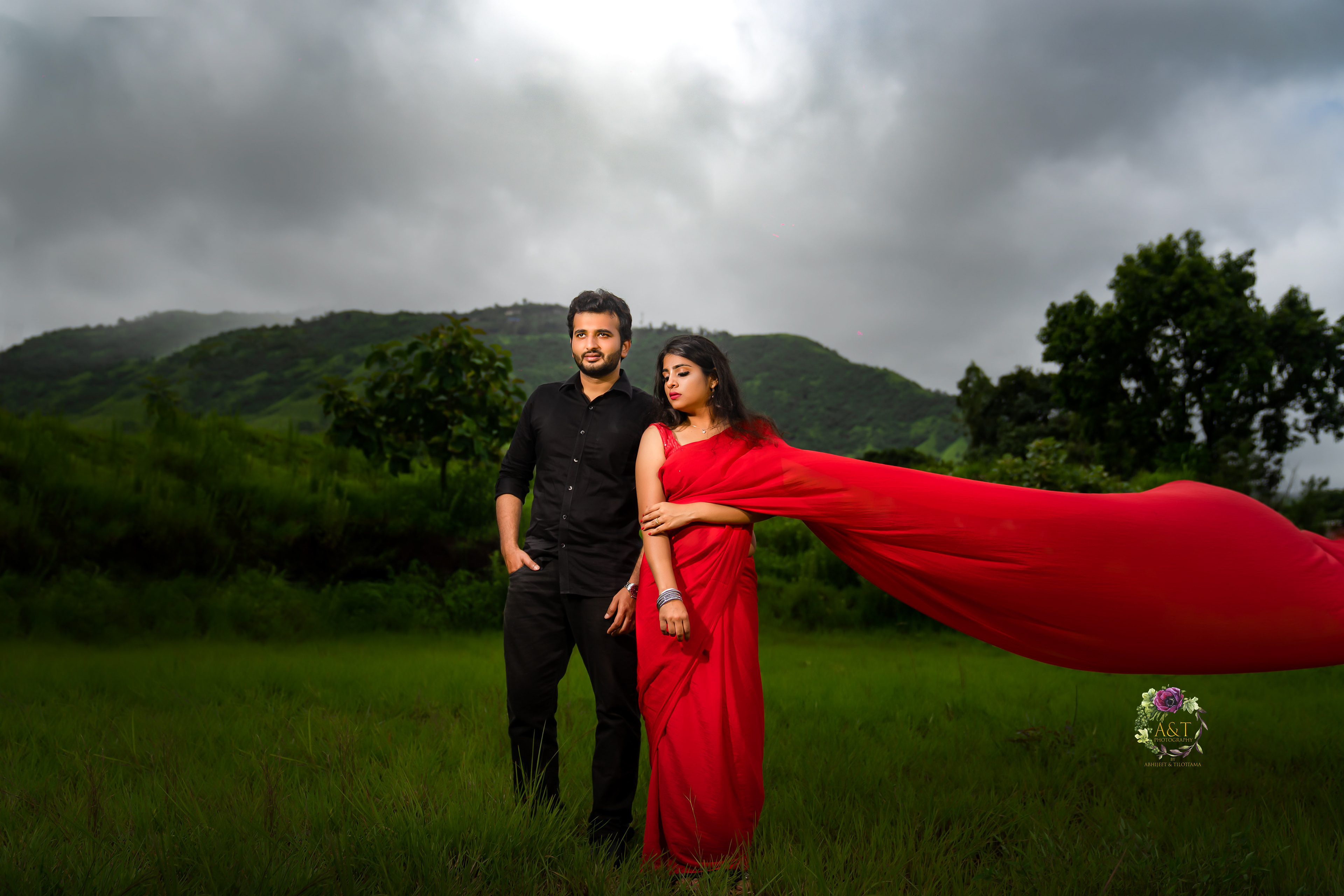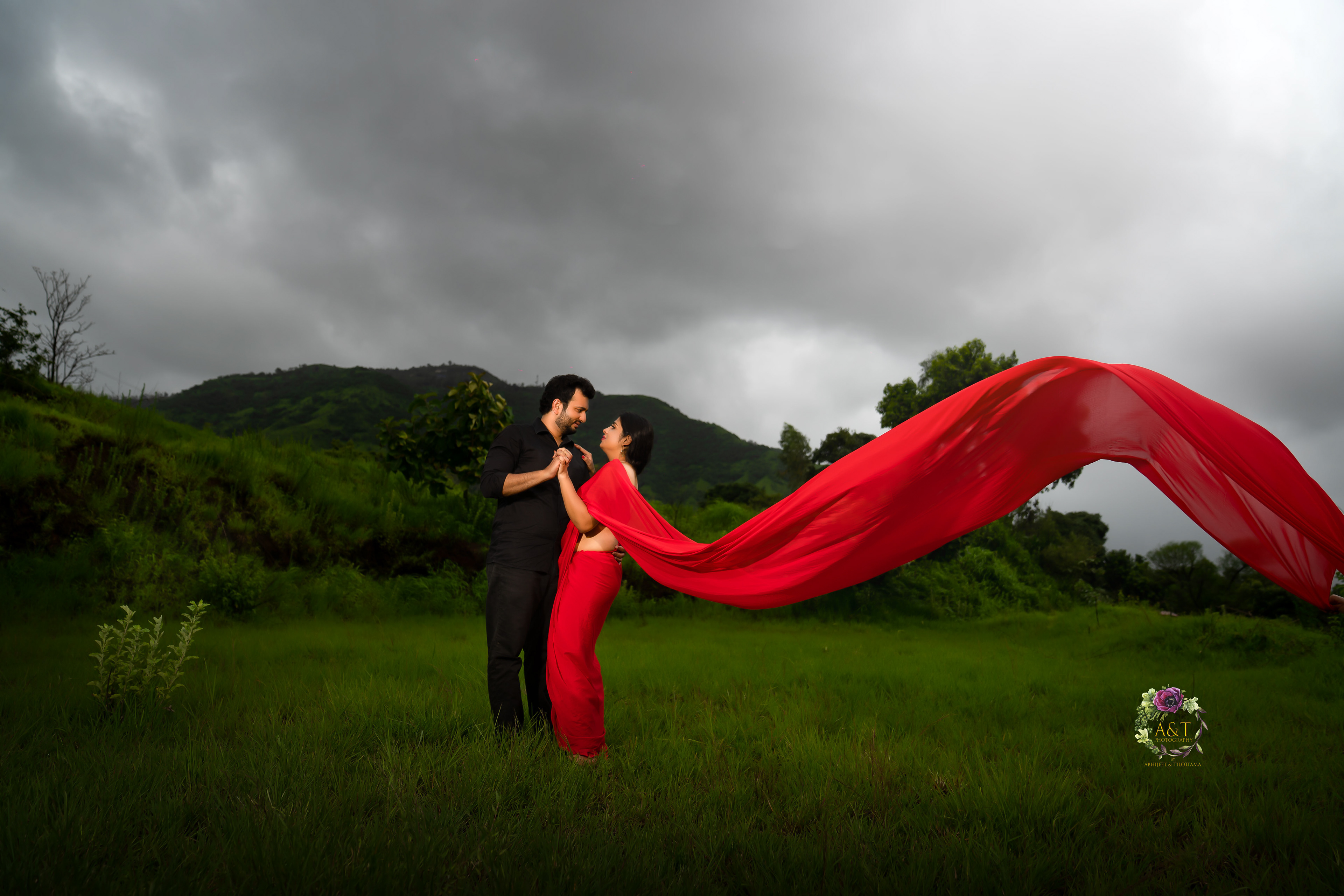 How beautifully they are looking towards each other, and its very well clear that they are in love. The real beauty of pictures is not how costly camera you use for pre-wedding and not how well you are dressed for your pre-wedding. The beauty of pictures is defined how deep you are in love. 
As a wedding and pre-wedding Photographer, I love capturing this beauty and I feel thats the best part of my job.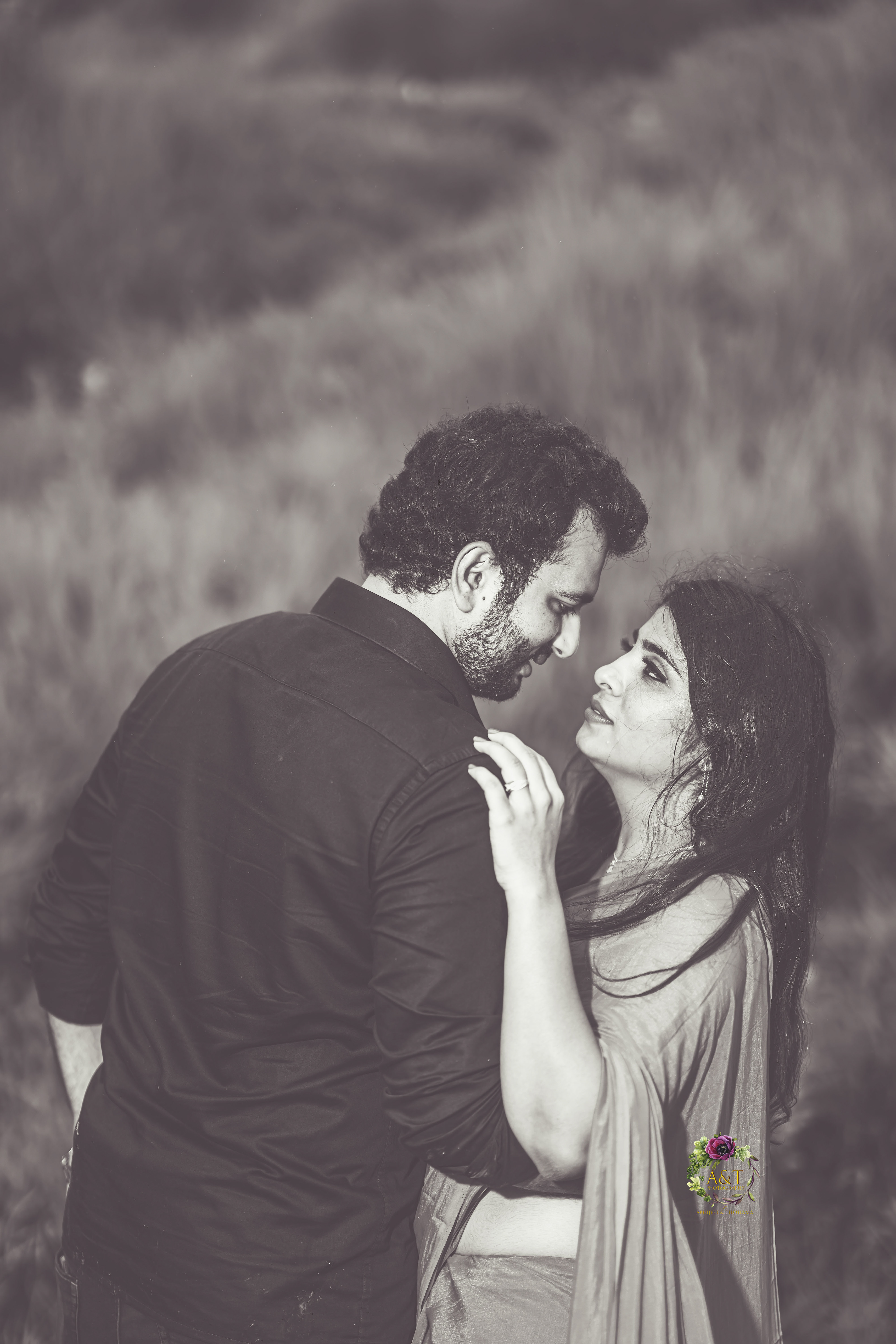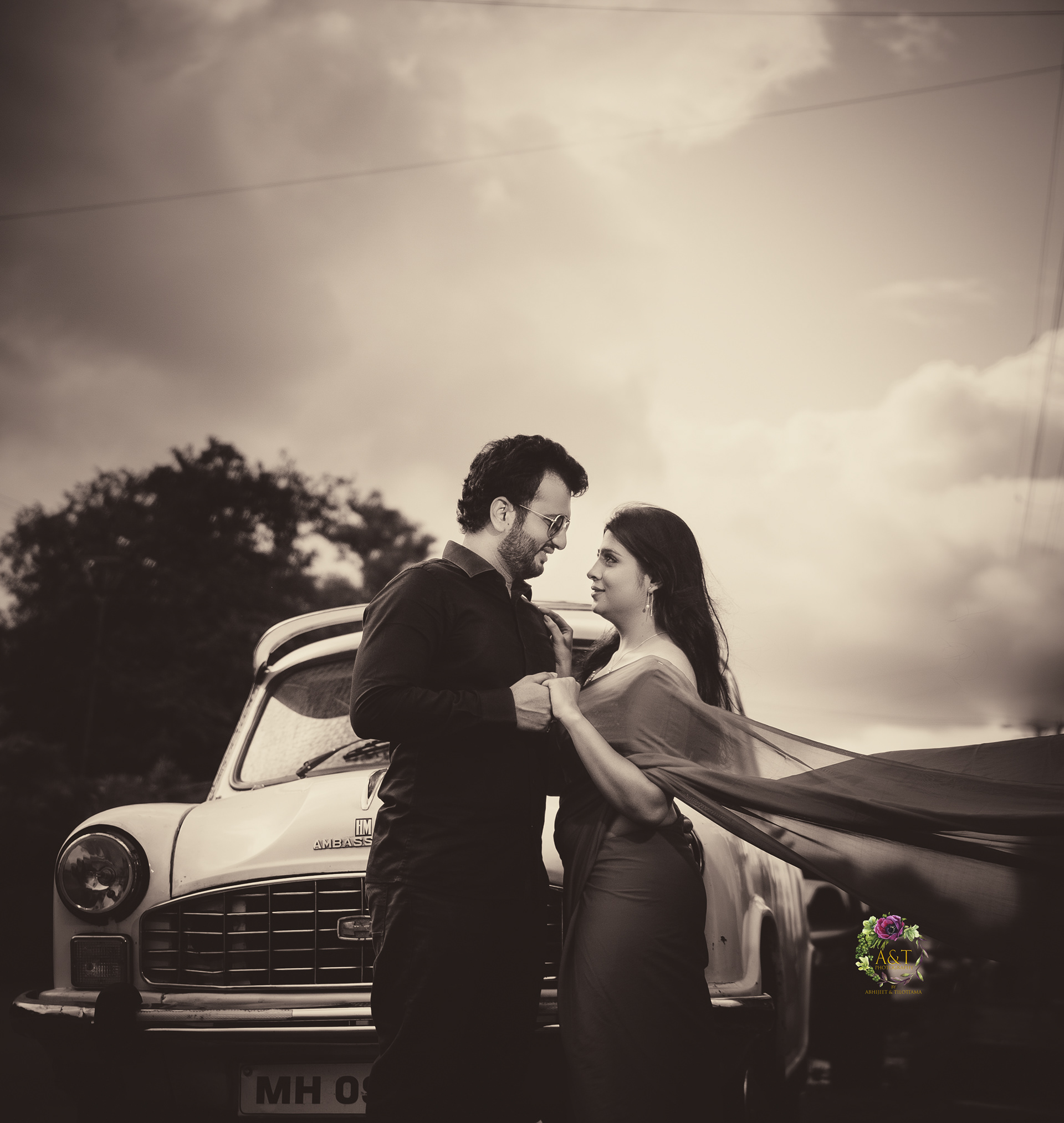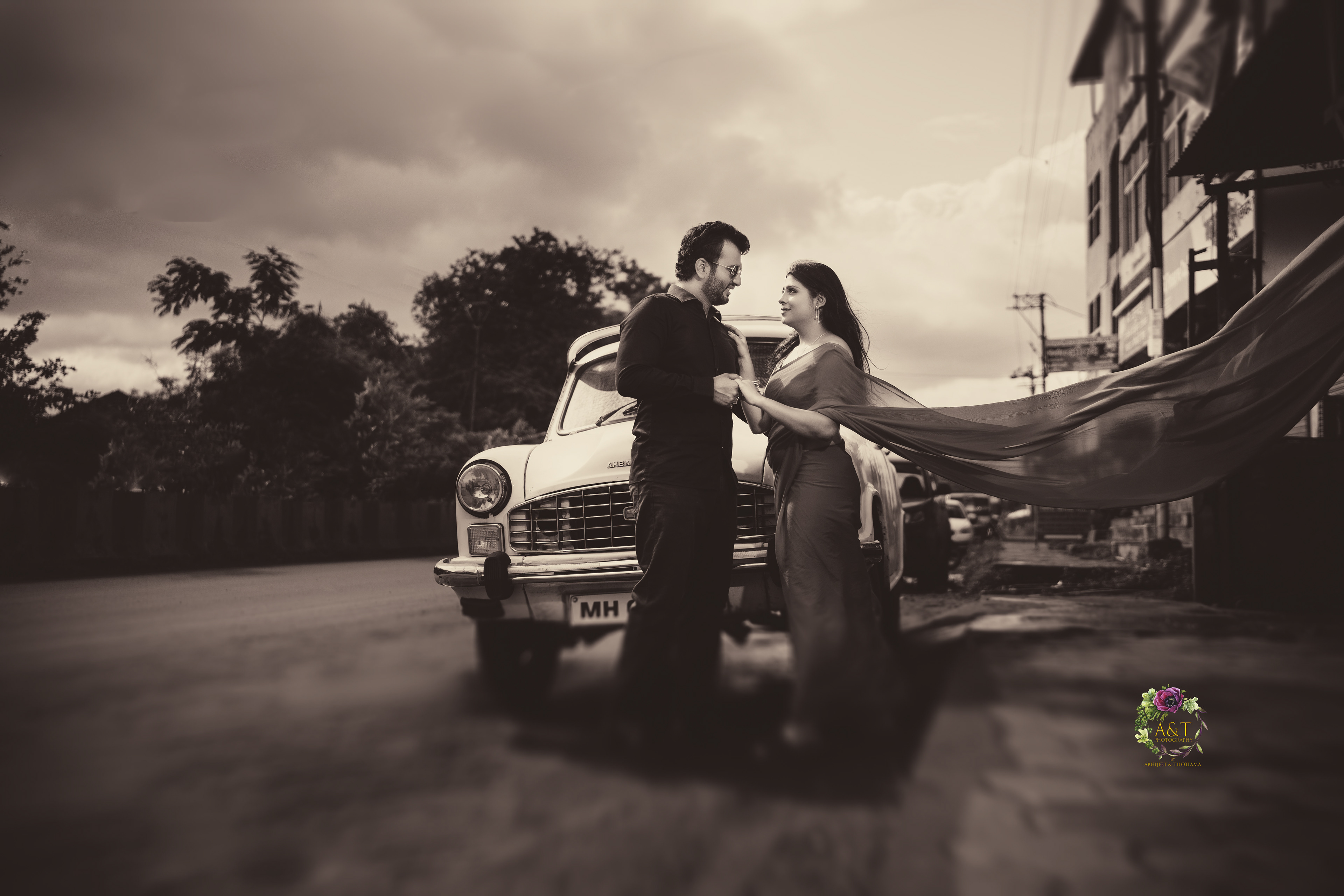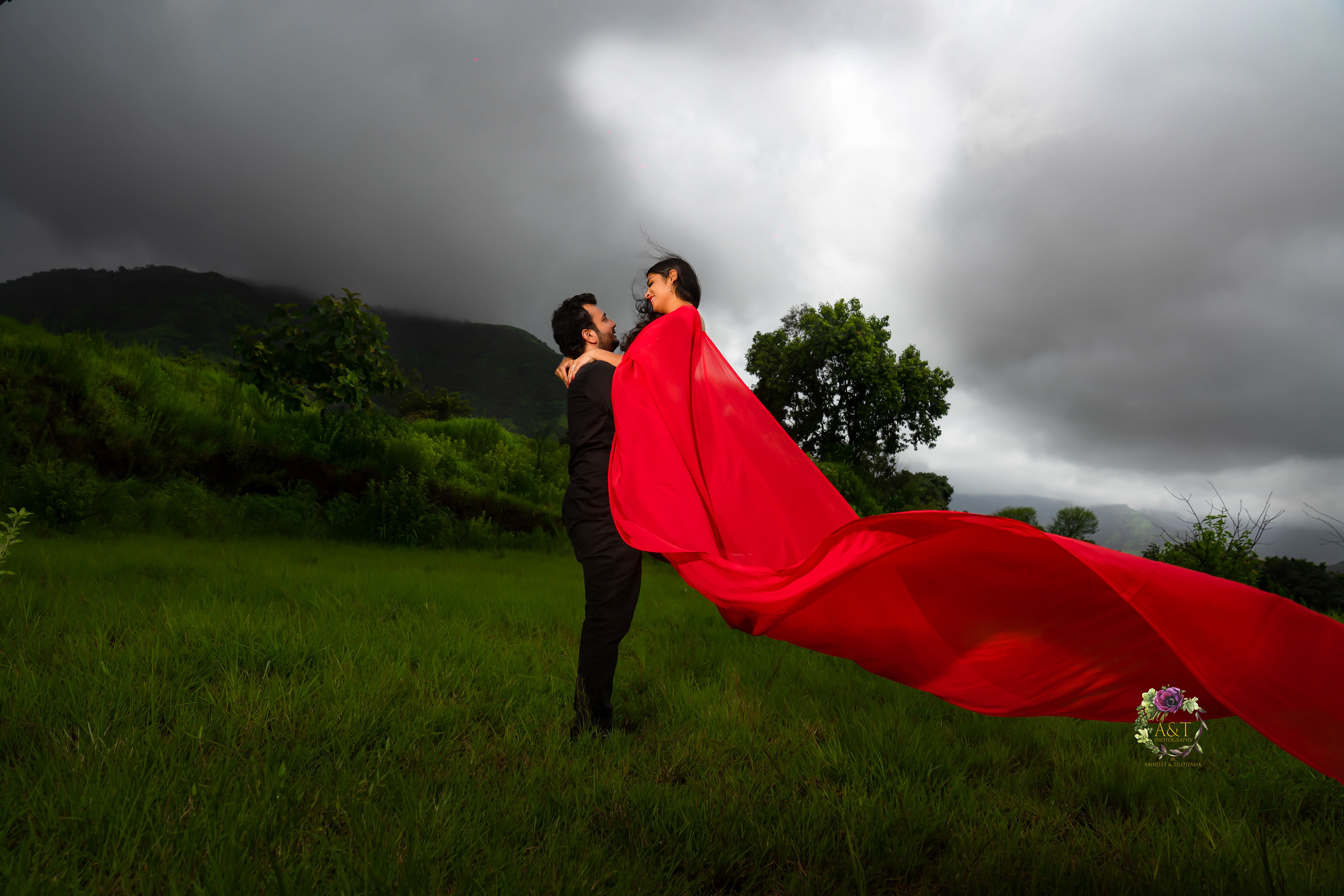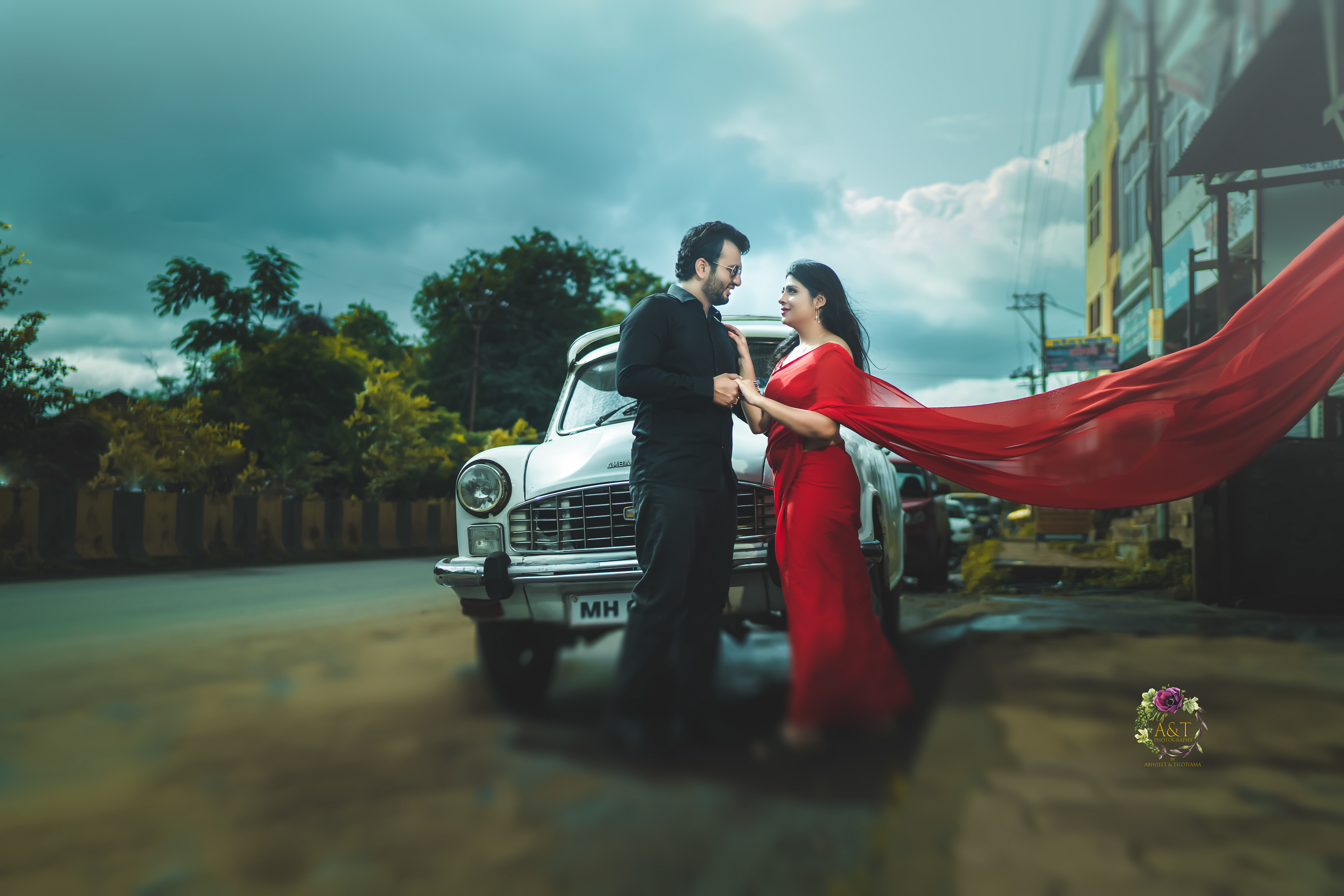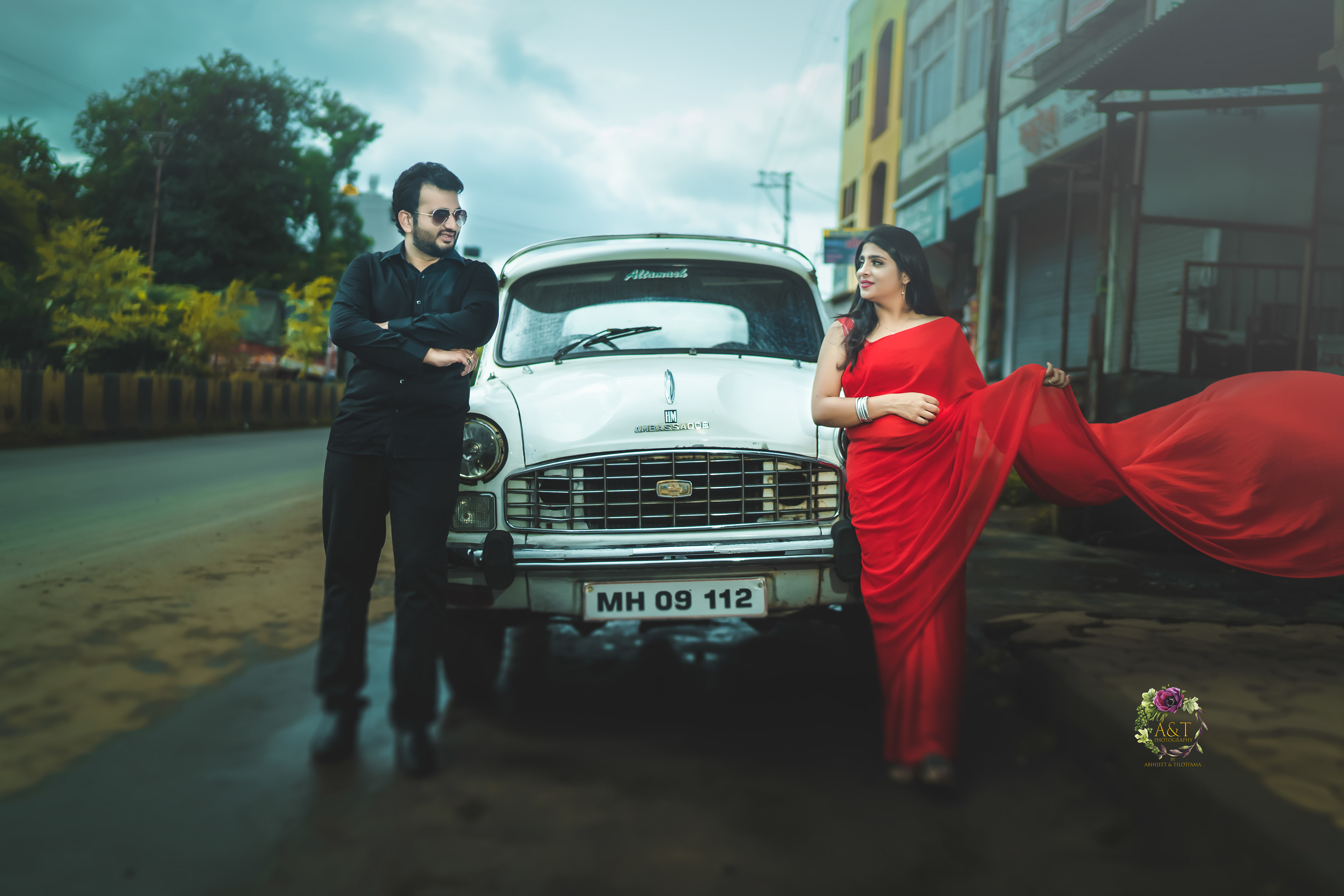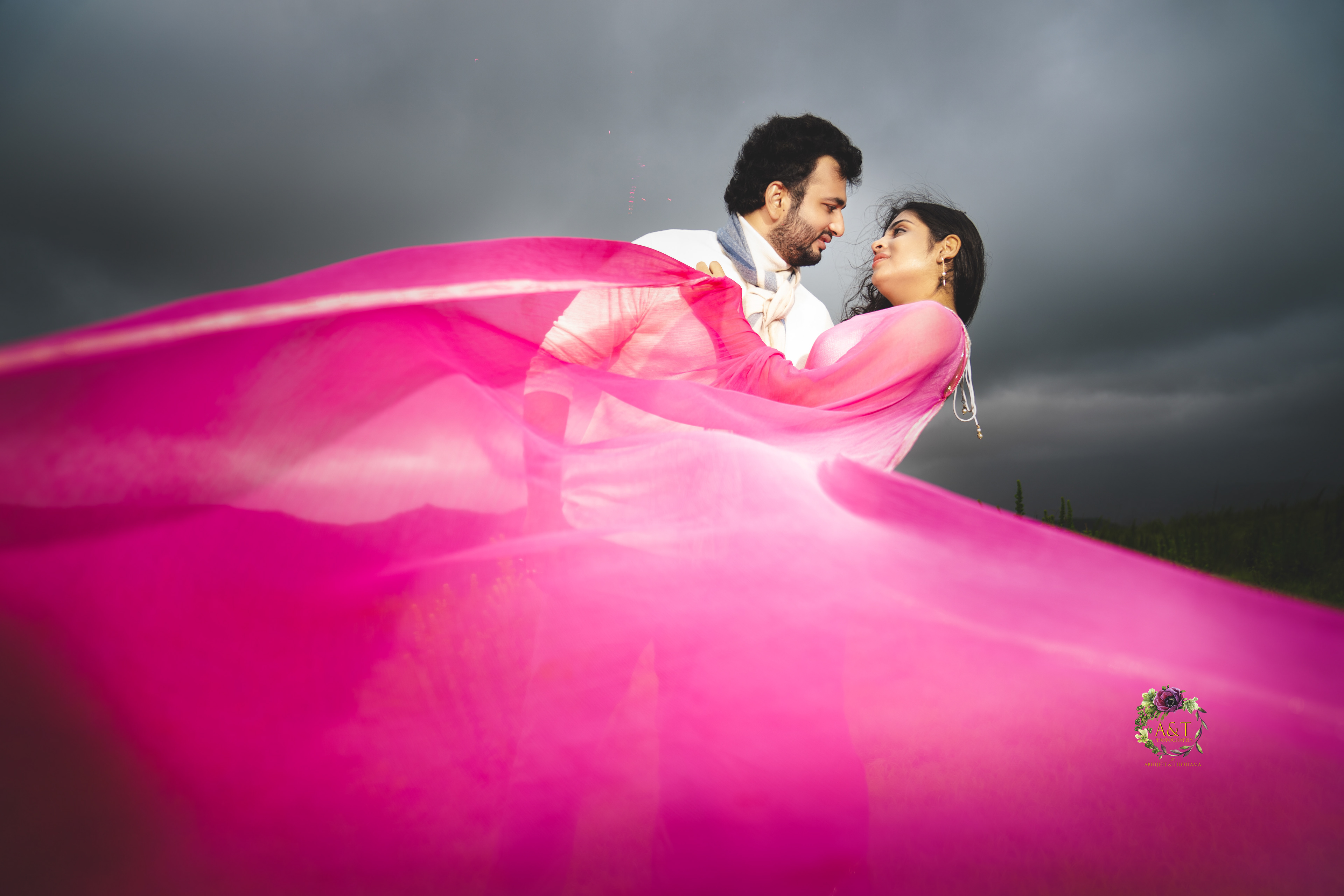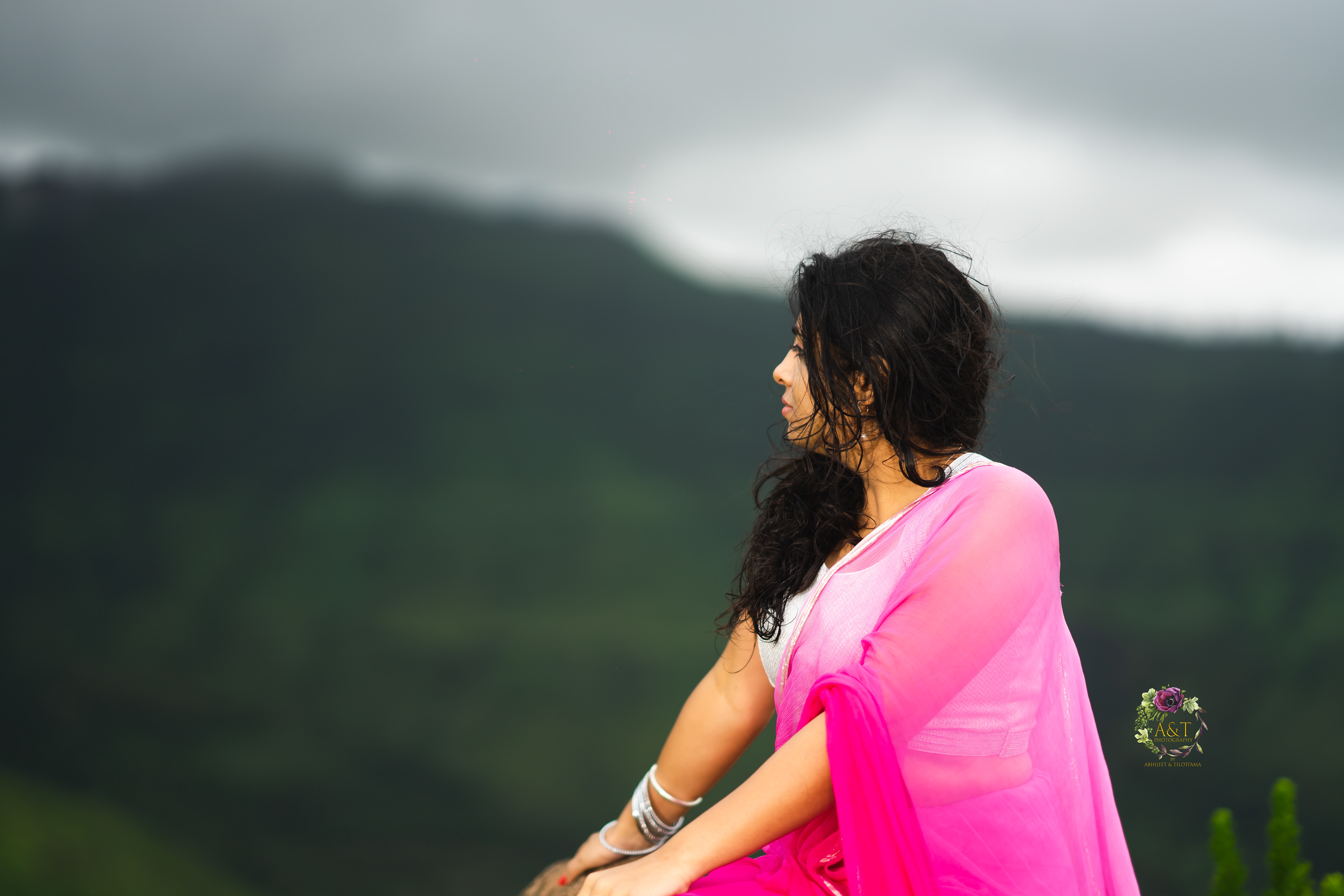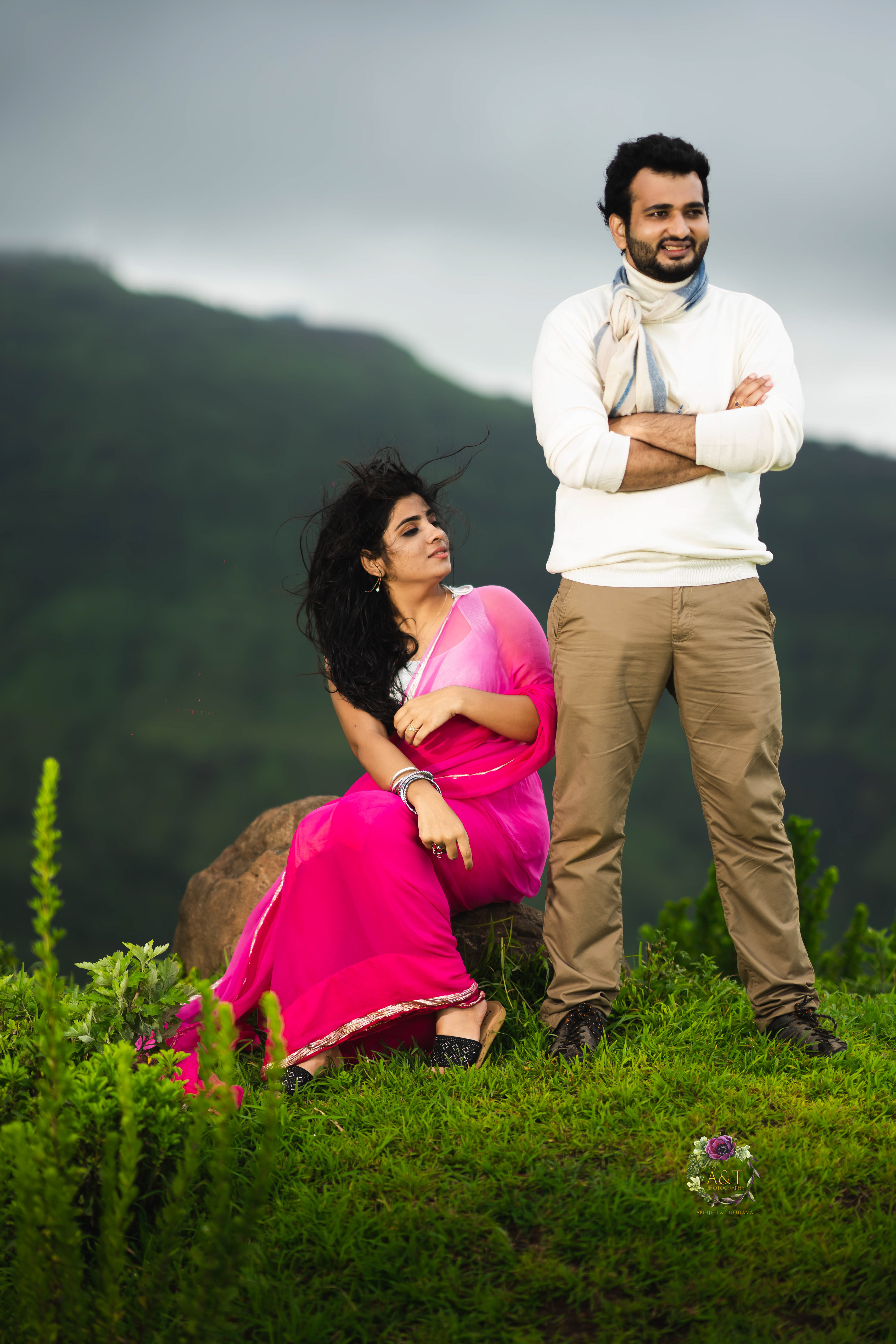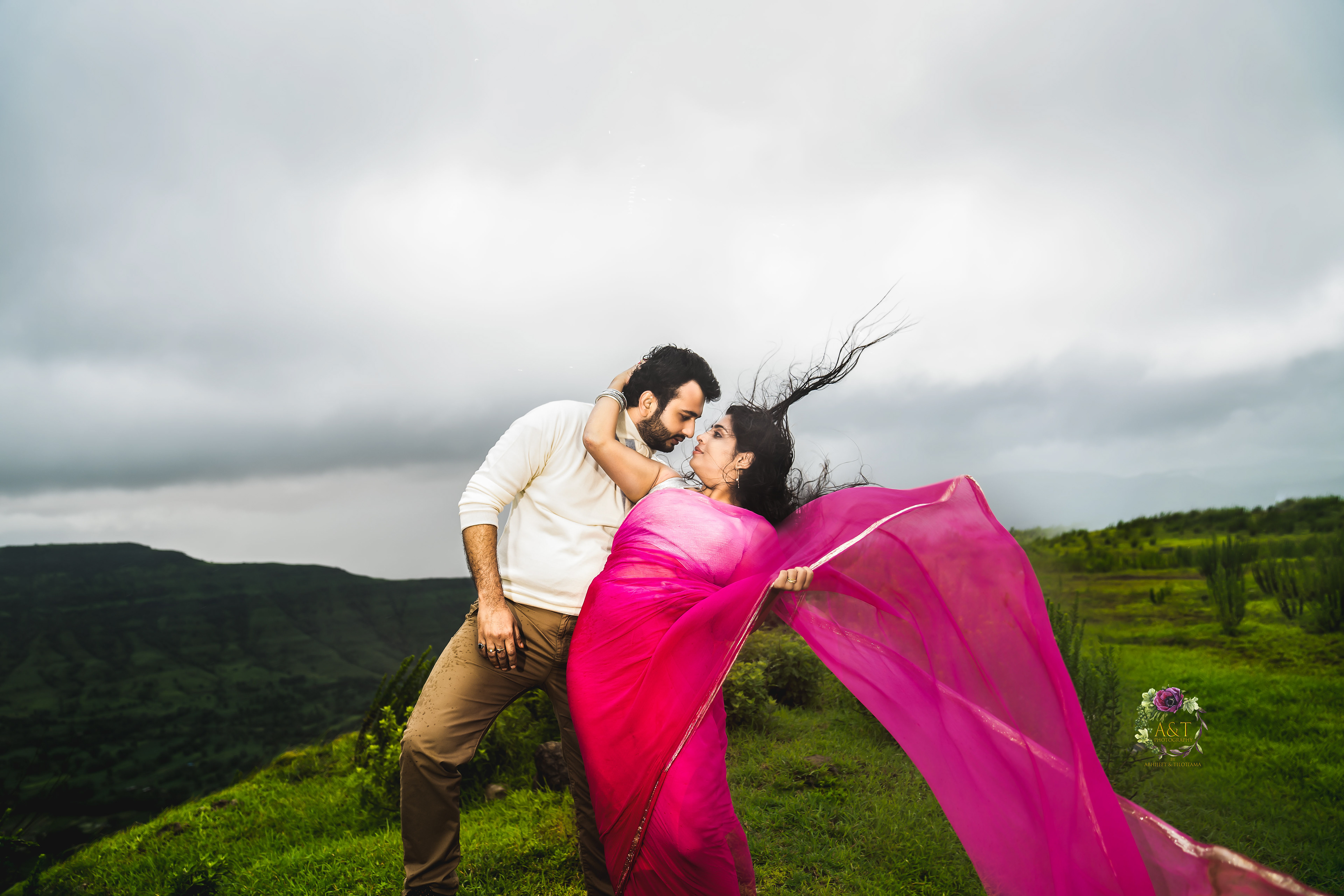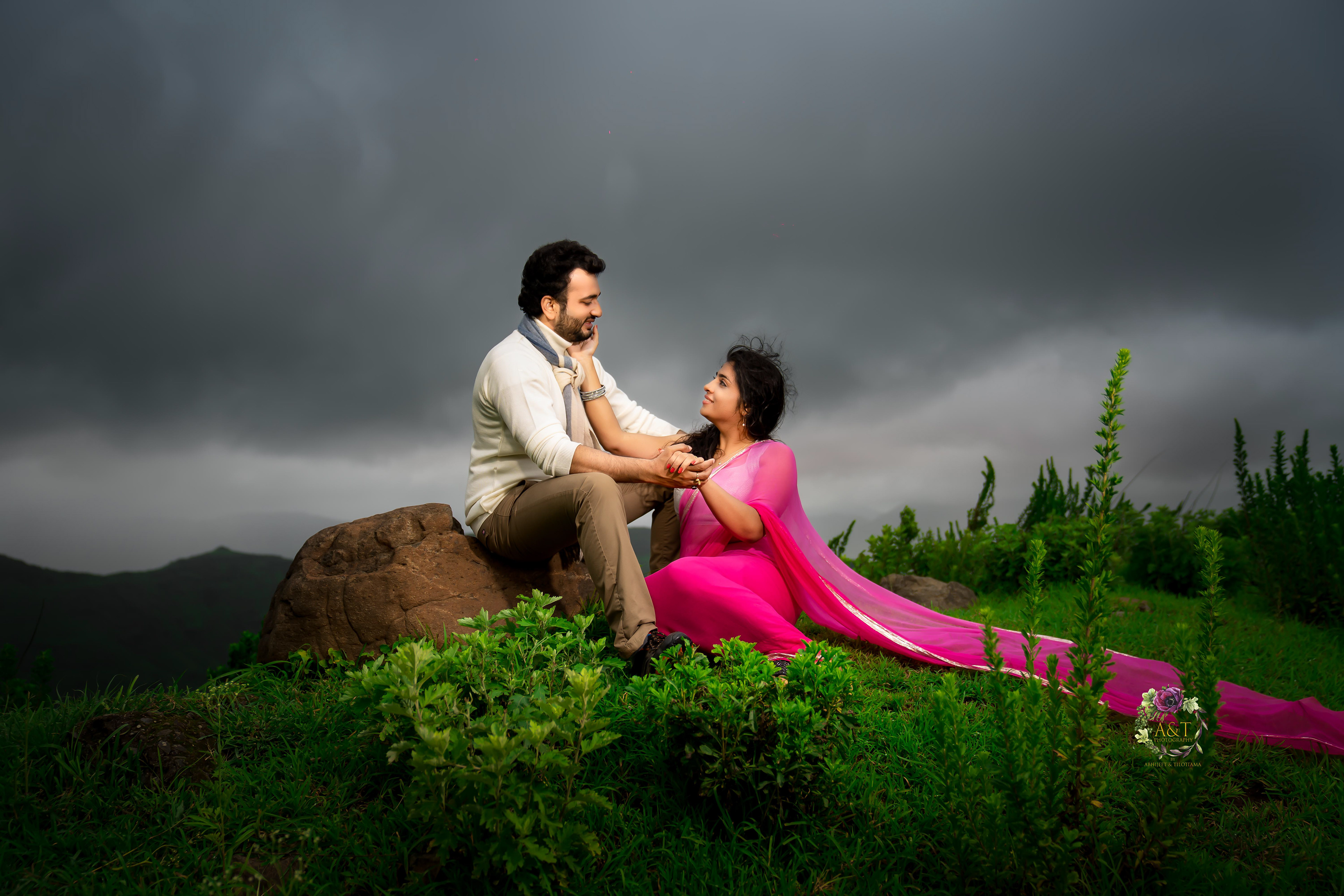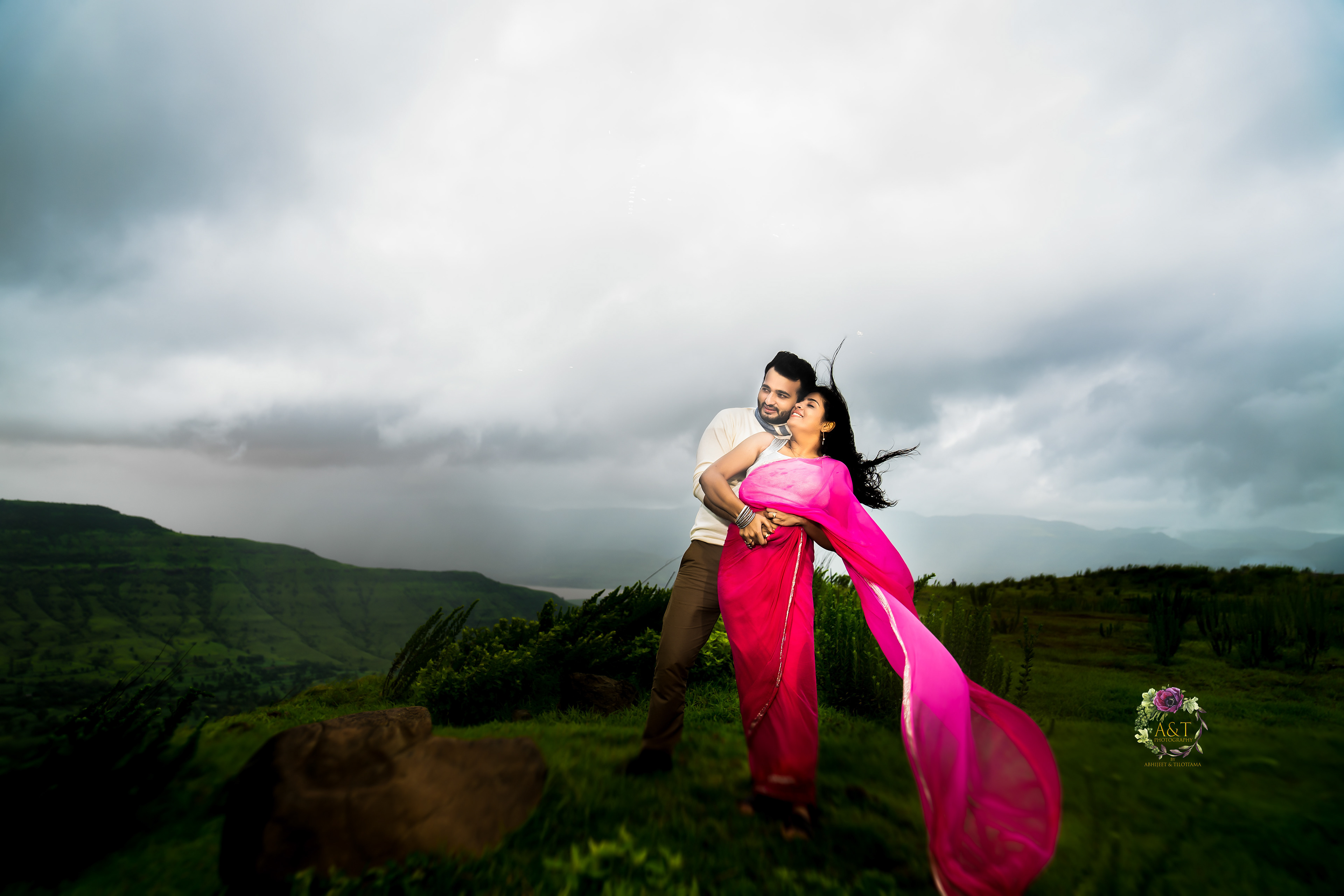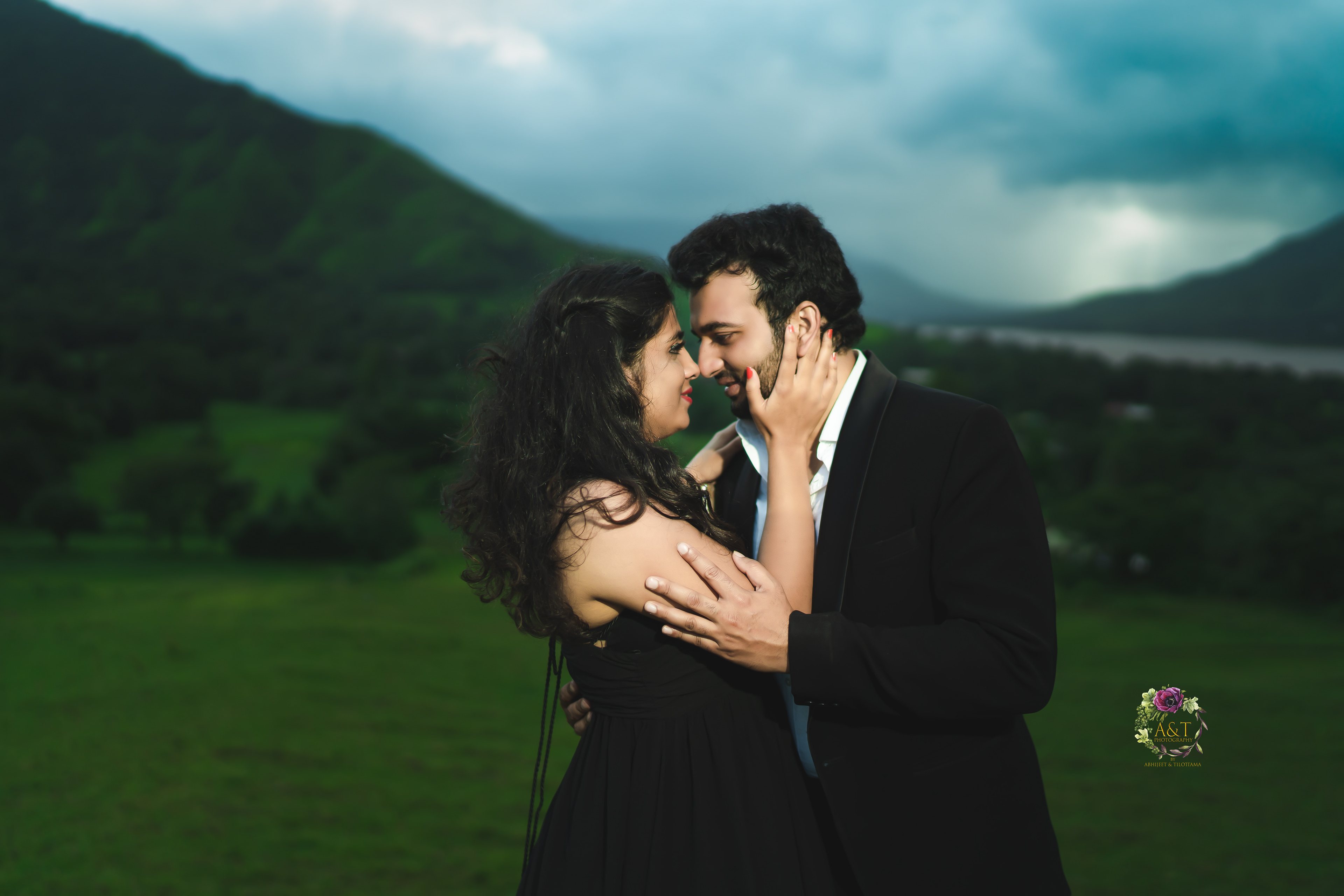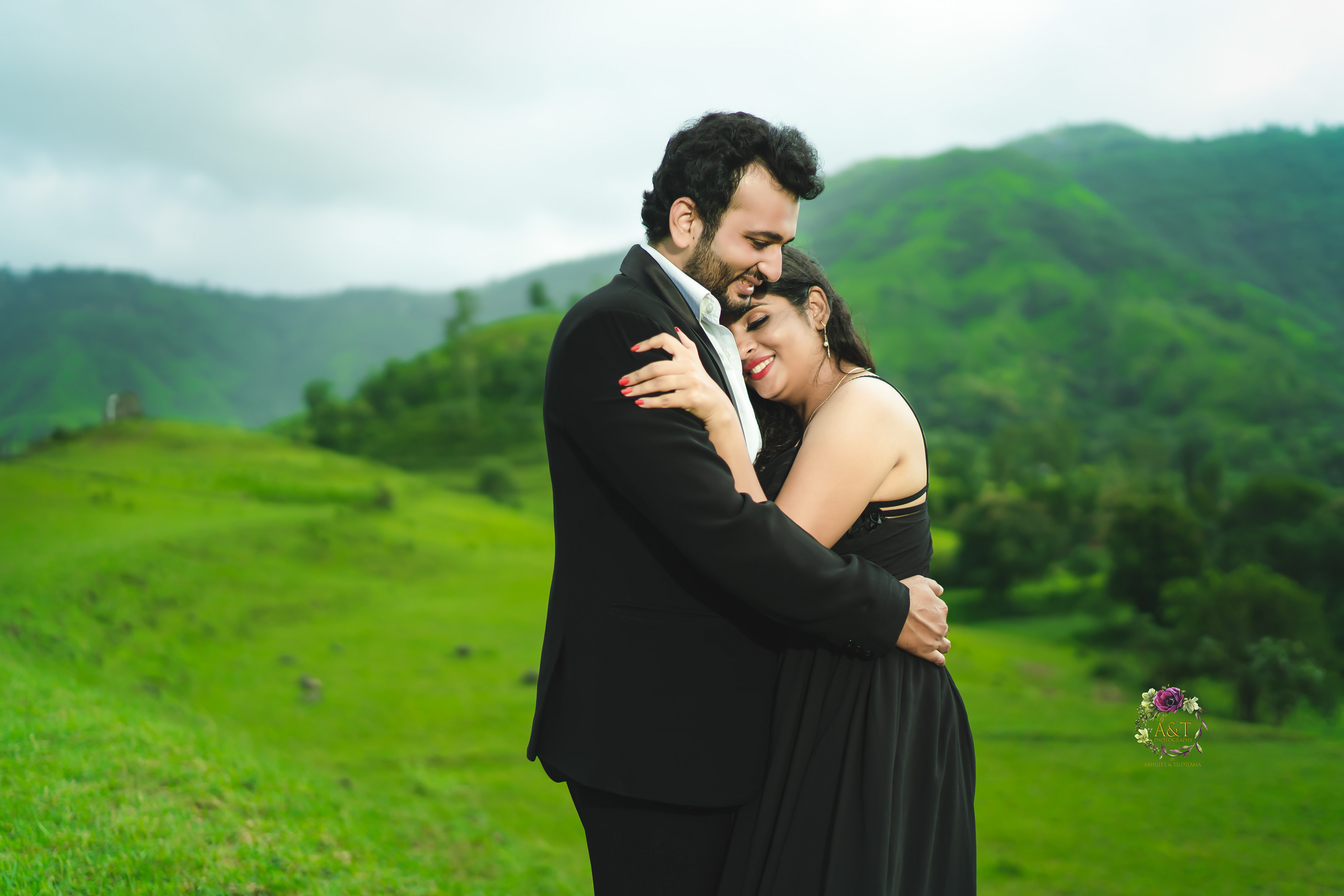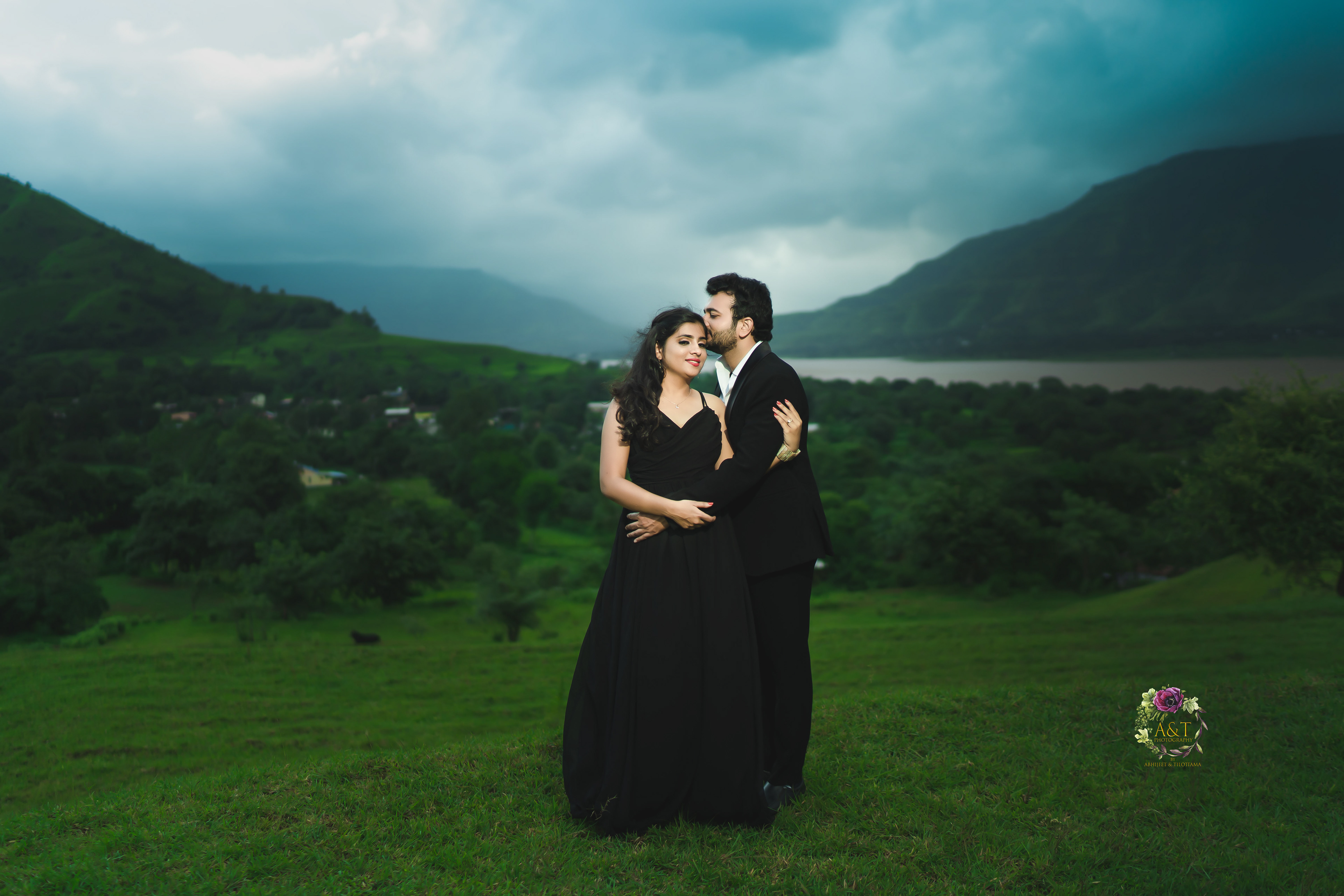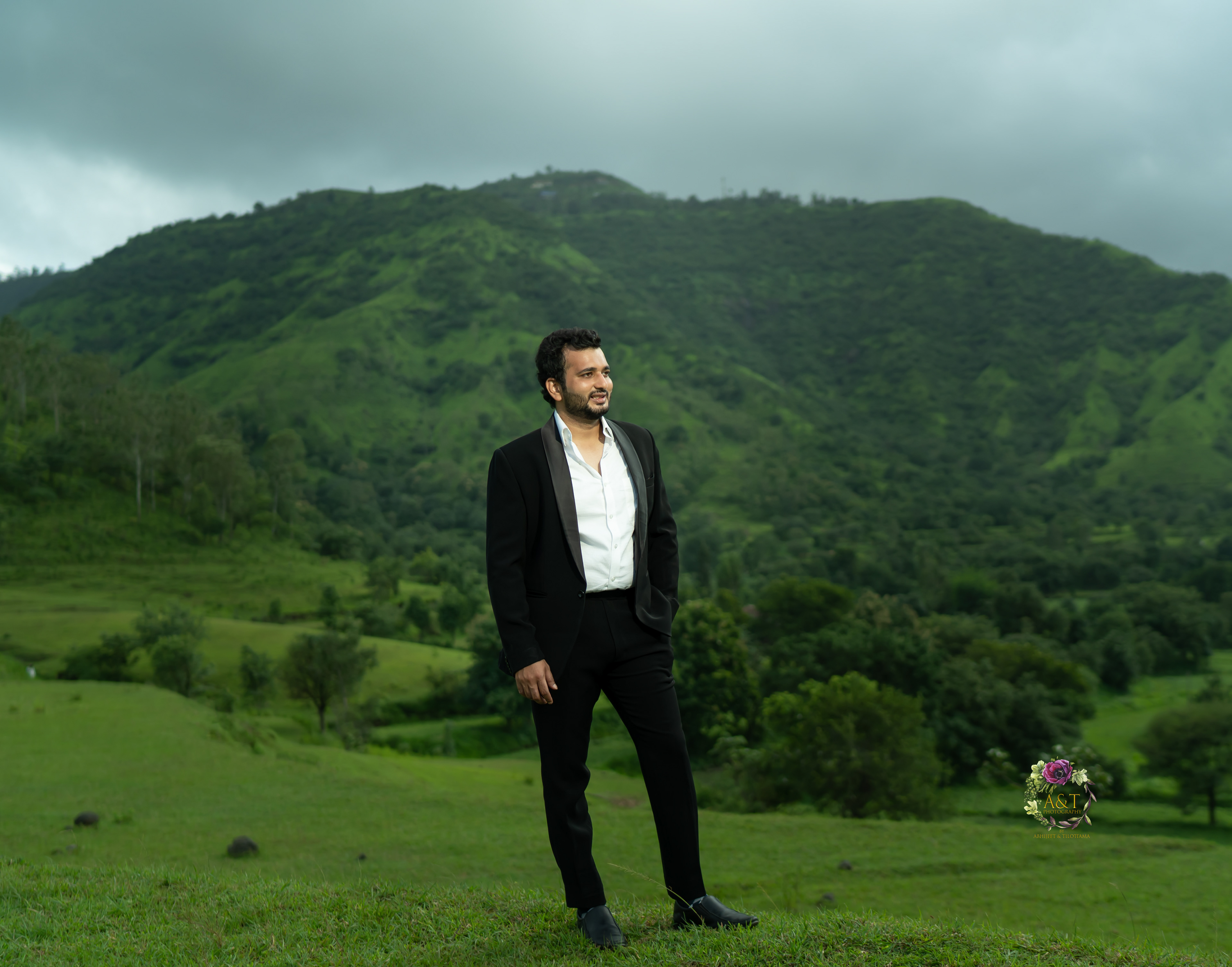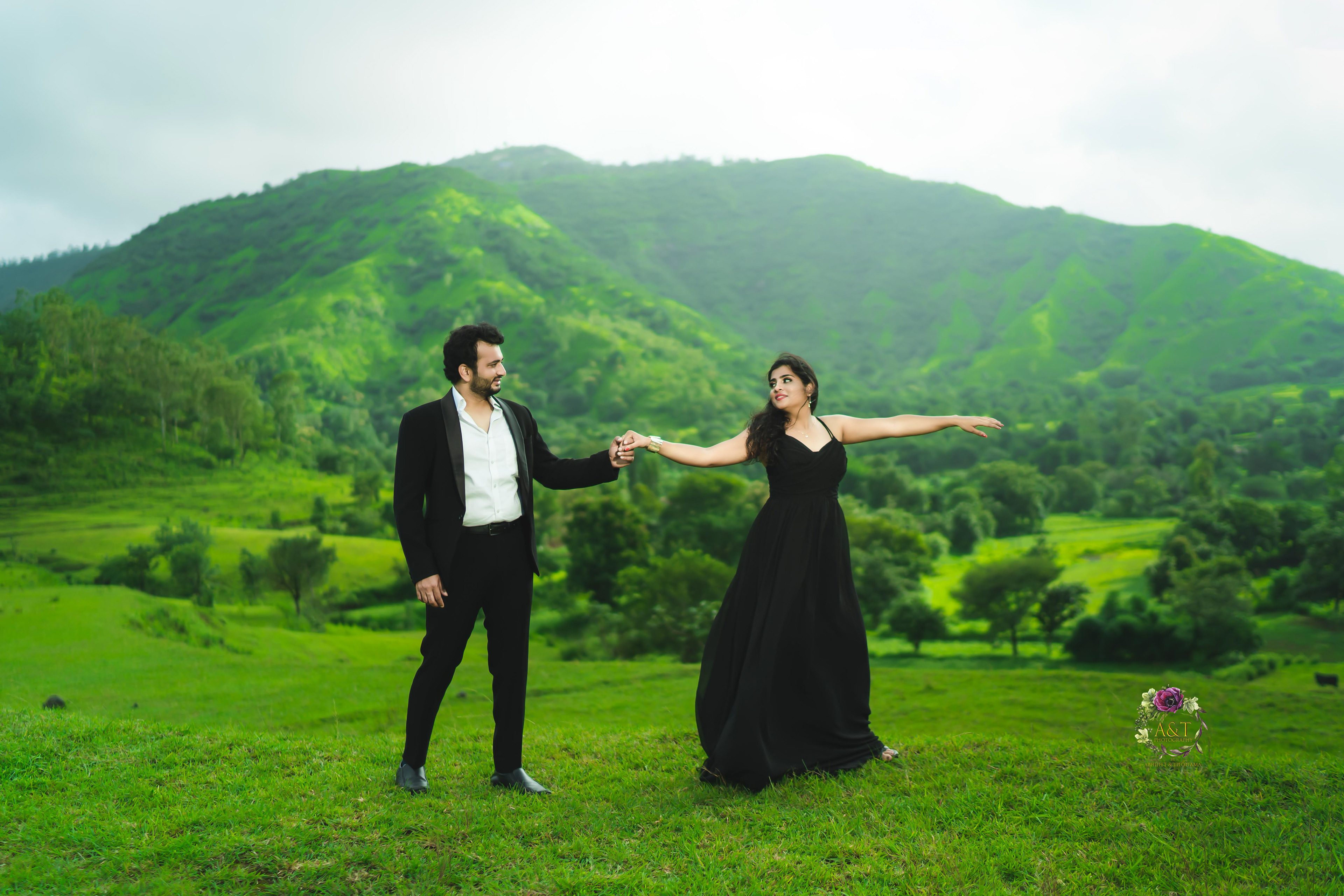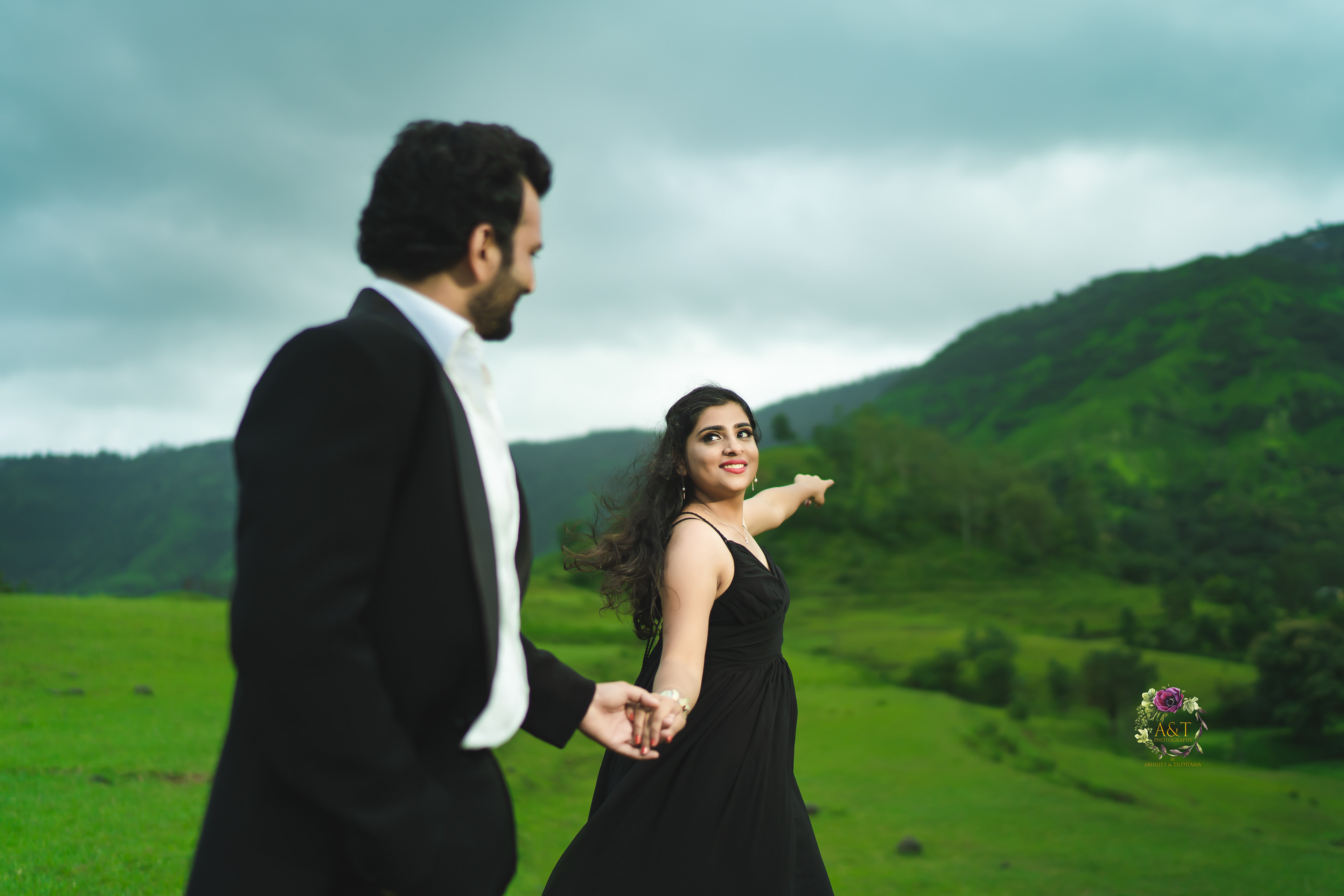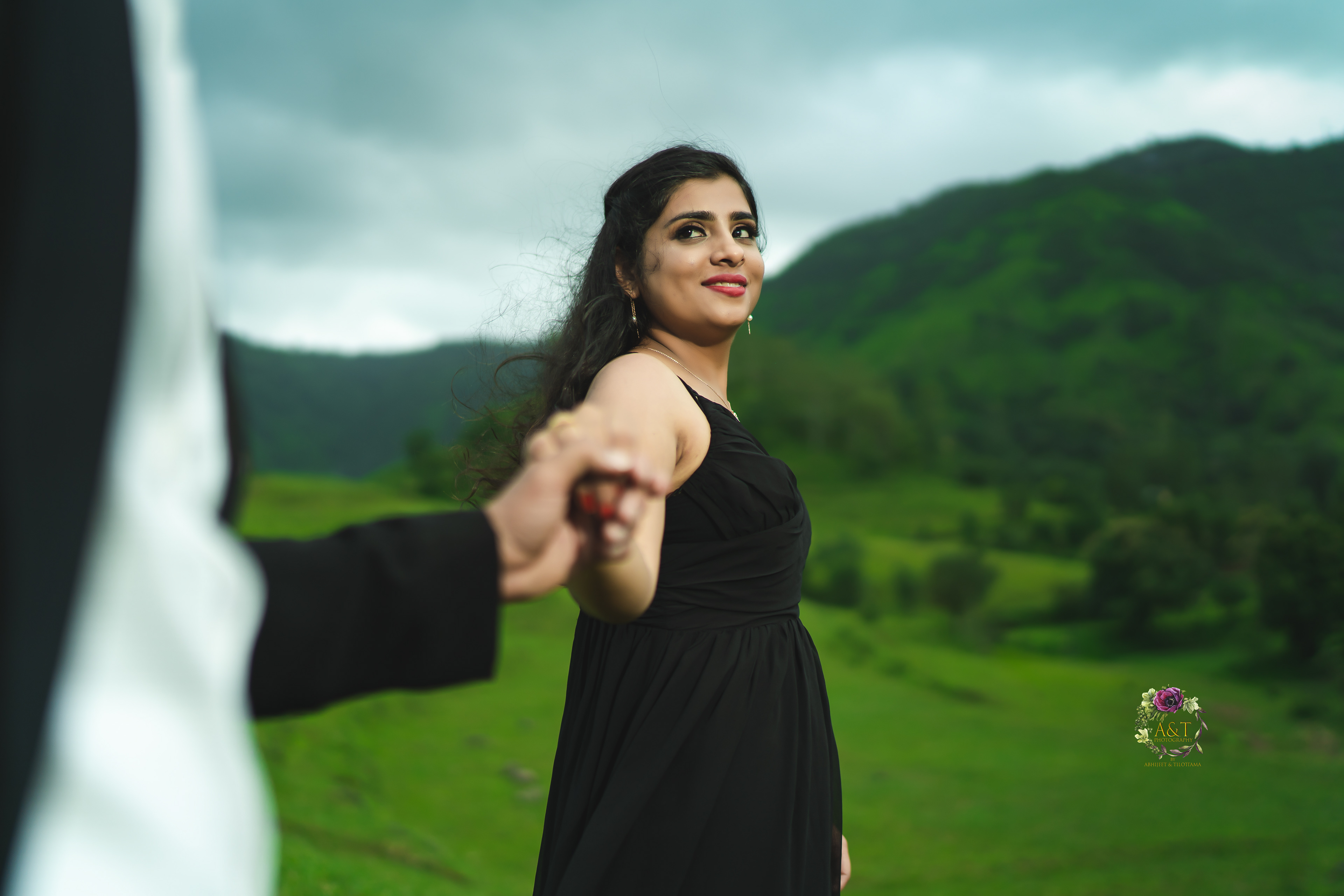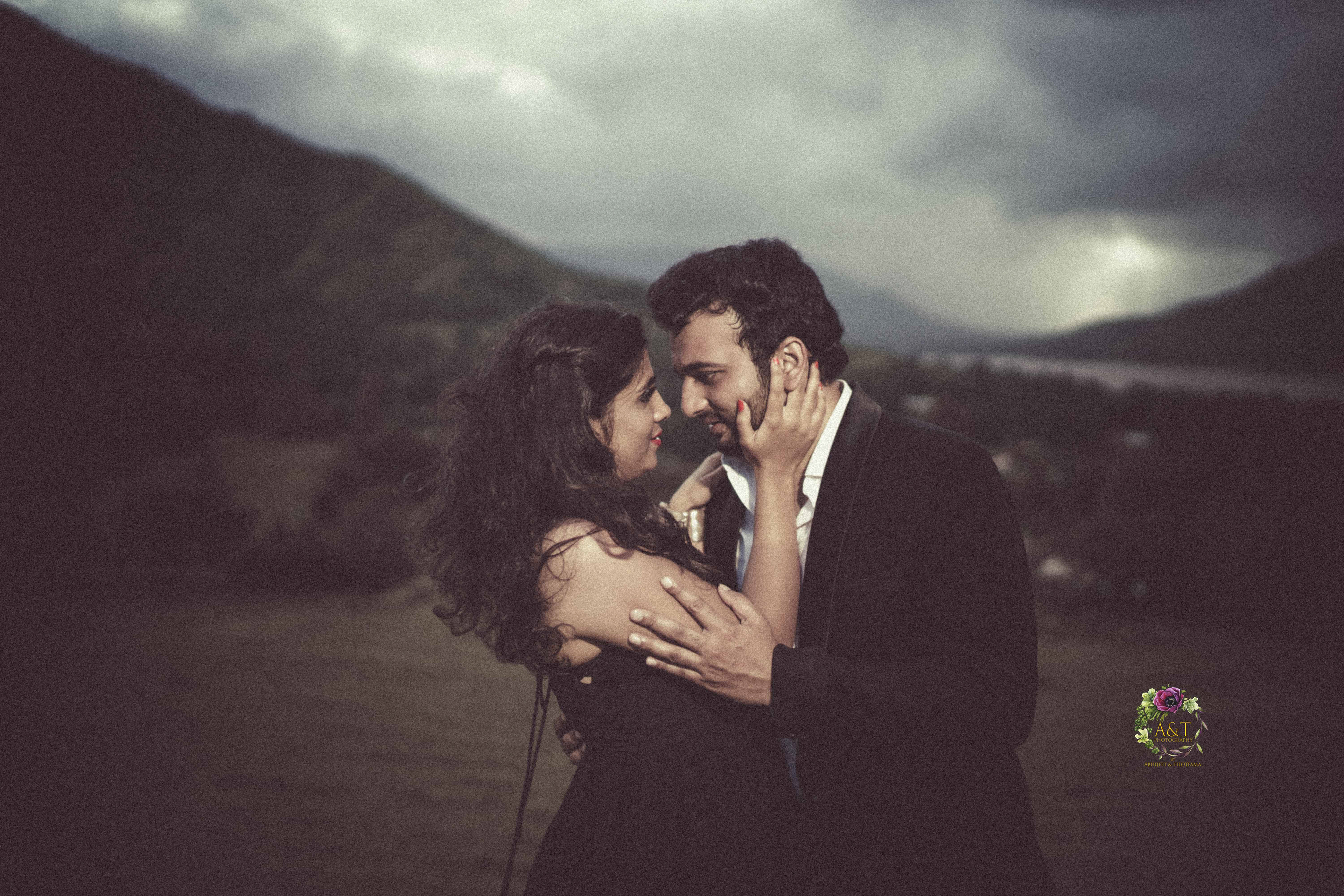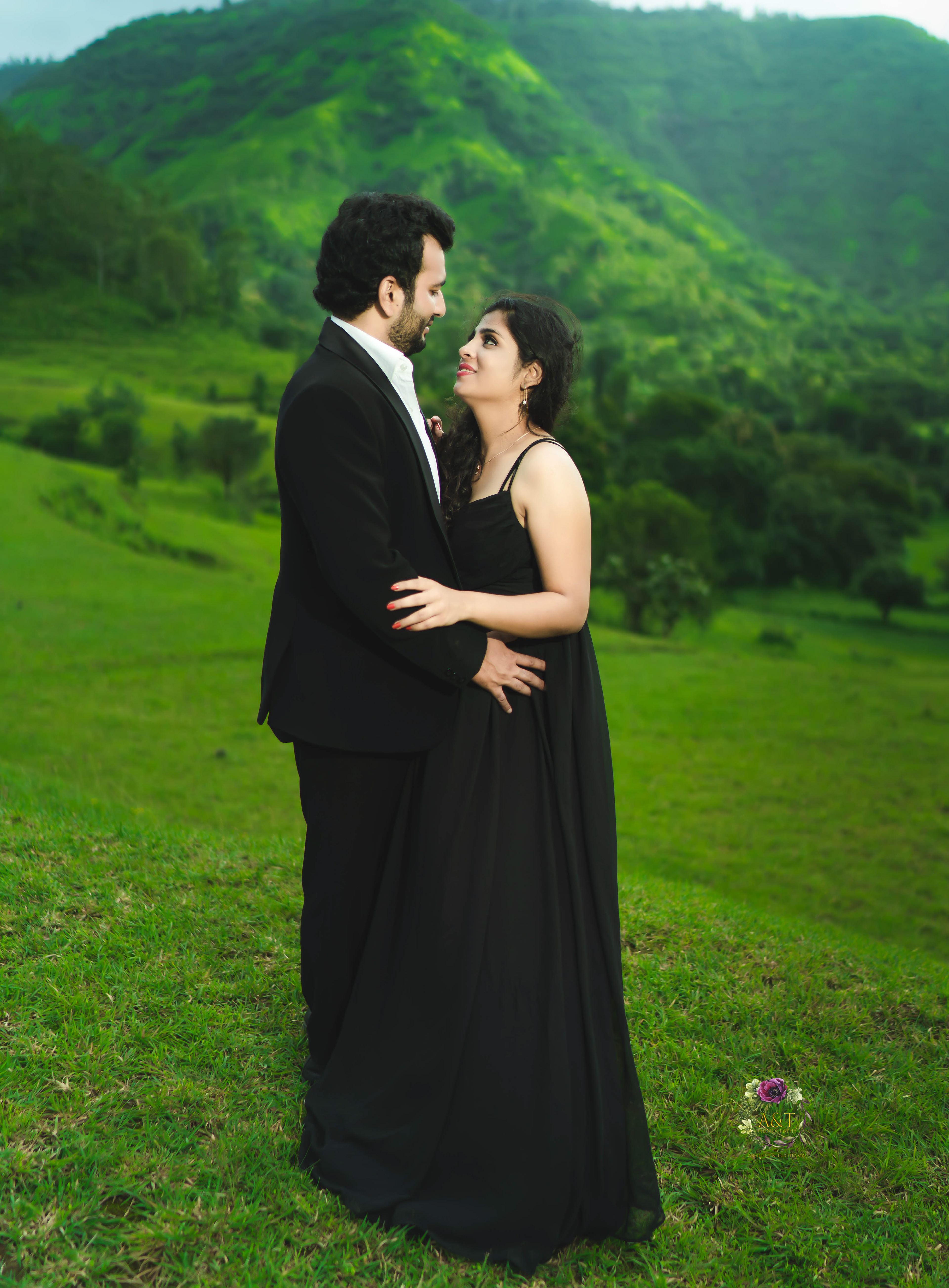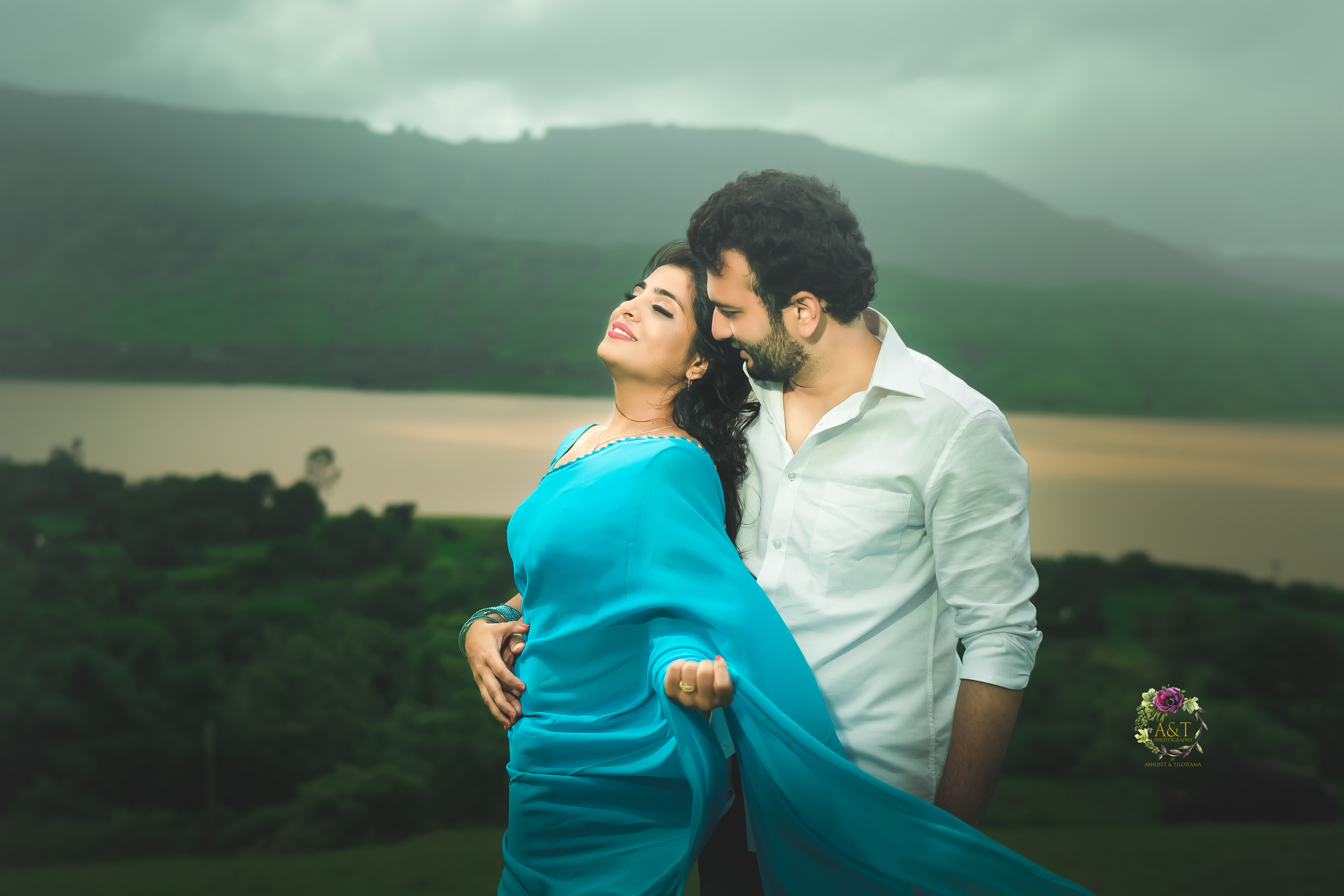 Romantic Pre-wedding Poses from Tejas & Vaibhavi's Shoot at Wai.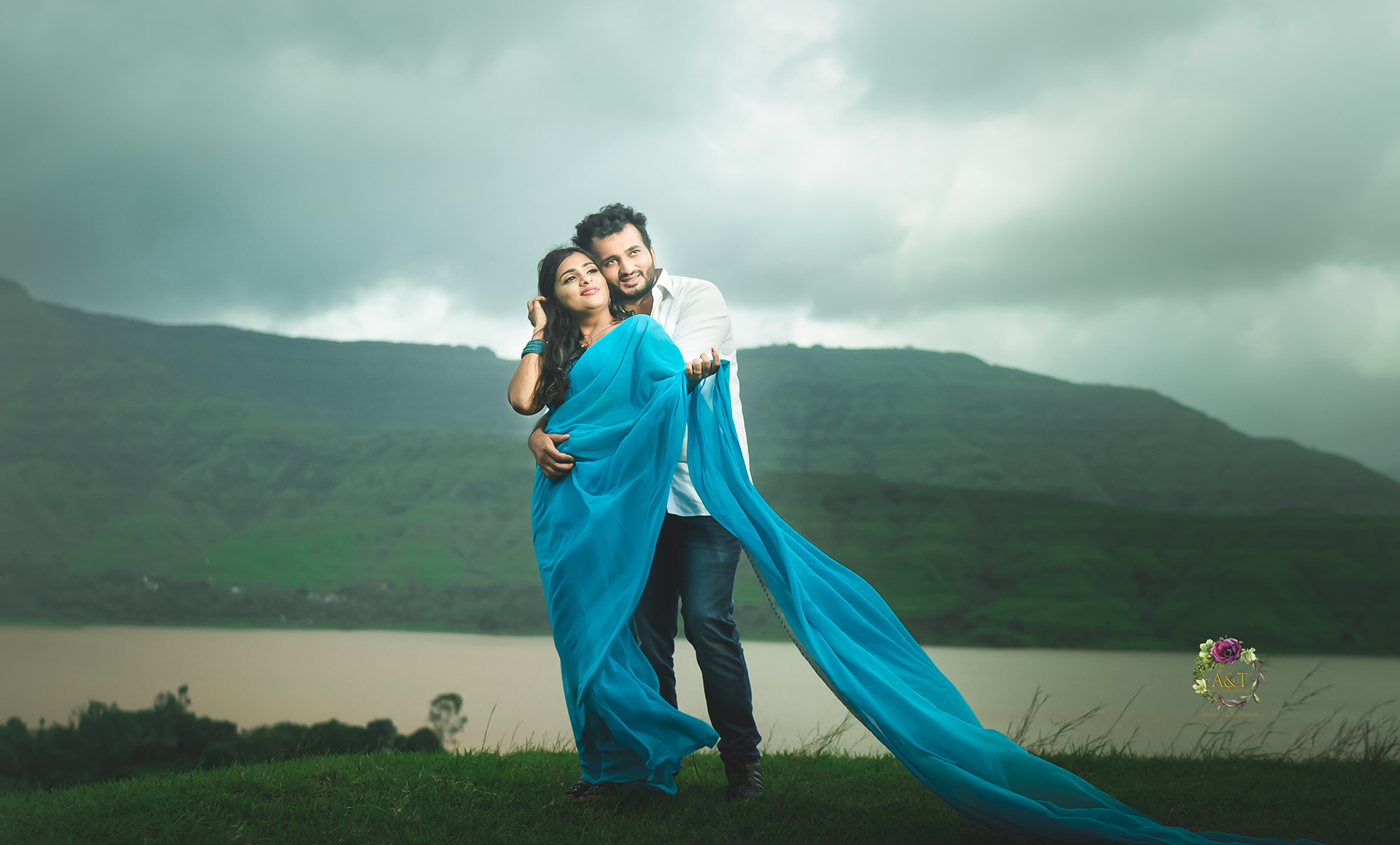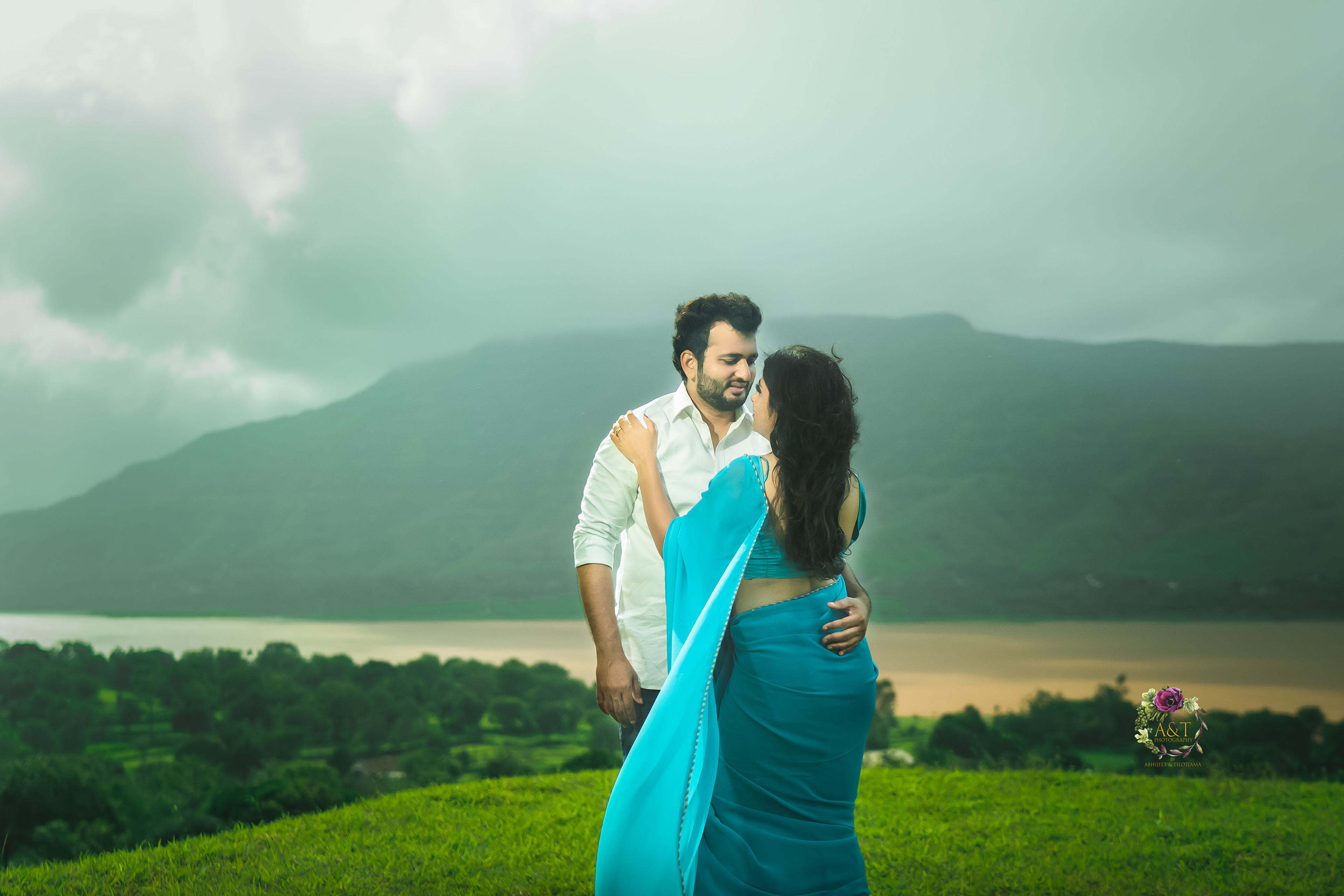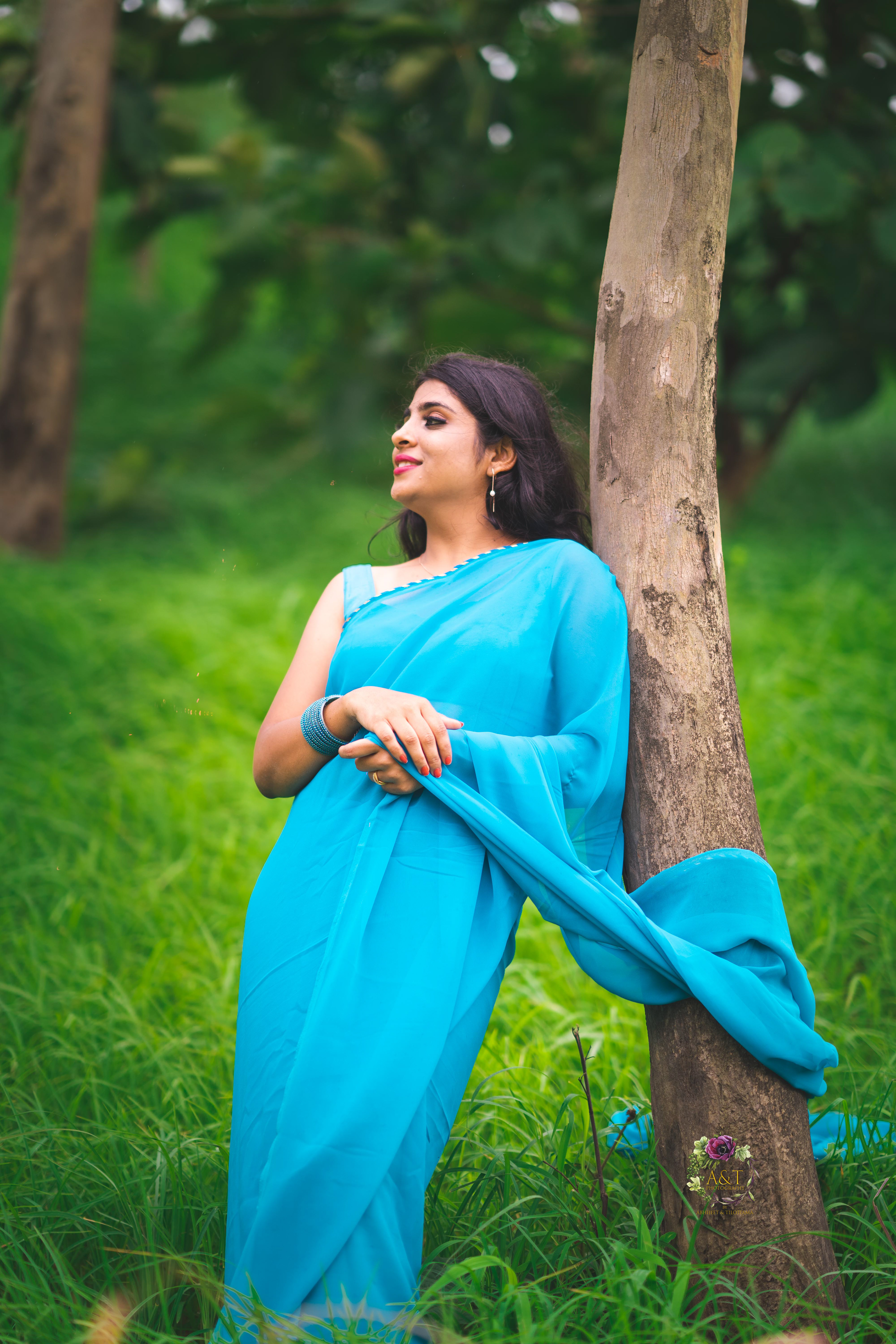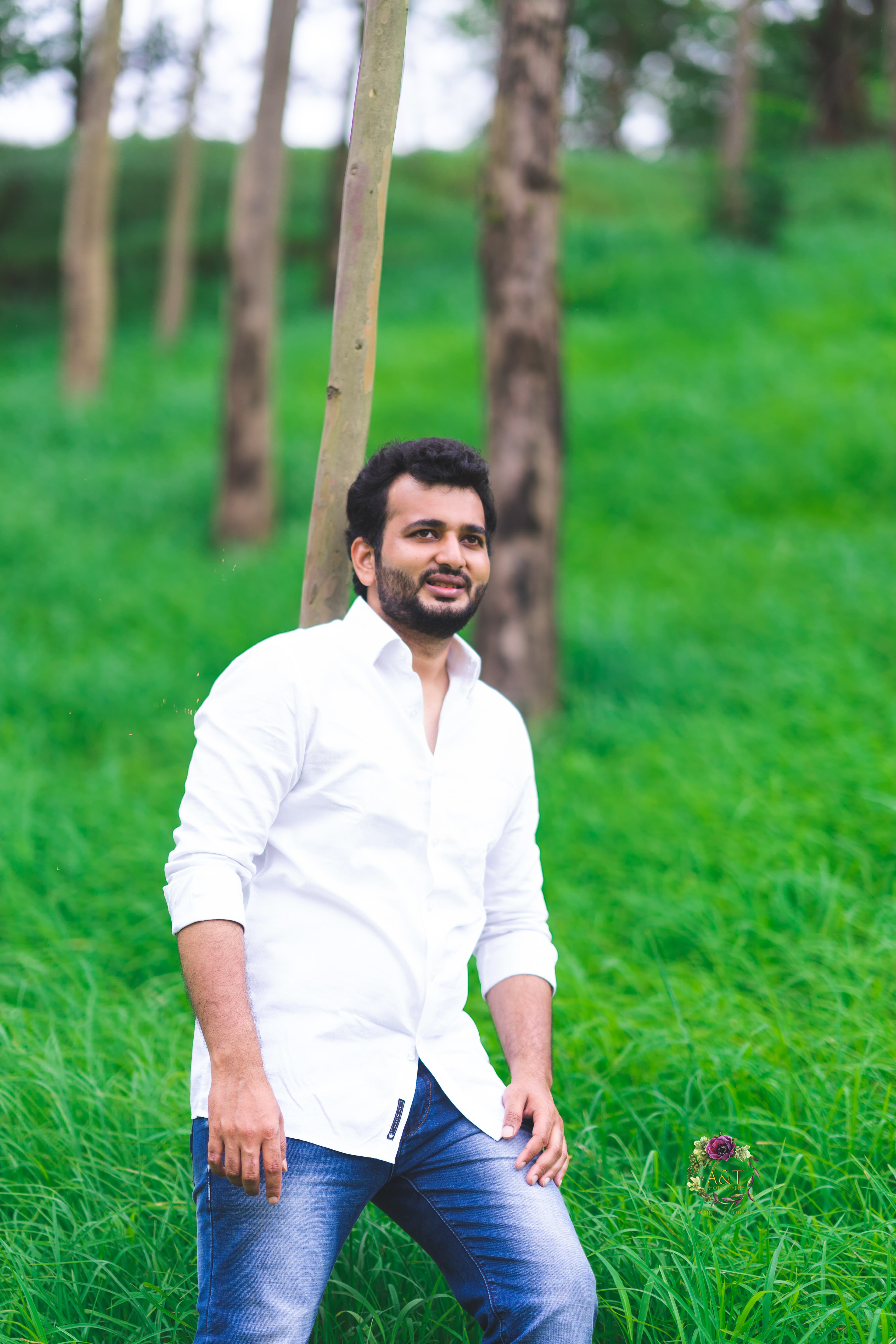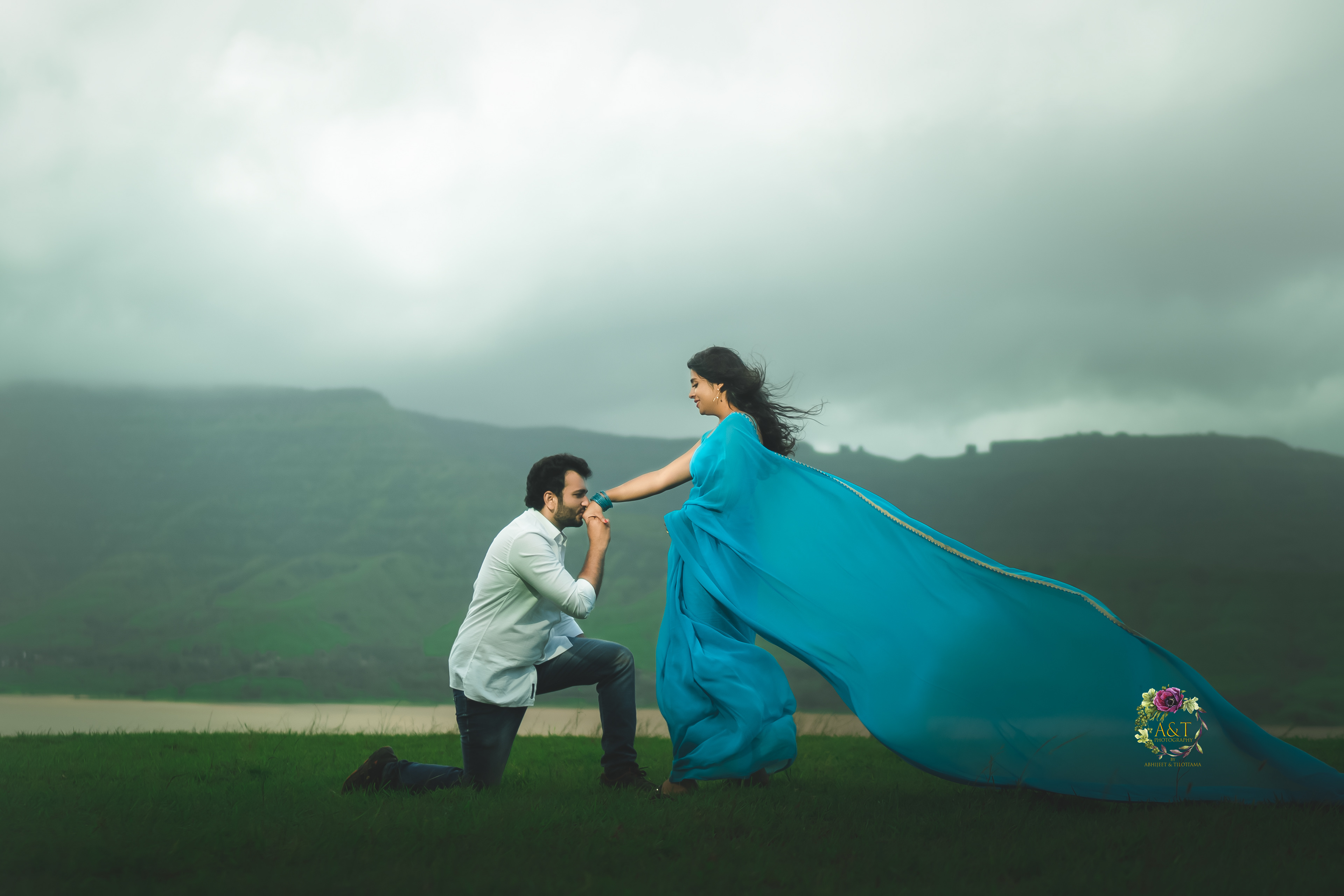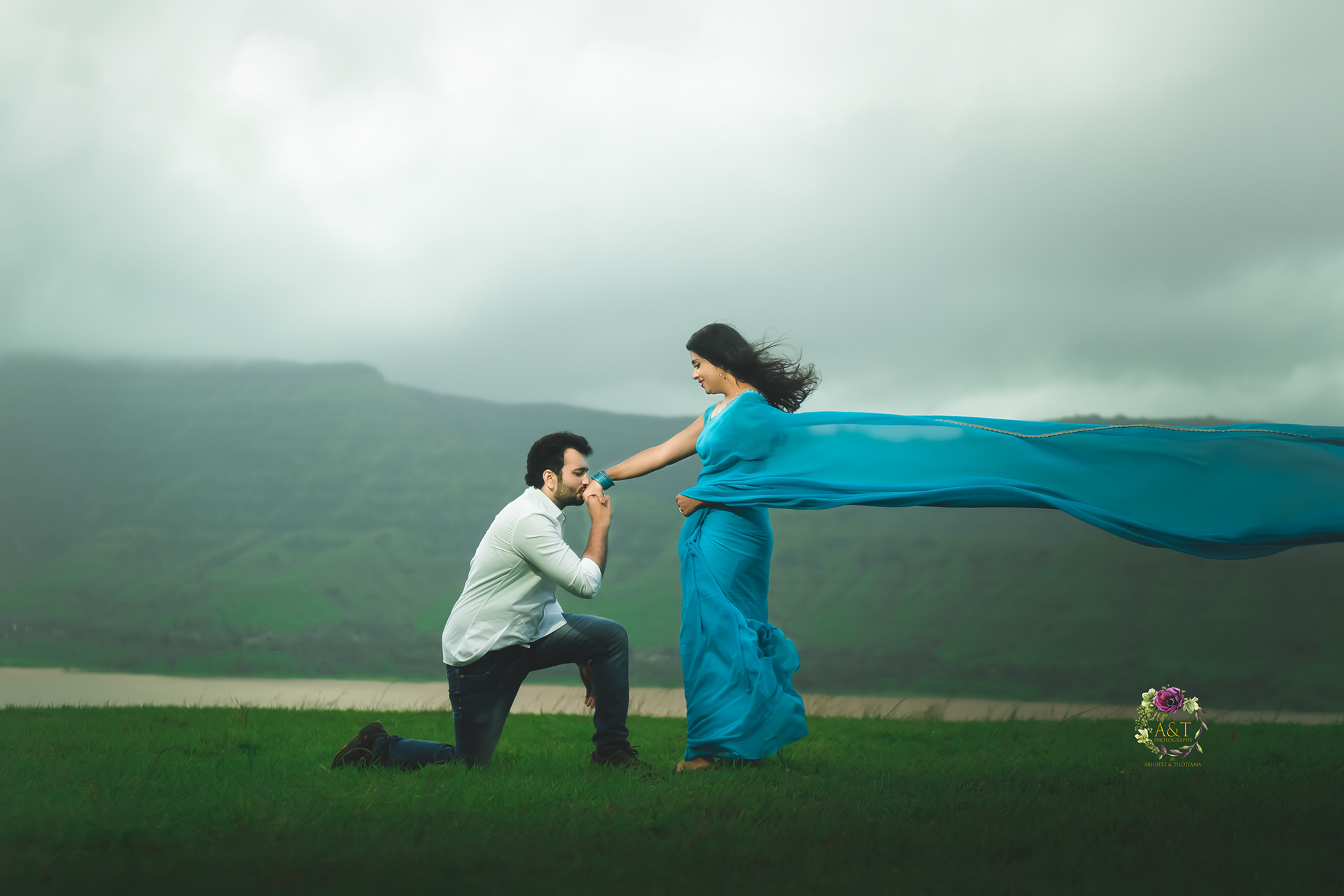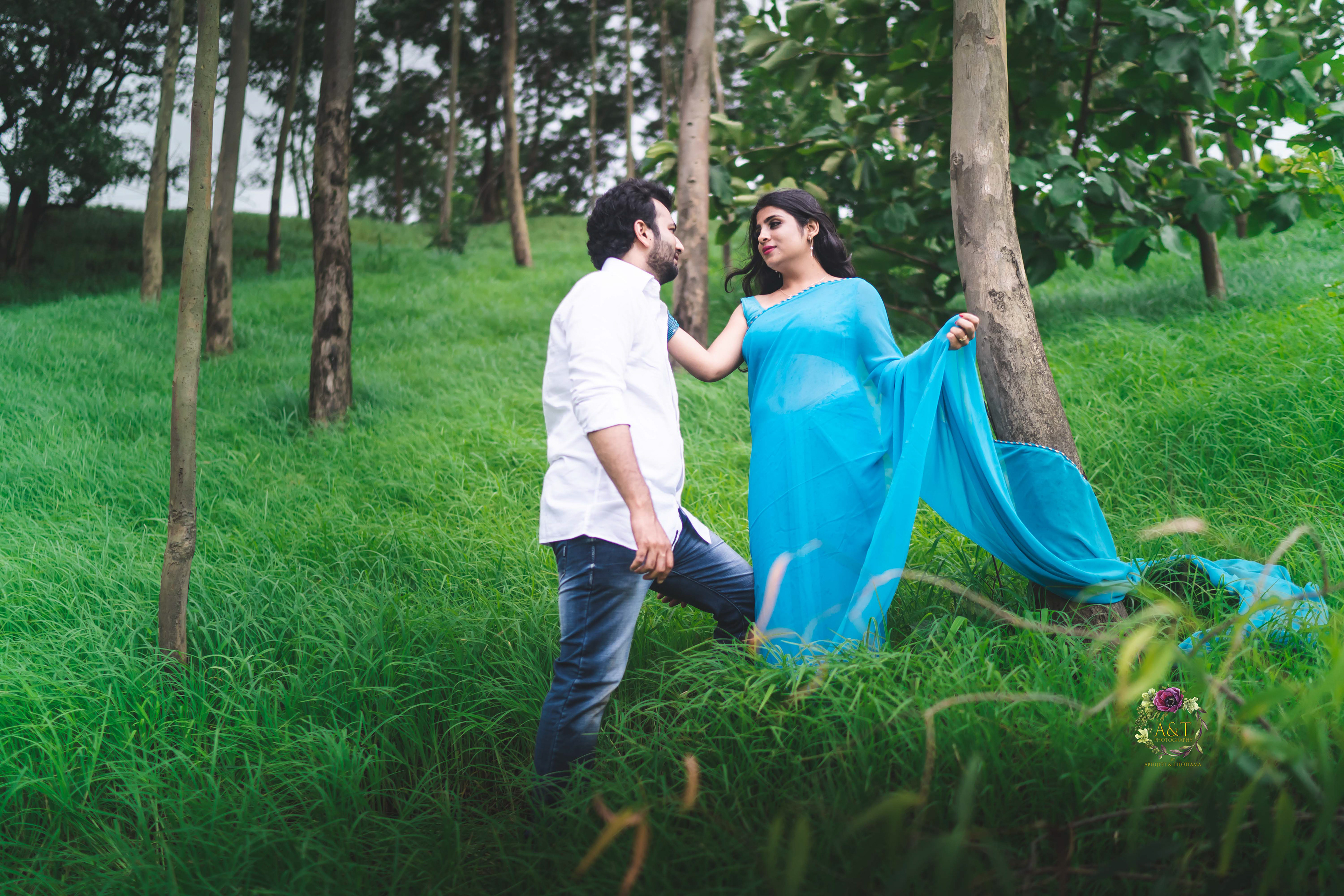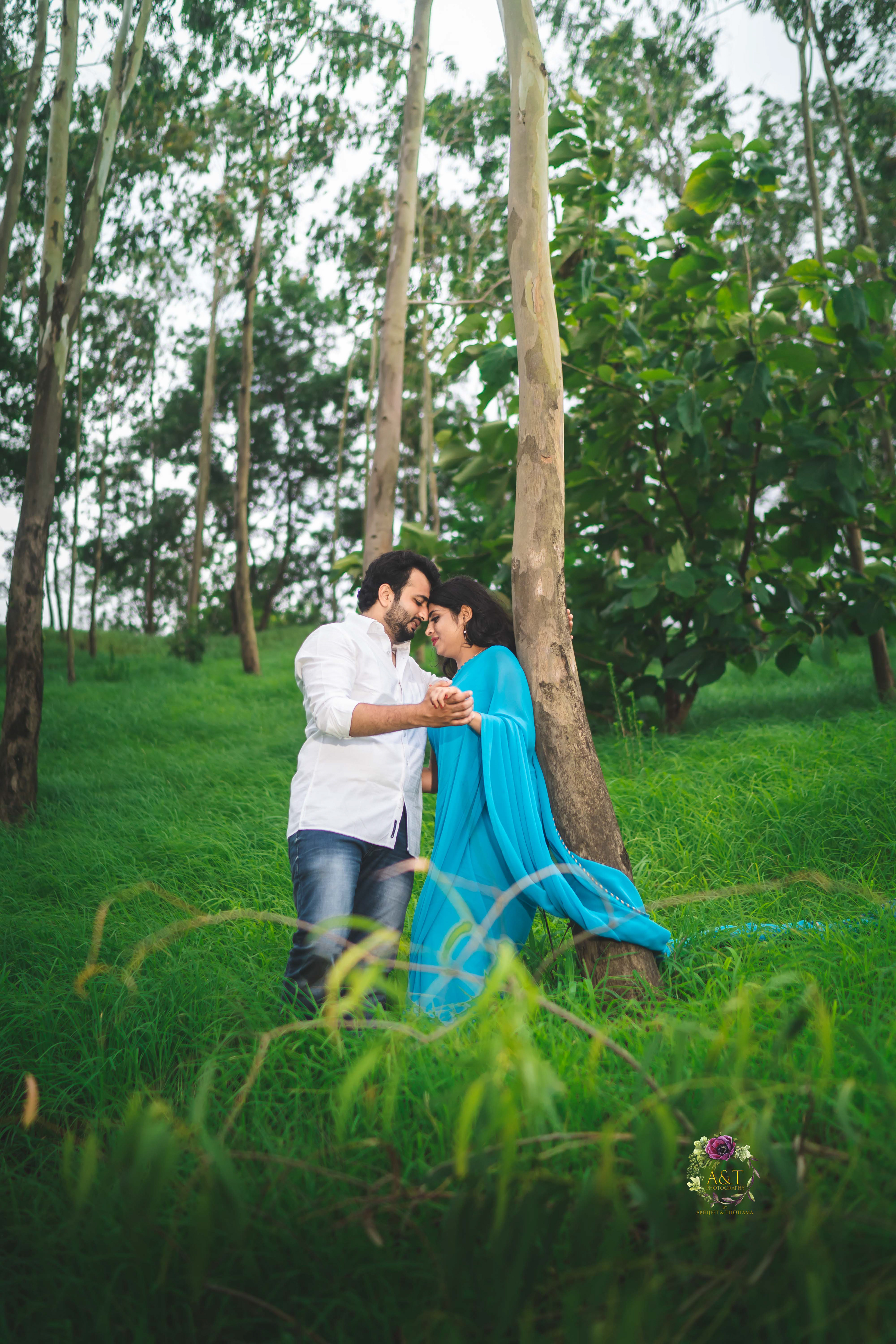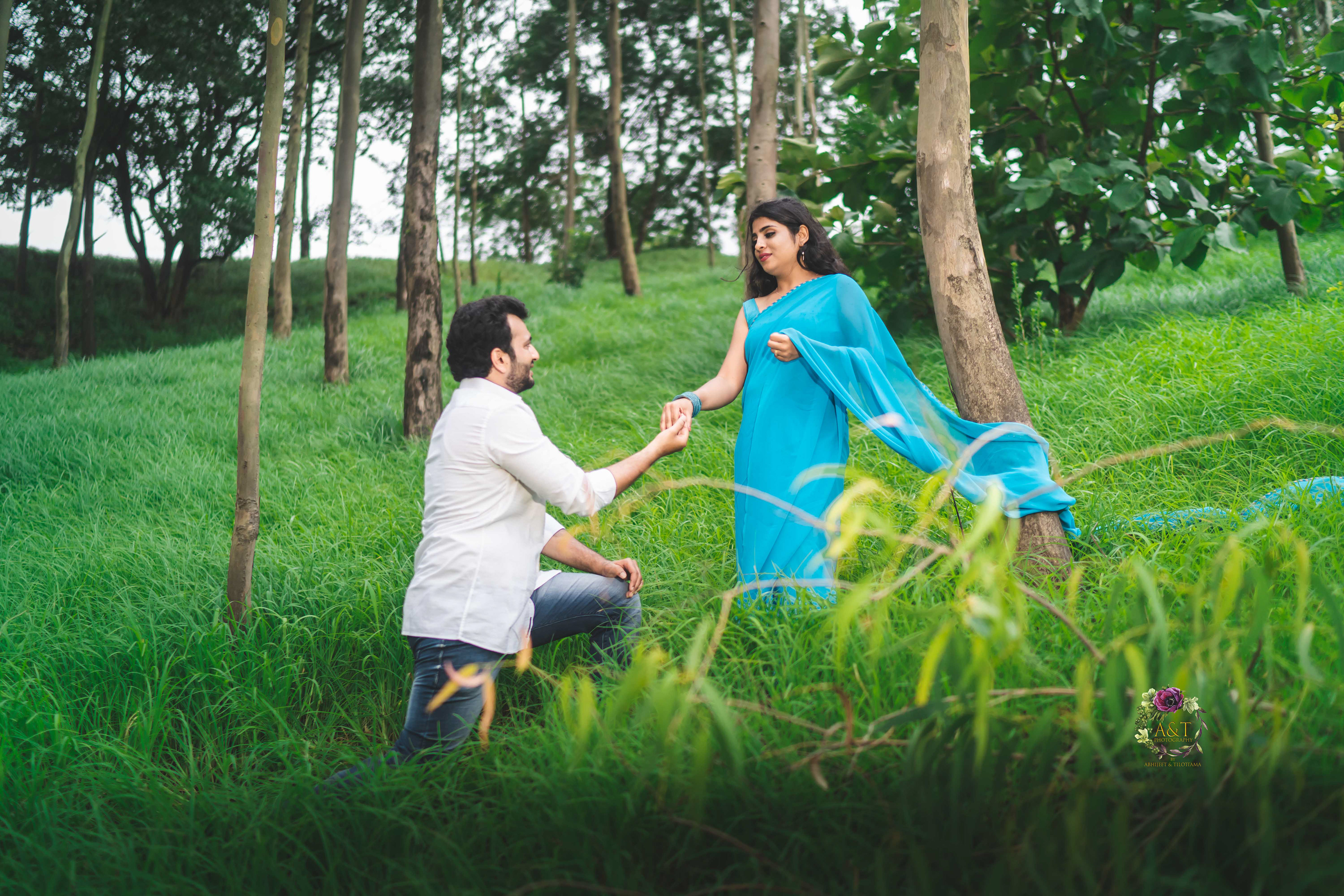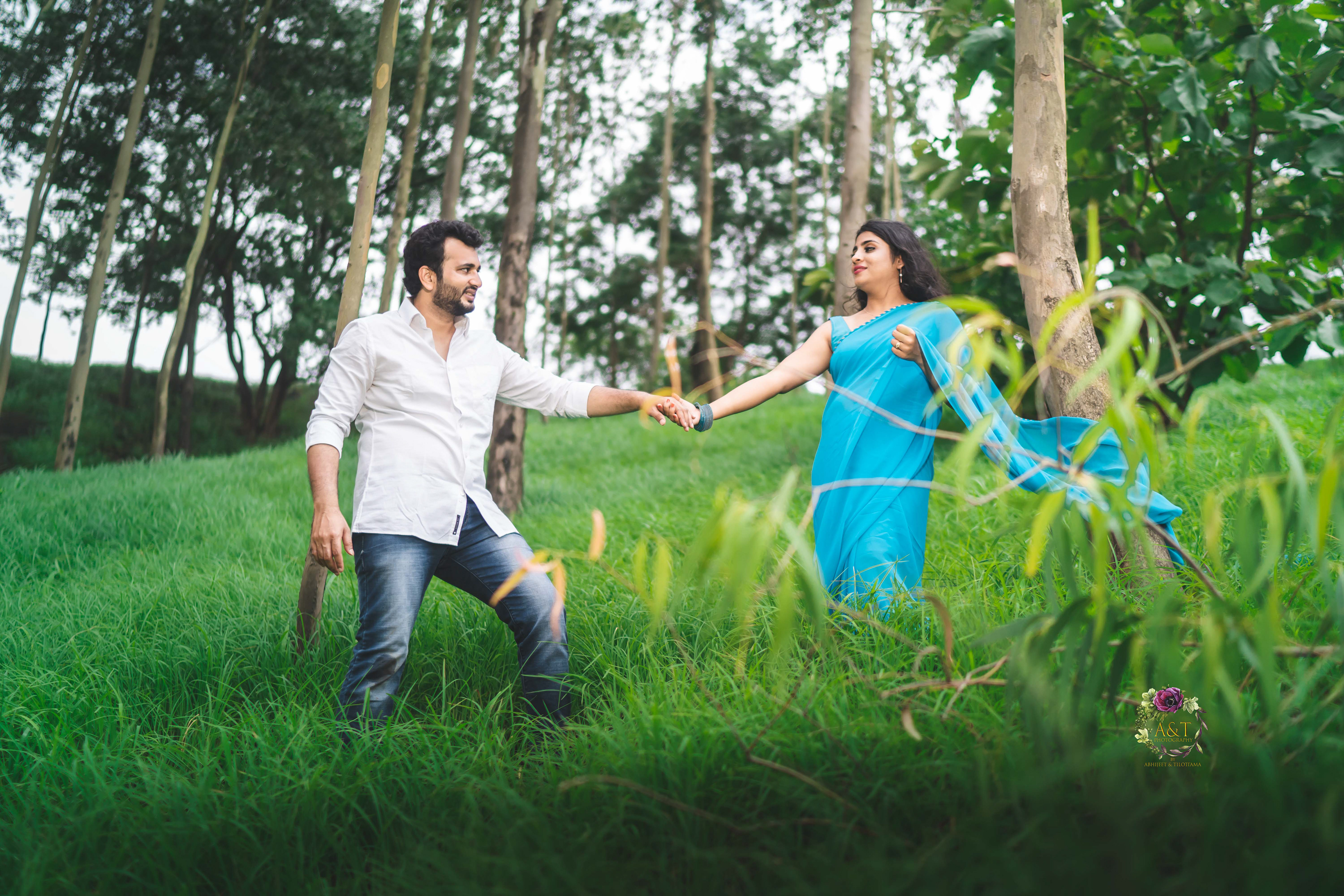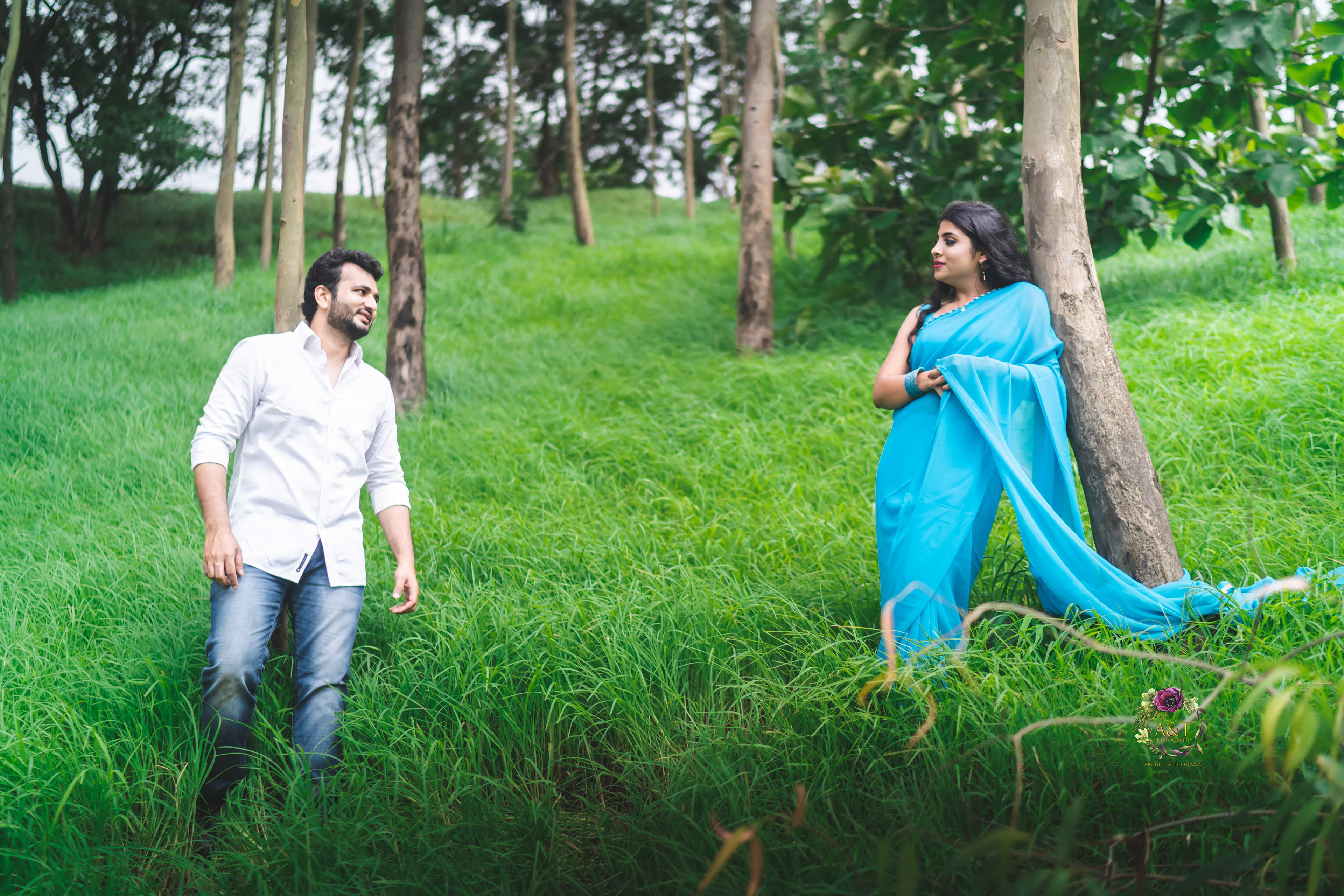 Tags: Prewedding Photographer, Pre-wedding Photographer in Pune, Best Pre-wedding Photographer in Pune, Pre-wedding Locations, Pre-wedding in Mahabaleshwar, Mahabaleshwar Pre-wedding, Pre-wedding themes, pre-wedding poses, Pre-wedding in Panchgani, Pre-wedding in Wai, Luxury Wedding Photographer in Pune