My name is Tilottama. I am Engineer who is proud to be a Photographer/Film maker now.
Every journey has a beginning, and mine commenced with a simple click of a camera. From that moment, I was captivated by the power of photography to immortalize emotions and weave stories that transcend time. What started as a fascination soon turned into an insatiable passion, and there was no turning back.
At the core of every photograph lies a vision—a glimpse into the heart of the artist behind the lens. As Pune's top wedding photographer, I take great pride in my ability to see beyond the ordinary. Each couple is a masterpiece waiting to be unveiled, and it is my privilege to paint their love story with light, colors, and emotions.
Weddings are not just events; they are the culmination of dreams and aspirations. My purpose as a wedding photographer is to capture the very essence of love, weaving each moment into an unforgettable tapestry of memories. From the tender glances to the boisterous laughter, it is in these little details that I find the true magic of love.
Behind every accomplished photographer lies an unending journey of learning and growth. As Pune's top wedding photographer, I have honed my skills through years of practice, workshops, and an unwavering commitment to improvement. Every wedding is an opportunity to evolve, to challenge my creativity, and to bring something unique to the table.
Being an engineer by education has instilled in me the discipline of precision, and I carry this attribute into my photography. Each shot is meticulously planned, ensuring that every frame is a work of art. The technicality of photography is the backbone, but it is the artist's heart that breathes life into the images.
A photograph is more than just an image; it is an emotion frozen in time. I believe that the key to capturing these emotions lies in forging a genuine connection with the couples I photograph. Beyond being just a photographer, I am a friend, a confidant, and someone who truly cares about the love story unfolding before my lens.
Pune is a city that embraces a rich tapestry of cultures and traditions. As a wedding photographer, I am blessed to witness weddings that are a fusion of modernity and heritage. From the grand celebrations to the intimate gatherings, each wedding is a testament to the vibrant spirit of Pune and its people.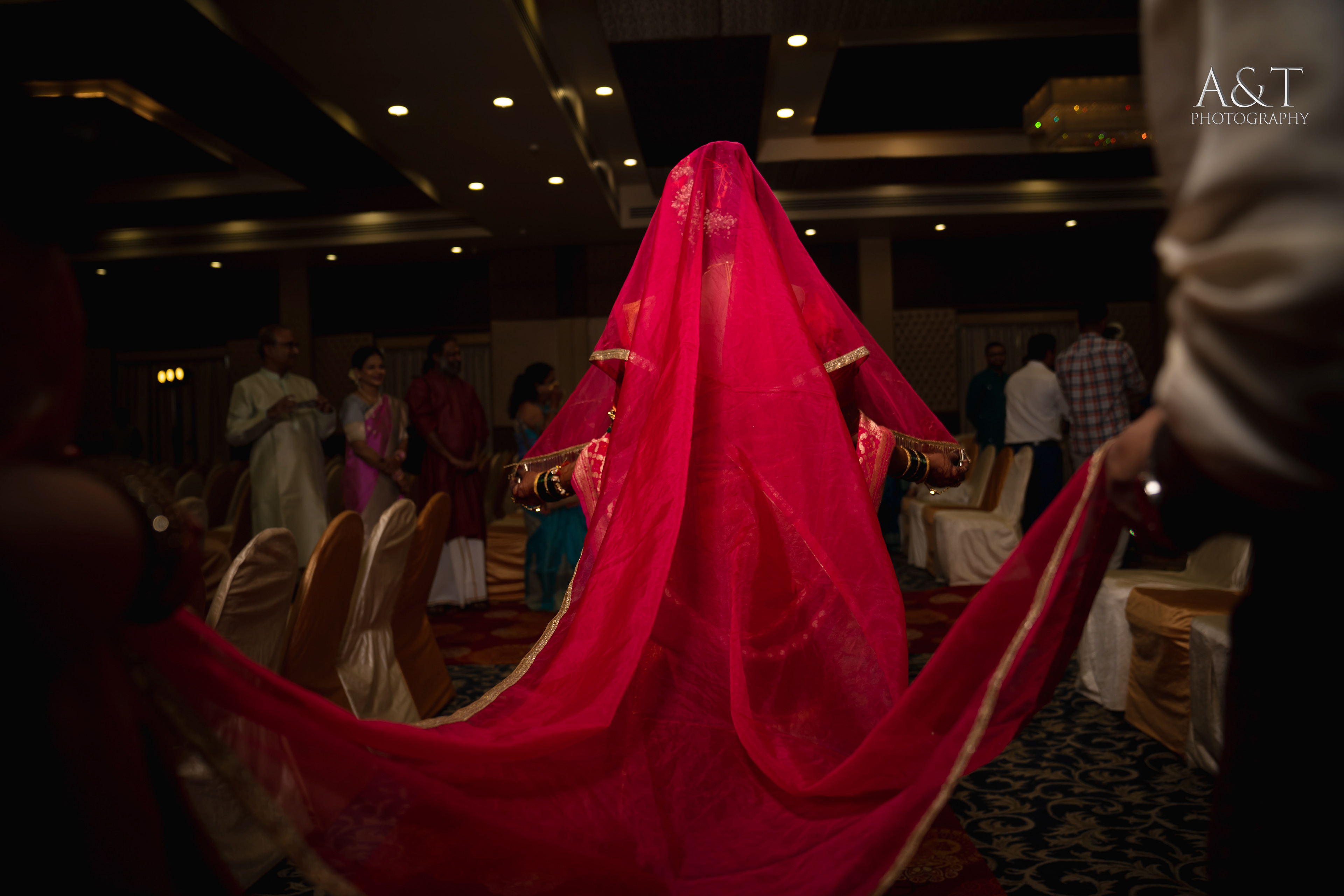 To be considered Pune's top wedding photographer is an honor that humbles me. It is a testament of the trust bestowed upon me by couples who allow me to be a part of their most special day. My promise is to deliver not just photographs but a treasure trove of memories that will be cherished for generations.
Join Me in Creating Timeless Memories
As we reach the end of this journey "Behind the Lens," I extend an invitation to you. Together, let us embark on a new chapter of your love story, where each moment will be preserved, cherished, and celebrated for years to come. If you are seeking a wedding photographer who is not just skilled but passionate, one who will create a connection and capture the essence of your love, then I eagerly await the opportunity to be a part of your journey.
With love and artistry,
Tilottama
Pune's Top Wedding Photographer
To Connect With Me Click Here!