Every Couples dream is to have a wedding full of love, laughter and joy. As a wedding photographer in Pune, I have had the incredible honor of capturing these unforgettable moments for countless couples. Each wedding is a unique story, and my passion lies in preserving these cherished memories through the art of photography. In this article, I will take you on a journey behind the lens and share what it means to be the best wedding photographer in Pune.
As a wedding photographer, my primary objective is to capture the true essence of love in each frame. I believe that every couple has a unique love story to tell, and my approach is to understand their personalities, emotions, and the love that binds them together. By doing so, I ensure that every photograph reflects the genuine connection they share, making the images timeless and emotionally resonant.
Every couple's journey to their wedding day is a tale worth telling. From the excitement of the proposal to the nervousness of the first meeting, each chapter has its charm. As a storyteller, I take the time to know my couples, to unravel the chapters that led them to this very moment. Through my lens, I paint their love story with light and shadows, laughter and tears, creating a narrative that they can relive time and again.
In modern day wedding photography, we are basically story tellers of love, laughter and joy. Each photograph of the special day of couple should reflect a story. As a wedding photographer I am very creative towards understanding the perspective of client and reflect their personality in the pictures so that after years they will cherish these moments in form of storytelling.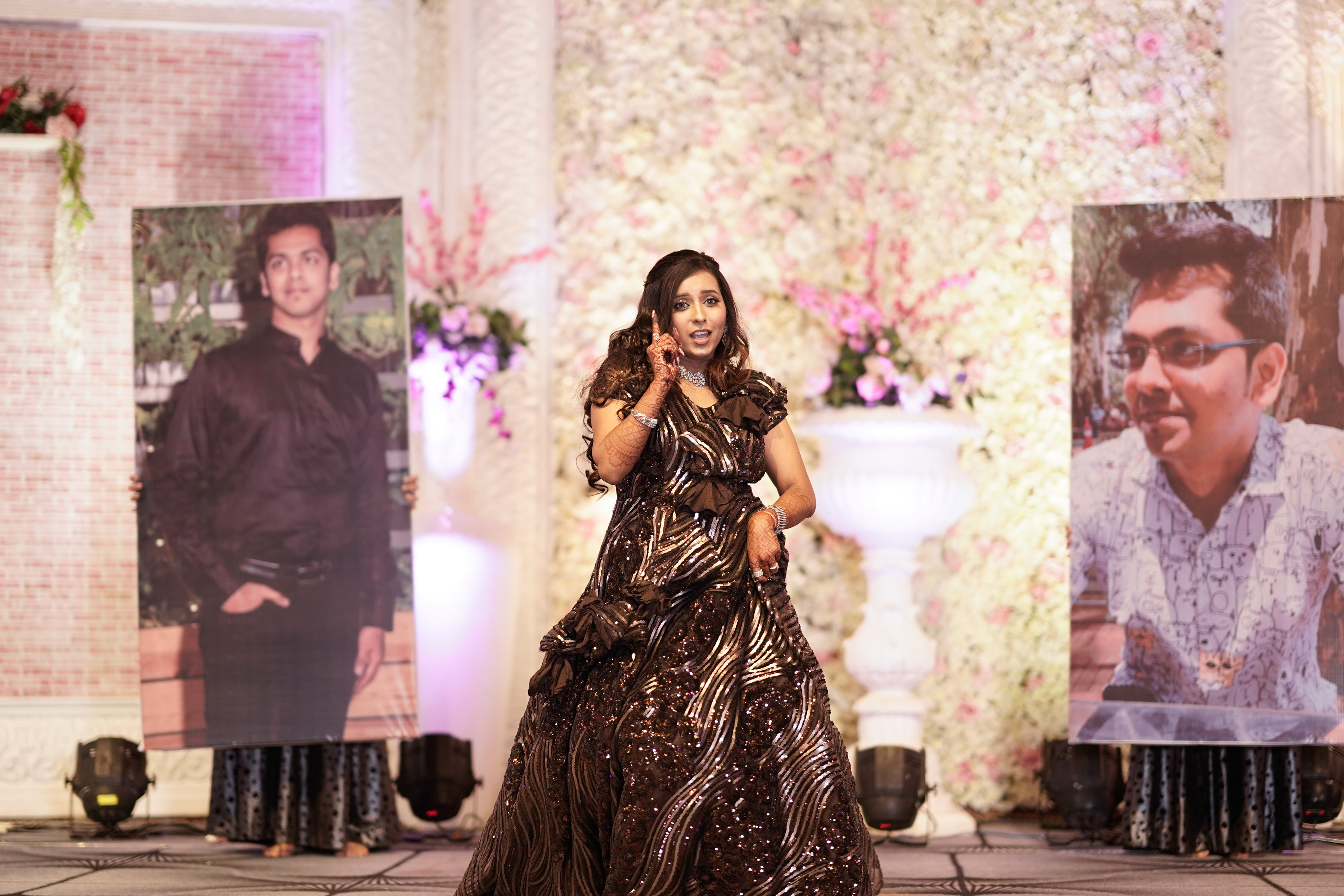 The beauty of candid photography lies in its rawness, its ability to capture emotions in their most authentic form. As I stealthily move through the wedding day, I become a silent observer, waiting for that perfect moment when love dances in their eyes, laughter fills the air, and tears of joy are shed.
These are the moments that bring soul to my photographs, for they speak volumes without uttering a single word. Candid wedding photography is the key of any wedding and as a best wedding photographer in Pune we are master of that. Candid wedding photography is bundle of all emotions in a wedding. Laughter with friends, and heartfelt exchanges between family members, some tears some emotional moments are key candid highlights of wedding and they must be captured.   These candid shots add a natural and spontaneous touch to the overall wedding album, making it more genuine and heartfelt.
As a seasoned wedding photographer, I am well-versed in the diverse customs and traditions of Pune's weddings. I pay keen attention to every detail, ensuring that no precious moment is left undocumented, and each tradition is honored through imagery.
Being a part of a couple's wedding day is an immense responsibility, and it is crucial to establish a strong bond of trust and understanding with them. I take the time to communicate and collaborate with my clients, ensuring that I understand their preferences, vision, and expectations. This partnership enables me to deliver a personalized and exceptional wedding photography experience.
In a world of perfectly curated plans, the beauty often lies in the unexpected. Weddings are no exception, as they have a way of presenting us with beautiful surprises. Raindrops may fall, and laughter may erupt during heartfelt speeches. Instead of fretting over the unforeseen, I embrace these moments, for they are the genuine ingredients that spice up the love story. As the best wedding photographer in Pune, I've learned to dance with spontaneity and turn the unexpected into breathtaking memories.
Being a wedding photographer is not just a job; it's a profound connection of hearts. I am not a mere stranger with a camera; I am a friend, a confidant, and a silent supporter during those jittery moments. It's my ability to connect with couples that allows them to be their true selves, unguarded and unapologetically in love. This connection is the secret ingredient that infuses life into each photograph.
My journey as a wedding photographer in Pune has been nothing short of extraordinary. I have been entrusted with the immense responsibility of capturing love in all its brilliance. Every click of my camera is a testament to the love that binds souls together, and it is this love that fuels my passion each day.
To all the beautiful souls who have allowed me to be a part of their love stories, thank you for sharing your hearts with me. You are the reason I can call myself the best wedding photographer in Pune. As I continue on this journey, I eagerly await the next love story that will unfold before my lens, leaving behind a trail of unforgettable moments.
As the best wedding photographer in Pune, my goal is not only to capture beautiful images but to create a treasure trove of memories that couples can cherish for a lifetime. Through a combination of storytelling, candid moments, and artistic flair, I strive to go above and beyond in preserving the magic of their special day. Whether it's a traditional wedding, a destination celebration, or an intimate elopement, I am committed to providing couples with the finest wedding photography experience in Pune.