1. Romance:
One timeless theme for a pre-wedding photoshoot is classic romance. Romantic couple photos are always timeless and favourites of couples. We can Embrace the elegance and beauty of this theme by capturing the couple in a dreamy and romantic setting. Think picturesque, lakes, gardens,, waterfalls, vintage architecture, or scenic landscapes as backdrops. Suggest couple to dress in formal attire or don elegant, flowing gowns. Incorporate soft, natural lighting and intimate poses to evoke a sense of romance and eternal love.
2. Fairytale Enchantment:
As a pre-wedding photographer I love to transform the couple's pre-wedding photoshoot into a fairytale-like experience. I always try to choose a picturesque location, such as garden, or enchanted forest, to create a magical ambiance. Also I ask my   couple to dress in enchanting attire, such as flowing gowns and dapper suits. Incorporate elements like sparklers, lanterns, or flower petals to add a touch of whimsy and create ethereal images.
3. Traditional Heritage
Traditional theme prewedding shoots are very appealing and in trends now a days. We are having so many beautiful locations in India such as Rajastan, Hampi in Karanataka and many more for Royal theme.
3. Fun and Playful:
As a pre-wedding photographer I always try to make some different images using multiple themes and sets for interesting images.. The focus here is to capture different or candid moments of laughter, joy, and genuine connection between the couple.
4. Urban and Modern
As an experienced pre-wedding photographer, I always do in depth discussion with my couples about their choices and likes/dislikes. It helps me to suggest theme different theme such as urban theme. Some of my couples appreciate the modern and urban lifestyle, an urban chic theme can be an excellent choice for them. In this theme we capture the vibrant streets of the city, trendy cafes, or unique architectural structures as backdrops.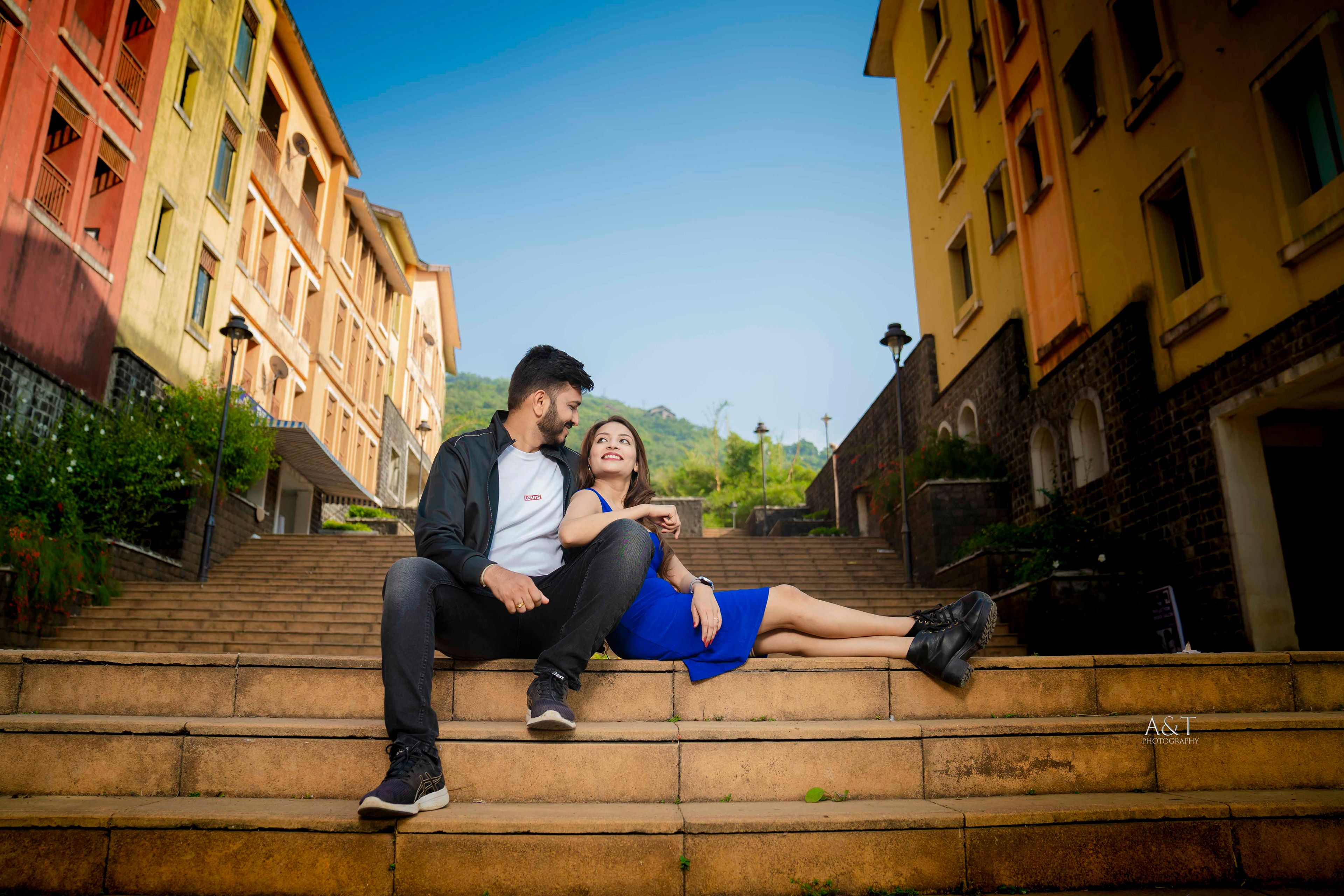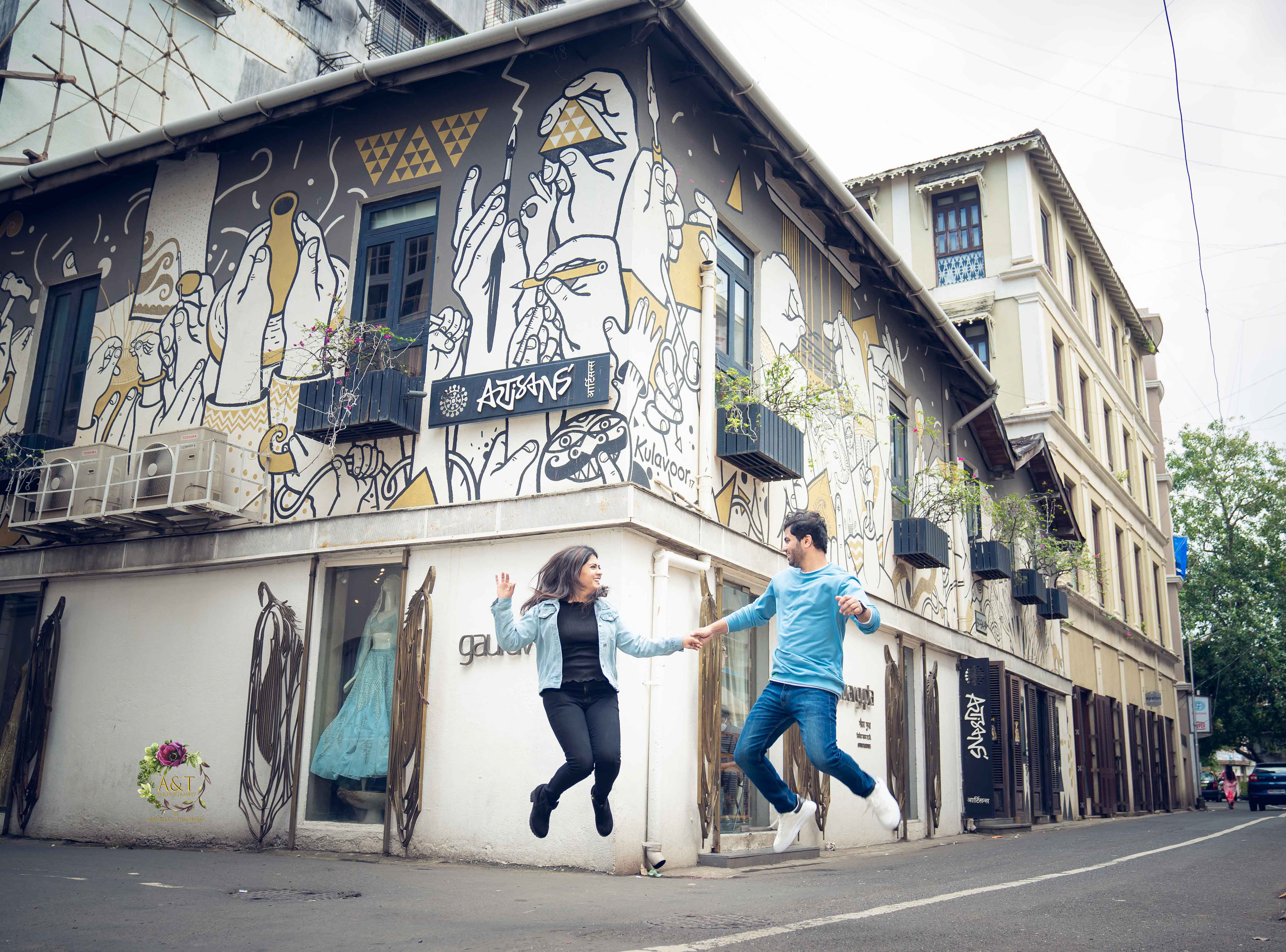 5. Seasonal Delights:
Rainy season is the best time of the year for pre-wedding photoshoot. As pre-wedding photographers we can incorporate props, colours, and attire that reflect the chosen season for a cohesive and visually appealing result.