We are Masters in finding Picture-Perfect Moments
Be free in this beautiful landscapes of Goa with your love in front of the camera as we freeze those precious moments that you'll cherish forever. Whether it's a golden hour on the sandy beaches, a cozy moment amidst lush greenery, or a playful splash in the azure waves – we'll capture every emotion, every laugh, and every stolen glance.
Our super talented cinematographers will weave your unique love tale into a breathtaking cinematic masterpiece. Relive the magic of your pre-wedding days through our stunning visuals and heartwarming storytelling that will leave you and your loved ones in awe.
Goa offers a diverse variety of stunning backdrops, from its beautiful beaches to its charming Portuguese architecture. Our team will take you to the most picturesque locations, allowing your love to blossom amidst the beauty of this paradise. 
Why To Choose A&T Photography?
- We have Immense Experience in Pre-Wedding Photography and Cinematography
- Our Team is Passionate about creating magic 
- Our Team is Committed towards Quality and Best Results
- We have Customer-Centric Approach for Customer Satisfaction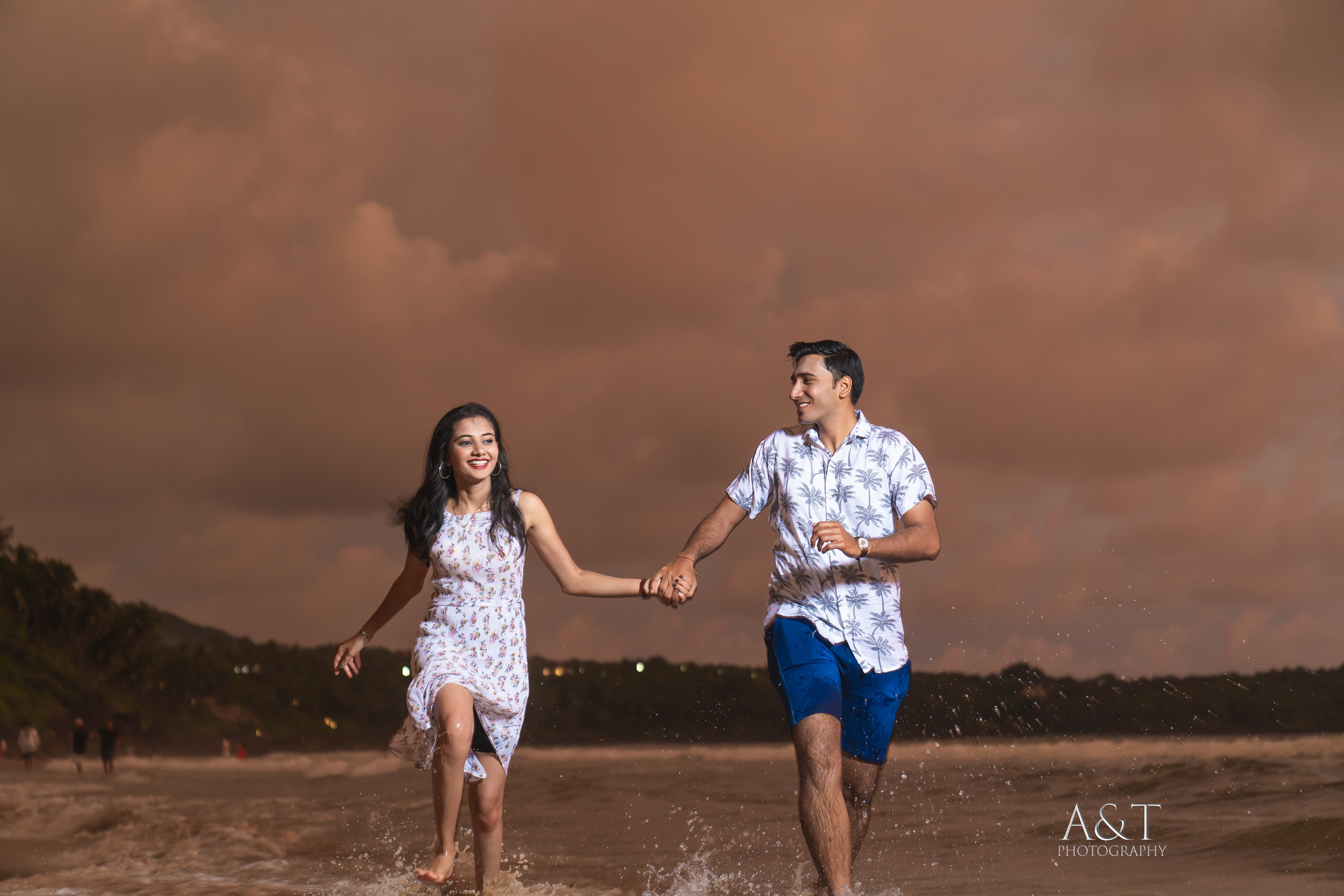 We Have Limited Slots Available! 
Don't miss your chance to create memories that will last a lifetime. Book your Goa pre-wedding shoot now and secure your spot in our schedule.
Contact Us Now To Make Your Pre-wedding best of a Kind!
Call +91 7385081110
#Goa #GoaPrewedding #PreweddingShootInGoa #bestpreweddingphotographer #LoveInGoa #GoaPhotoshoot #DestinationWedding #DestinationPrewedding #PreWeddingPhotography #PreWeddingCinematography