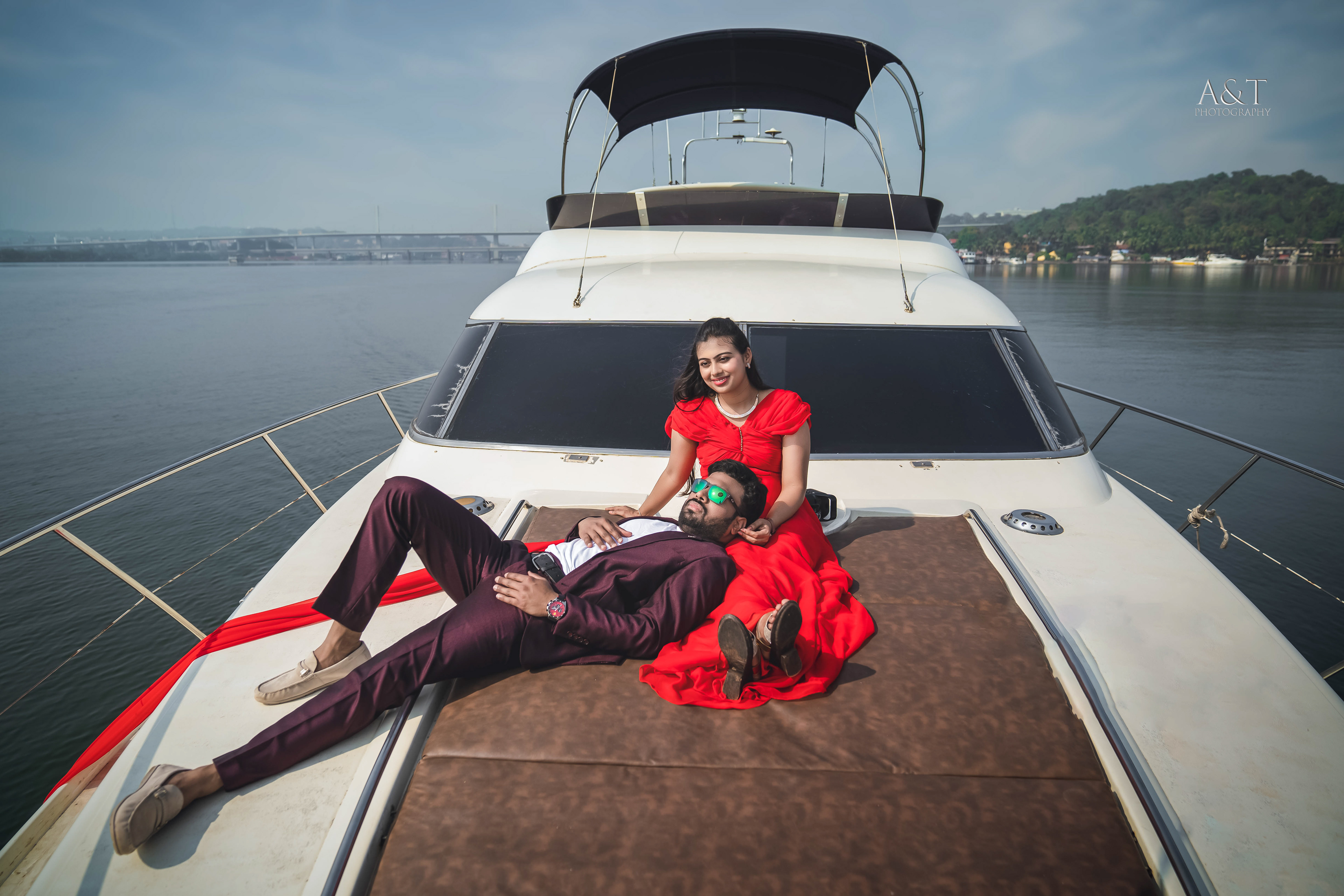 The prewedding photoshoot was a dream come true for Santosh & Manashwini, who had always envisioned a romantic and intimate shoot that captured the essence of their love. They chose a variety of outfits for the shoot, ranging from elegant sarees to casual beachwear, and each look was perfectly complemented by the stunning natural beauty of Goa.
The couple worked with a talented photographer and videographer, who captured all the special moments of their shoot. Some of the highlights included a sunset photoshoot on the beach, a romantic stroll through a lush green forest, and a playful session on a traditional Goan boat. The result was a breathtaking collection of images that perfectly captured the couple's love and joy.
But the prewedding photoshoot was just the beginning. Santosh & Manashwini also created a beautiful prewedding video that showcased their love story in a unique and creative way. The video included special effects, music, and heartfelt messages that truly touched the hearts of everyone who watched it.
Behind the scenes, Santosh & Manashwini put in a lot of effort to make their prewedding shoot and video a success. They spent weeks preparing their outfits and choosing the perfect locations, and they faced a few challenges along the way, including some unpredictable weather and unexpected crowds at some of the shoot locations. But they never gave up, and their determination and love for each other shone through in every moment.
In the end, Santosh & Manashwini's prewedding photoshoot and video in Goa was an unforgettable experience that will always hold a special place in their hearts. They proved that with a little bit of planning, creativity, and love, anything is possible.